The Crucial Element Of Living Your Purpose That Most People Forget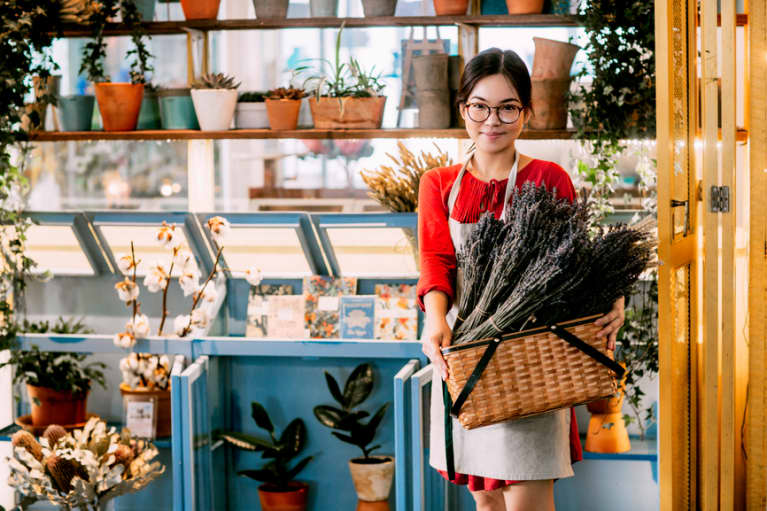 Grief. A negative word often associated with death. Loss of a loved one. I'm certainly talking about loss but not the way you're thinking.
I'm talking about happiness, too—letting go of who you are so you can become who you're meant to be. This is grieving the dream.
This is what I call it. You may not use the same words. You may think of it as taking a leap. Leaving behind one career for another. Making a big shift in your life. Embracing transformation.
My very first leap looked something like this:
It started with my lifelong struggle battling migraines and an eventual diagnosis of fibromyalgia. Not what a college-bound high achiever is seeking after high school. But that's the point when A LOT changed for me—although I did not see it at the time.
A passion was ignited: a passion so undeniable it would change my life forever. But I chose to ignore it.
You see, it wasn't the norm in my family to use alternative health care options for ailments and completely ridiculous to go into this field for a living. If I was sick, I went to the Western medical doctor like everyone else I knew. An acupuncturist? You mean witch doctor?
So, I stretched as far as possible within my world and embraced holistic health care options to heal myself. Nutrition, massage, acupuncture, chiropractic care all became norms in my world of wellness. And it paid off big time for me. Goodbye, migraines. Goodbye, fibromyalgia.
A new belief was established. But I was unable to confidently embrace this new passion outwardly. So, I followed the norm for 15 years. That's how long my corporate gig lasted.
And then an explosion of passion met confidence and my first shift toward who I was meant to be took place. It was undeniable. I was ready to grieve one dream to pursue another.
I became a healer. Actually, I was always a healer, and I was finally ready to embrace the passion and purpose I felt so strongly inside, to provide alternative options to those who were suffering like I had.
As a licensed acupuncturist, I am now fully aware of the body's ability to heal itself. This education and experience was a catalyst for an entrepreneurial journey I had no idea was ahead of me.
You see, I have a knack for business. Makes sense given the many years I spent in corporate alongside my MBA.
So I was able to manifest my dream in less than two years. A big, beautiful clinic of holistic health care services to ensure no one had to suffer as I did.
But then I felt the urge to pursue something different. I recognized that I was meant for more and my happiness depended on it. I felt like I was abandoning my child. How could I leave behind a successful business in search of more?
This time, it was so much harder to let go of the identity I'd built around my career. The transformational journey ahead came with no guarantees, except the certainty that it was the right next step for me.
I know I will always be a licensed acupuncturist. I will always be an advocate for holistic health care services. My mission is to see these options at the same table as Western medical options.
Right now, my role is to help other health and wellness experts find success in their business by providing them with knowledge that has become second nature to me.
But I know there is more. This will not be my last transformation. And I will be ready, when the next chapter comes, to become the next iteration of myself.
What leaps have you taken in your life or business? In what ways have you had to let go, for good or bad, to take on a new level of transformation? How have you grieved the dream of where you were so you could let go and become who you were meant to be?
Loss is a good thing. Transformation requires letting go. And letting go allows your dreams to become reality.
Related reads: