Japan's First Naked Restaurant Has Age & Weight Restrictions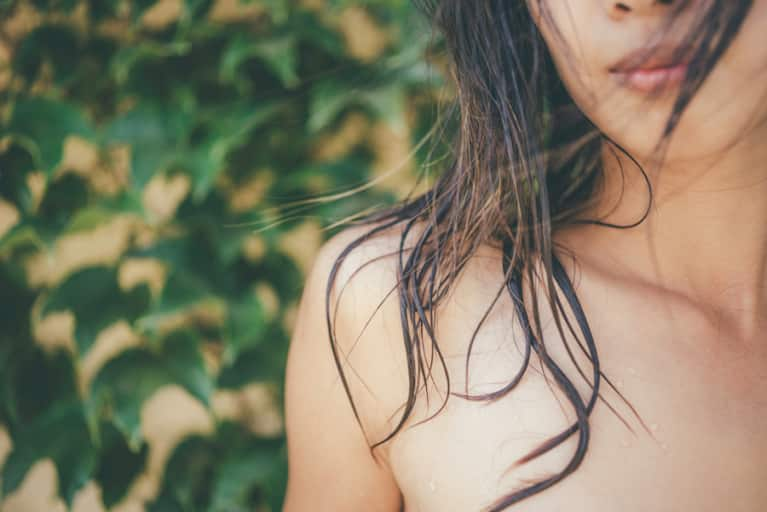 By now, you've probably heard about The Bunyadi, London's first "naked" restaurant, which is "free from the trappings of modern life"—no mobile phones, no electricity, and, of course, no clothes. Now it seems Tokyo has caught the naked bug.
On July 29, a naked pop-up restaurant called The Amrita (the Sanskrit word for "immortality") will open in Tokyo. Customers will dine in the buff but be required to wear "paper underpants" courtesy of the restaurant to keep things, you know, sanitary.
According to Rocket News, it's supposed to have an "Adam and Eve" theme, though it seems to be lacking on the whole Eve part: The waitstaff is made up of "men with the world's most beautiful bodies" serving tables in nothing but G-strings.
In keeping with the au naturel trend, the menu is all-organic, but the main feast is for the eyes: a Chippendales-like dance performance featuring "only the best of the best American and European male models."
The Amrita could have stopped there and been just ridiculous enough, but, unfortunately, it didn't. Its owners decided to separate itself from the other naked restaurants by adding an element of body-shaming.
"We ask anyone more than 15 kilograms [or approximately 33 pounds] above the average weight for their height to refrain from making a reservation," the rules state. People over the age of 60 and anyone with a tattoo are not welcome either. Those whose weight looks questionable will be asked to stand on a scale before dining.
You pay for the meal in advance, and prices range from $112 to $563 per person, so the restaurant would probably recommend that anyone unsure about whether they're above "average" weight avoid The Amrita.
Actually, you know what? That seems like pretty solid advice for everyone, regardless of weight, age, or amount of tattoos.