11 Things You Need To Know Today (June 14)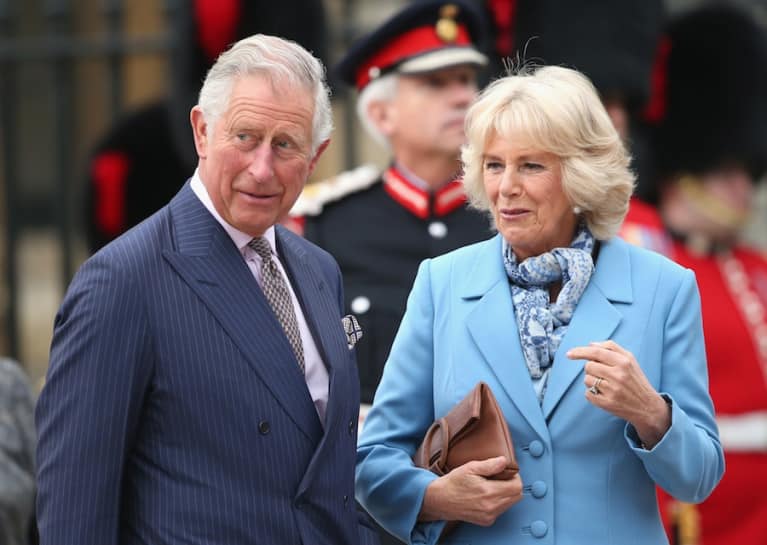 1. Prince Charles embraces holistic healing.
The royal is apparently a "passionate advocate" of alternative health care, and he paid holistic doctor Andrew Weil a visit last week to discuss the healing properties of food. He is a firm believer that England should use a more integrated approach to medicine. We'll drink (some healing turmeric tea) to that. (Female First)
2. Workaholism is an addiction, and it has a strong correlation with ADHD.
The diagnostic criteria used was similar to that of other addictions—researchers tested how often participants worked longer than intended, or worked to lessen guilt or feelings of anxiety, and to what extent they deprioritized other hobbies and exercise. Interestingly, 32.7 percent of the workaholics met criteria for ADHD, as opposed to 12.7 percent of non-workaholics. For the sake of your health, put down the cellphone and back away from your desk. (CNN)
3. One reporter delves into the East Coast vs. West Coast healthy breakfast battle.
Looks like L.A. may have New York beat in sheer diversity and originality of healthy breakfast options, but if you want a solid egg and cheese sandwich, NYC's got you covered. (Extra Crispy)
4. The Pope says we worship people with "perfect" bodies like we would false idols.
Arguing for acceptance and a less superficial perspective, Pope Francis said, "The world does not become better because only apparently 'perfect'—not to mention 'made-over'—people live there, [but] when solidarity and mutual acceptance and respect increase." Christianity is about accepting everyone, and the emphasis we place on physical beauty is a distraction from what really matters. We suspect Pope Francis hates those "beach body" subway ads just as much as we do. (Quartz)
5. Women's Running magazine unveils its first trans cover model.
Meet Amelia Gapin: athlete, trans woman, software engineer, and now barrier-breaking fitness model. The July issue of Women's Running magazine features a cover story on 33-year-old Gapin, who says that pounding the pavement helped her through emotional difficulties during her transition. (NY Mag)
6. Good news for peanut allergy prevention.
In addition to recent research finding that introducing peanuts to children as young as four months could help prevent peanut allergies by almost 80 percent, it's also been confirmed that peanut consumption doesn't affect a child's breastfeeding duration or their growth. (Science Daily)
7. Fitness chain covers mirrors to highlight body positivity.
Gym goers at Blink Fitness locations in New York and New Jersey may notice something different about their workout space this month: On Mondays throughout June, select mirrors are being covered up as part of the chain's "Every Body Happy" campaign. The gym says it's making a point that getting fit isn't just about looks. But some people say the action doesn't reflect (pun intended) a message of acceptance—and that mirrors serve a useful purpose to exercisers watching their form. (People)
8. An Oregon court just ruled "nonbinary" a legal gender.
While civil rights and sexual identity are in the national spotlight, there has been a major development for transgender Americans: A judge in Oregon has granted a petition allowing a person to legally choose neither sex and be classified as nonbinary. This is the first known ruling of its kind in the U.S. (NYT)
9. An underrecognized form of pollution affects a staggering number of people.
A new study found that 80 percent of people—and 99 percent of people in the U.S. and U.K.—live under skies that have light pollution. Unnaturally bright night skies can alter people's vision as well as obstruct natural wonders like stars and constellations. What an out-of-this-world disappointment. (BBC)
10. Outdated blood donation laws are facing a backlash in Florida.
FDA regulations say that sexually active gay men can't donate blood—a policy that's been called into the spotlight following this weekend's Orlando shooting. Dr. Susan Buchbinder, director of the HIV research program for San Francisco General Hospital, calls it "overly conservative" and claims, "I don't think it's appropriate given current testing technology." (PBS)
11. A new study says that high cholesterol doesn't cause heart disease after all (at least not in the elderly).
The study was conducted on 70,000 people over the age of 60 and found there to be no link between "bad" cholesterol and premature deaths from heart disease. In fact, it found that 92 percent of people who had high cholesterol actually lived longer than those who didn't. This calls the necessity of cholesterol-lowering drugs like statins into question. (The Telegraph)