What Food Photographer & Blogger Marie Reginato Eats In A Day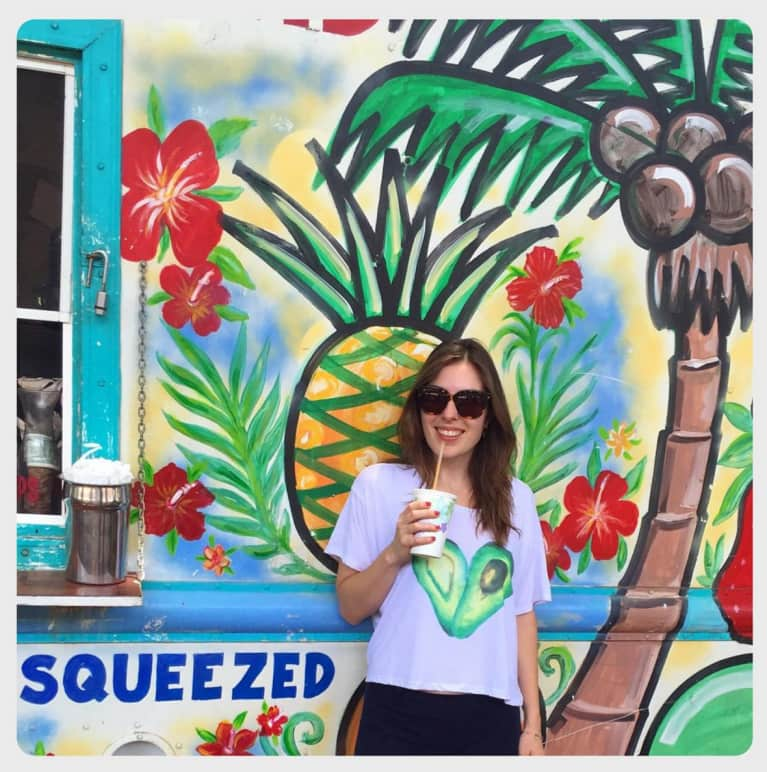 Cooking for my friends and family is what I love the most. And then comes photography. Capturing seasonal foods with electric colors is something that always inspires me to have fun with foods while letting the flavors of the season speak for themselves.
The recipes I make for 8th and lake are ones I make during my week, so nothing too fancy, just playing with veggies and fish, and making a mess in the kitchen. With any meal I share, feel free to switch it up and totally make it your own! Whatever you do, find a little balance and just have fun with it.
And here's a peek into my kitchen today. Enjoy!
5:45 a.m. to 7 a.m.: Movement
Good morning! I'm definitely a morning person so this is when I like to get some movement into my day. After a big glass of lemon water, I'll go for a run through the park near my house for about 30 minutes.
There is nothing quite like running outside first thing in the morning when it's still so quiet in the city and the cold air just has a way of waking up your body.
7 to 7:30 a.m.: Breakfast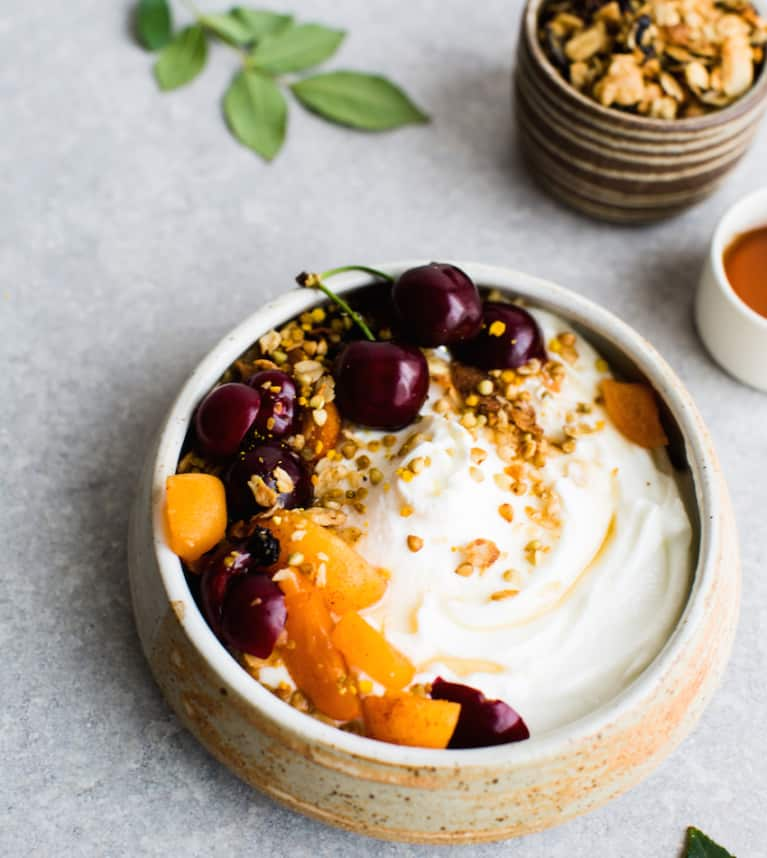 Best part of the day, breakfast! Oh man, do I look forward to this moment. Today its coconut yogurt with tons of fruit and lots of water. I'll usually have a coffee at this point, but I'm headed out to edit photos at a coffee shop so I'll wait it out.
7:30 to 8:15 a.m.: Mini Photoshoot
Instagram time! IG is such a large part of what I do, so I like to make sure I have a breakfast shot ready for the morning. Most days I'll make a double portion of my breakfast and save the prettier half to shoot with (and then I eat it later, of course).
I have a mini setup in my kitchen, and I'll pick flowers from my backyard to spruce up the shot. I actually love doing an IG shot every single morning, as it keeps me practicing photography at least once a day. I mean, that all has to add up over time, right?
8:30 a.m. to 12 p.m.: The Mill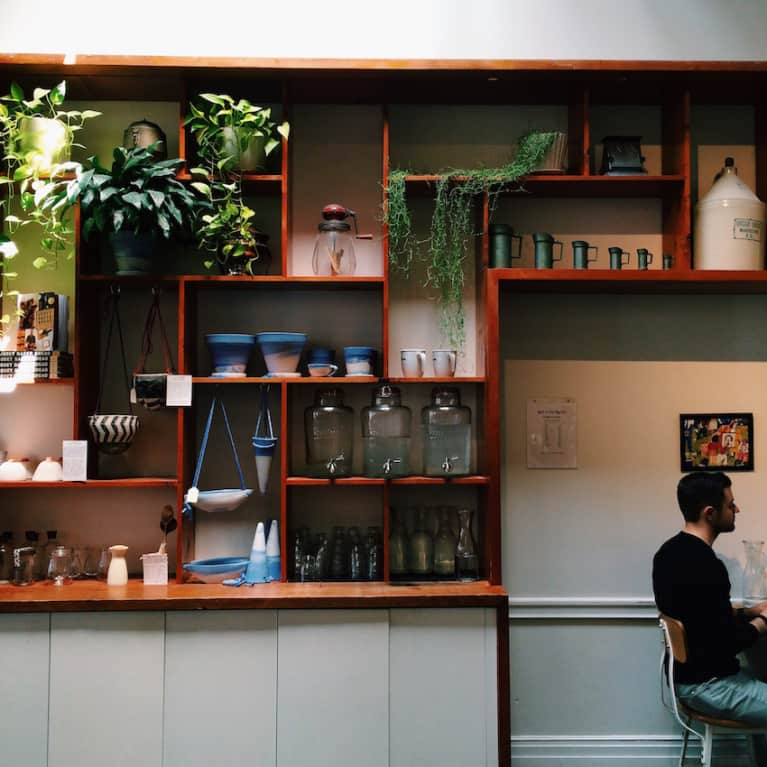 Coffee time! I'm editing photos today, so I'm headed out to one of the most beautiful coffee spots in San Francisco, The Mill.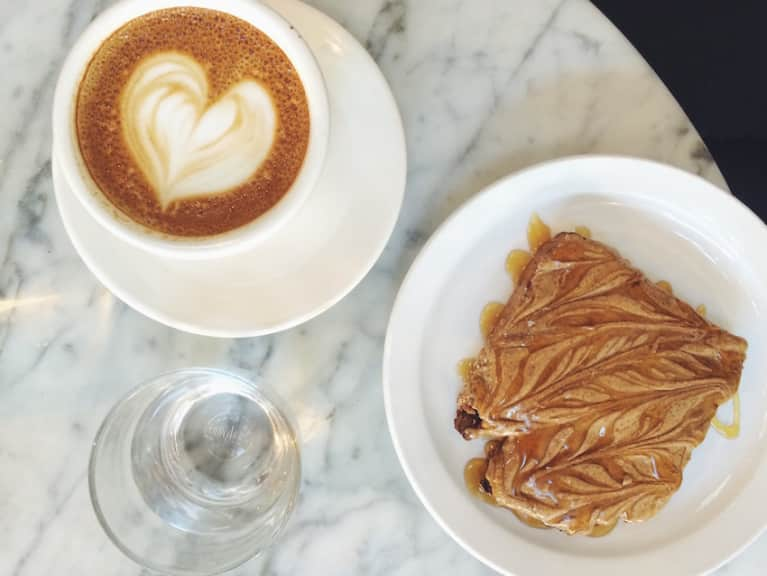 I start by ordering an almond milk cappuccino, and about two hours into editing, I'll head back in their crazy long line and order a slice of their homemade rye bread with almond butter and honey. Oh, it's a good one.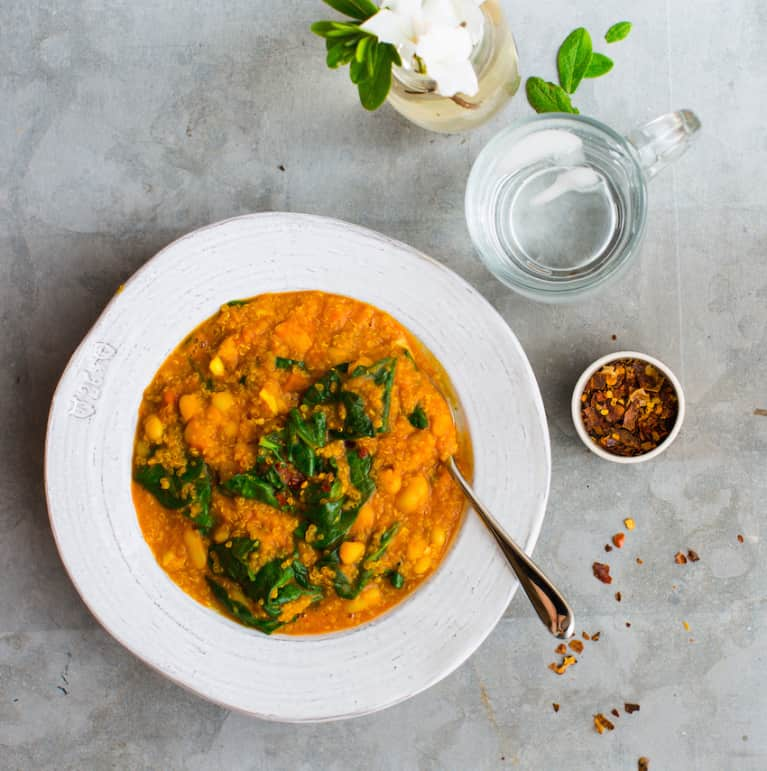 Back home for lunch! On days when I'm home for lunch I make a huge stew or a bulky salad. So today I'm having a quinoa, kale, and white bean stew.
I like to add tons of spices to flavor the quinoa and kale as it cooks down. I'll make this in bulk and enjoy it for lunch tomorrow as well—maybe with a few slices of avocado.
Snack time! Dates with a dollop of cashew butter—a little bit sweet and takes all of 1 minute to put together.
6:00 to 6:30 p.m.: Dinner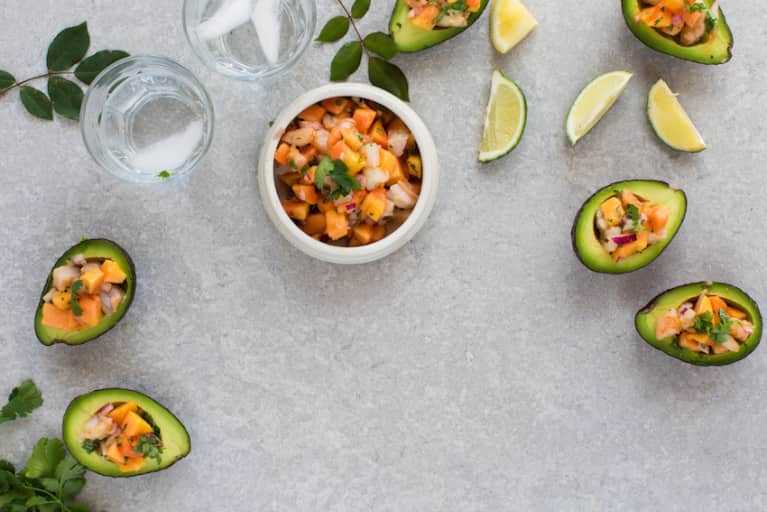 There's no hiding it, I pretty much eat at the same time as my grandparents. So light dinners it is for me. I'm having a super-simple papaya, avocado, and shrimp "ceviche" tonight.
There's a great Asian market by my house where I'll pick up some fresh papayas and avocados on my way home.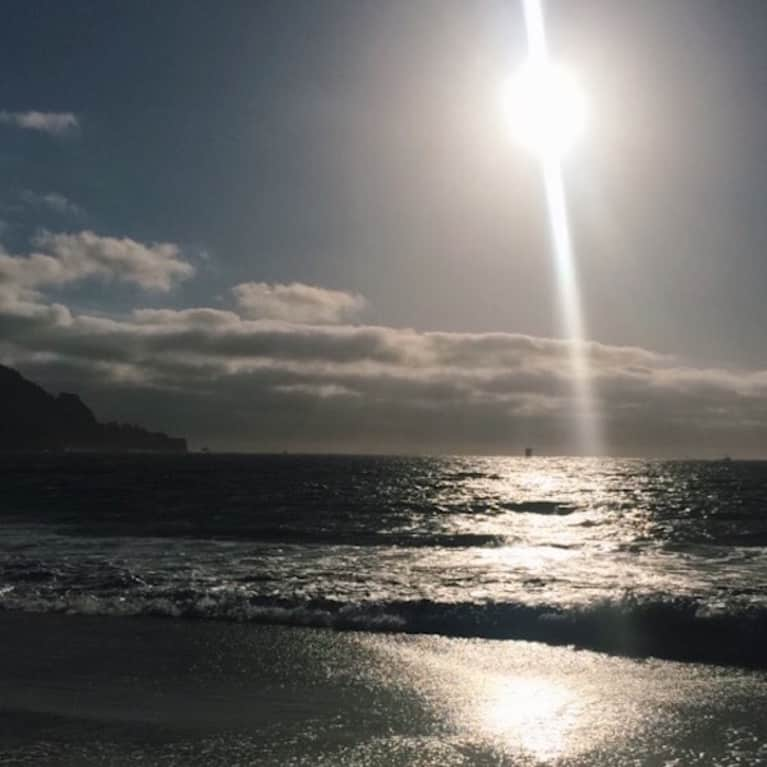 Sanity-saving walk. I like to end the day with a long walk on the beach. Usually, I'll meet my mom and our family dog, Lido, at the beach, and we'll walk together. California oceans are a beautiful site to see—rugged and calm all at the same time.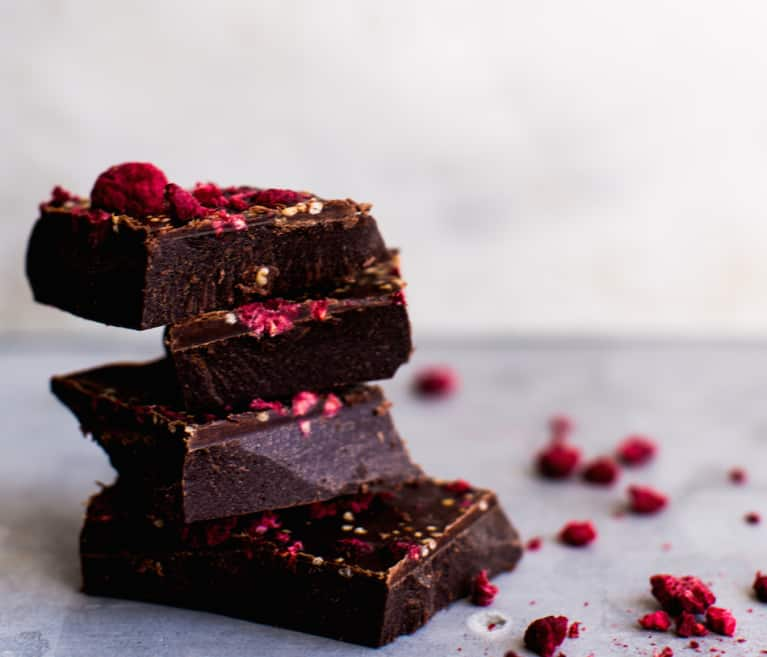 Chocolate time. I'm pretty sure I've never gone a day without chocolate, and I hope I never do! So here's some homemade chocolate to end the night.
Bedtime! I hope to be in bed by 10, that is, if Instagram doesn't get the best of me ;)
If you'd like to cook any of these meals yourself, you can find the recipes mentioned in this article on my blog 8th and lake, where I share hundreds of hardly strictly veggie recipes weekly.