The 9 Grocery Items You Need To Eat Like A Celebrity Nutritionist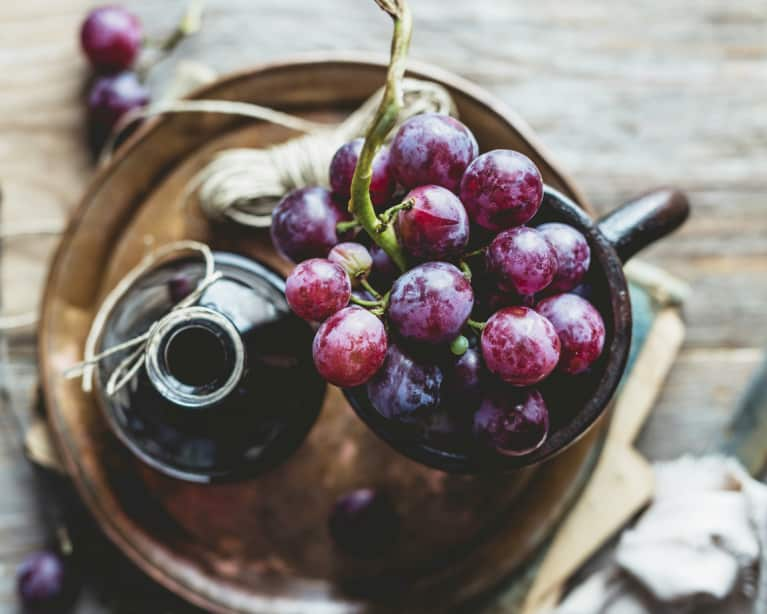 I admit it: I'm a voyeur. I like to look.
When I run into a friend at Whole Foods, I might check out her shoes, but honestly, my eyes immediately head to the cart. I'm fascinated with what people buy.
As a busy entrepreneur who frequently outsources tasks, I still do my own food shopping. Wandering grocery aisles gives me a chance to unwind, discover new foods (I call this homework), and do some people-watching.
What I buy depends on what's on sale or what I need for a recipe, yet you'll almost always find these nine essentials in my cart:
While almond milk garners major love, coconut milk rightfully earned its dairy-alternative spotlight. Among its benefits includes medium-chain triglycerides or MCTs.
"MCTs are the easiest type of fatty acid that your body can burn for calories," writes Dr. Mark Hyman. "For many patients, they become that nudge to ditch those last 10 to 15 stubborn pounds that just won't seem to budge."
Whether you choose cans or cartons, always choose unsweetened. Coconut milk is naturally sweet, though some brands slip in sneaky sugars.
I'm not a huge fan of cooking seafood, nor do I want kitchen time after a hectic day, so aseptic precooked wild salmon becomes a no-brainer. Already cooked and seasoned, I throw it over a big salad or warm it with some veggies and, bam, a meal in minutes.
Precooked chicken becomes another versatile protein that pairs perfectly with salad greens, a stir-fry, or nonstarchy, steamed veggies.
Convenience rules! I pick up those big plastic containers of organic kale, spinach, or mixed greens. They're a great value, and with equal ease they steam, sauté, toss into salads, or add into protein shakes.
This low-sugar-impact fruit proves an all-around rock star thanks to its healthy fats, fiber, and hard-to-get nutrients like potassium.
Talk about versatile: I make guacamole with kale chips, slice onto a salad, add in a protein shake (love that creaminess), or just spoon out and eat for a fast mini-meal.
"Dark roast is just as good as morning sex," a friend once said. I'm not sure about that, but I can't imagine mornings without this favorite aromatic beverage.
I buy mycotoxin-free whole beans, grind them myself, and usually do half-regular/half-decaf. Enjoy your coffee; just don't use caffeine as a crutch for crappy sleep.
My rules for chocolate bars: high-cacao and low-sugar impact. Look for one that contains at least 80 percent cacao and about 5 grams of sugar per serving. (Yeah, it's bitter, but your taste buds will adjust.)
Most bars contain several servings, so if dark chocolate is a problem for you, break off a serving and hide or pawn the leftovers!
Full disclosure: Almond butter falls under my can't-put-down category. Portion control, therefore, becomes key! I've learned to scrutinize labels since some almond butter contains added sugar.
Preferably find one made from raw almonds, maybe a little sea salt, and that's it. I like slathering it on celery or (more often) spooning it straight from the jar.
These little guys become my favorite shake add-on for fiber, protein, and anti-inflammatory alpha-linolenic acid (ALA). Flaxseeds quickly go rancid, so buy them whole and grind them in a coffee grinder.
Red wine is not a more-is-better drink, and if you don't drink, please don't start just because of its health benefits. If you do drink, pinot noir is highest in anti-aging resveratrol.
Spend those extra few bucks and buy quality wine since cheaper varieties sometimes carry residual sugar.
Now, I want to hear from you. What's one essential that almost always lands in your grocery cart? Share yours on Facebook.