12 Things You Need To Know Today (June 15)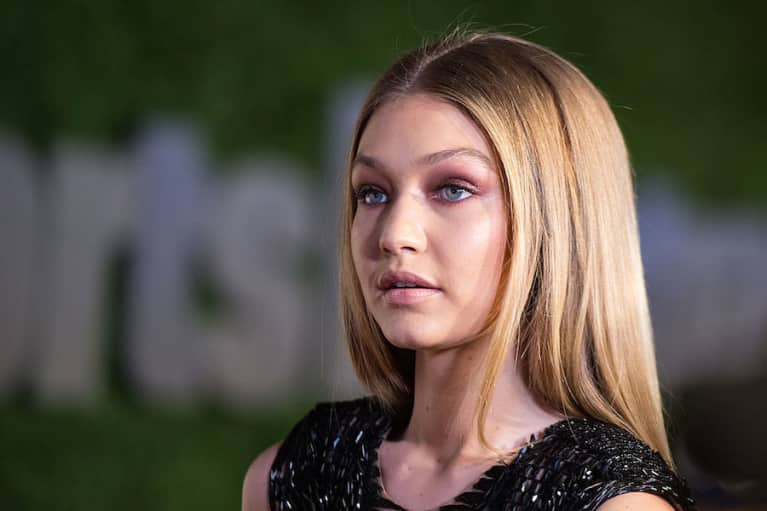 1. After Zayn Malik opened up about his anxiety, Gigi Hadid has been vocal about her support.
After canceling a concert due to anxiety, Zayn's girlfriend Gigi penned an open letter saying, "Your talent and good heart will never lead you wrong. Love you and so proud of you always." Adorable. (E! Online)
2. Brooklyn has its very own vegan pizzeria.
Hot on the heels of Matthew Kenney's 00+Co, there's now another dairy-free pizza joint in the next borough over. Screamers Pizza is serving New York–style pizza "done vegan and done well." (VegNews)
3. It's official: Human-caused climate change has wiped out a member of the animal kingdom.
Bramble Cay melomys—a rodent native to a small island off Australia's Great Barrier Reef—have just gone extinct, and scientists are blaming humans for the sea-level rise that inundated their habitat. (The Guardian)
4. Facebook is developing a tool to help prevent suicide.
Friends who are worried their Facebook friends might be depressed or suicidal can flag worrisome posts. Those posts will then be reviewed by a team qualified to provide language people can use to talk to their friends. Information about suicide prevention will also be provided. (NYT)
5. Who needs a yoga studio when you have the produce aisle?
Supermarkets around the country are beginning to expand their offering to become more relevant to health-conscious consumers. Whether it's with spa offerings, yoga and barre classes, or bike-repair shops, grocers are thinking up creative ways to entice shoppers to stick around long after checkout. (WSJ)
6. Sadly, people aren't cooking at home anymore.
Americans now spend more money in restaurants than they do in grocery stores. Due to extra sodium, calories, and portion sizes in typical restaurant meals, this could be a major factor in the rise in obesity. (Quartz)
7. Japan now has a naked restaurant, too.
You've heard about The Bunyadi, London's first naked restaurant, which is "free from the trappings of modern life"—no mobile phones, no electricity, and, of course, no clothes. Now, Tokyo is opening a pop-up restaurant called The Amrita—the Sanskrit word for "immortality"—which will serve all organic food to its customers who will dine in the buff but be required to wear "paper underpants" to keep things hygienic. But the restaurant will also have height and weight restrictions. Oh, hell no. (mindbodygreen)
8. Just 15 minutes of exercise a day might be enough.
French researchers found that people in their 60s who did half the recommended amount of exercise—just a 15-minute brisk walk every day—still had a 22 percent lower risk of death compared to inactive people. The study authors note that while more is better, "even a little is already good." (TIME)
9. A new study questions the use of antidepressants in kids.
An analysis published in The Lancet found that the meds seemed to be mostly ineffective for children and teens, and also increased the risk of suicide among some users. The researcher concluded that the drugs don't seem to offer a clear advantage. (U.S. News & World Report)
10. Why are millennials more clean-living than any generation since before the '60s?
Research suggests this is probably down to necessity. With a recession, lower incomes, and a tougher job market to face, this generation is buckling down as soon as they graduate. They're making safer choices—like, they're less likely to drink alcohol, to commit crimes, and to get pregnant at young ages. (BBC)
11. Mets pitcher is all about juice...of the green, anti-inflammatory variety.
Professional baseball player Noah Syndergaard hits his local Juice Press postgame to feel his best. After working with a nutritionist, Syndergaard committed to a healthier, anti-inflammatory diet to stay healthy and reduce injury. "If I don't get my juices, I don't necessarily feel the same," the fan favorite says. Rumor has it his favorite green juice is Doctor Earth. (New York Post)
12. Could eating more whole grains help you live longer?
A new Harvard study of almost 800,000 men and women found that people who consumed at least three servings of whole grains every day had a 20 percent lower risk of premature death compared to those who ate fewer or none at all. While the study didn't prove cause and effect, the researchers suggest that because whole grains are high in fiber, they make you feel full longer, help you maintain a healthy weight, and regulate blood sugar and cholesterol levels. (NBC)