The Productivity-Boosting Design Hack You Probably Haven't Tried (But Should!)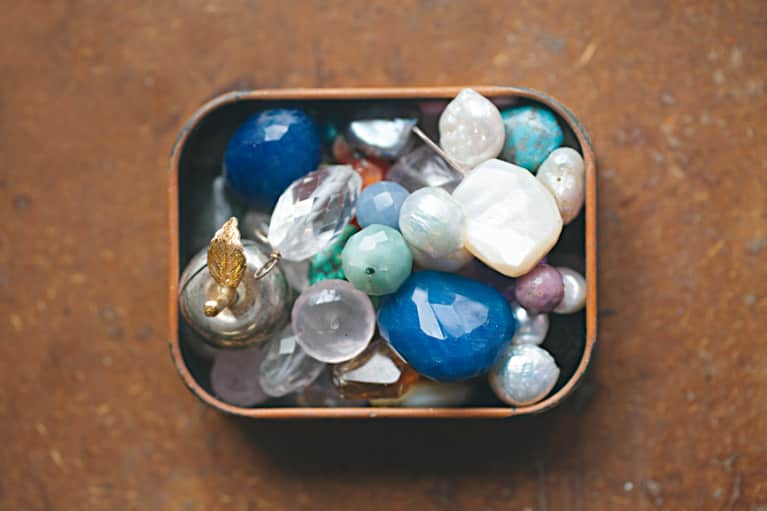 Whether we need help concentrating, thinking swiftly on our feet, or problem-solving, we're all looking to become more effective at work somehow.
Luckily, there's a holistic tool that can boost the positive, productive energy in any workspace: crystals.
Placing crystals in your space can help absorb the excess negative energy created by chaos, electronics, and a busy atmosphere and serve as a reminder to de-stress and stay positive.
There are many ways to harness their positive vibes: Crystals can be subtly placed on your desk, worn as fashion accessories, or added to your mobile office if you work on the move (mine is often on my passenger seat!). You can use them as trivets to store your hot beverages on, as paperweights, or as fillers for catch-all bowls and decorations. Your co-workers may be tempted to pick them up, but that's okay—share the energy!
Here are a few stones I suggest for the workplace:
Today, our offices have become cluttered with computers and other technologies that create distractions and unneeded stress. Labradorite is a powerful stone that holds a protective energy against these forces and can help reduce the anxiety they cause. Plus, it's a beautiful shade of blue that looks great on any desk.
Agate is a calming stone that can help promote a sense of harmony by balancing your positive and negative emotions.
Lava stones are great for staying focused, centered, and balanced. Their grounding force can provide clarity through the difficult situations that often arise in the office.
Citrine is a great stone for happiness and joy. I recommend holding it first thing in the morning—for when you start your day with gratitude, you're bound to carry that feeling with you all day long.
Rose quartz can help inspire feelings of love. Love is great when we give it to others, but it can be even better when we give it to ourselves. When we feel good about ourselves, it reflects in our work and everything around us.
Amethyst promotes a healthy inner being, and it's the perfect stone to use when you're looking to take a moment to yourself. Carry it with you during the few minutes throughout your day when you close your eyes and clear your mind. Its tranquil energy will give you a chance to recharge your thoughts and go into the next task with a clear path.
To learn more about how to incorporate healing crystals in your daily life, visit mymahana.com.