10 Compelling Reasons To Eat Plant-Based Every Day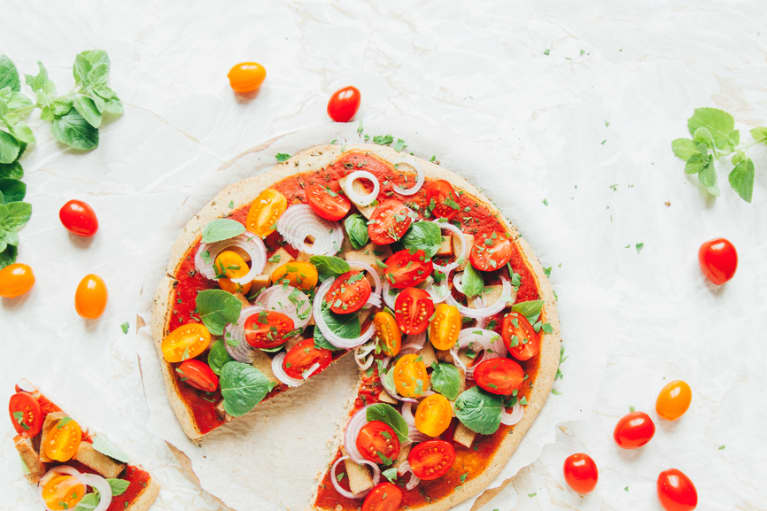 There are plenty of fad diets and extreme cleanses that all claim to be the healthiest way to eat. Whether your goal is to lose weight, lower your cholesterol, or just to be more environmentally conscious, there's no shortage of options.
But you don't have to drink a scary-looking juice or take a supplement to get all the vitamins and nutrients that you need. A plant-based diet, rich in nutrients, can help you improve your health and increase your lifespan.
Simply excluding meat from your diet and replacing it with nuts, seeds, veggies, and whole grains leads to infinite health benefits.
As the director of nutrition at a holistic medical practice, here are my top 10 reasons you may want to consider a plant-based diet:
Plant-based foods are great sources of vitamins C, K, and E, which promote collagen and calcium production.
Minerals like potassium and magnesium, which regulate fluid balance and provide cellular energy, are found in most fruits and vegetables.
Anti-inflammatory compounds like curcumin, found in turmeric, help reduce pain.
Antioxidants like resveratrol, found in grapes, decrease oxidative stress.
Plant foods like legumes have tons of dietary fiber, which promotes regularity and normal cholesterol levels.
Plants are naturally low in trans-fat, which reduces the risk of cardiovascular disease.
7. Fewer processed ingredients
Eating plants limits artificial ingredients and chemicals that inhibit good health.
8. Lowers your risk of health issues
Research shows that people who follow a plant-based diet have a lower risk of diseases like heart disease and cancer.
Plants contain unique compounds like glucosinolates, found in broccoli and cauliflower, which support liver detoxification.
10. Less environmental impact
Because eating animals produces more greenhouse emissions than automobiles, following a plant-based diet can help protect the environment.
Giving up meat in order to gain the benefits of a plant-based diet may seem daunting at first, but nutritional services can help you to achieve your goals using a customized approach.