Boost Your Immunity The Natural Way With These 9 Essential Oils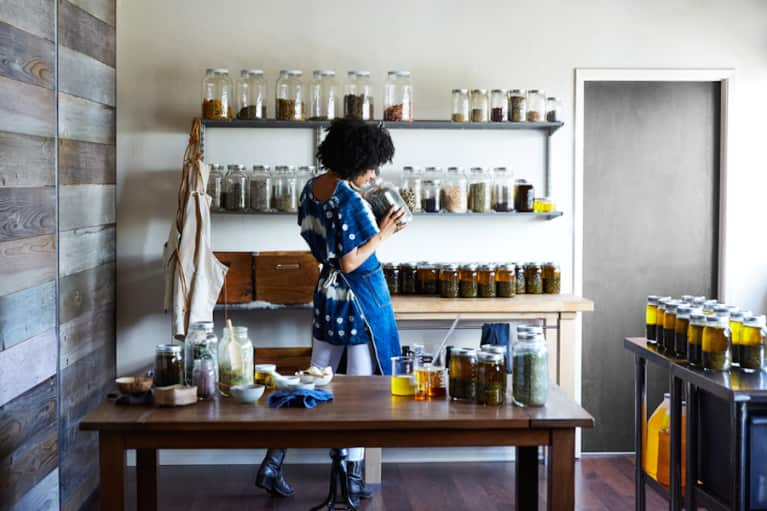 No matter how hard we try to follow guidelines for staying healthy, there will still be times when we inevitably get sick.
Next time you feel yourself coming down with something, try calling on your nose to nurse you back to health before you run to a pharmacy. The active components in essential oils can fight our bodies' unwanted invaders and help relieve uncomfortable symptoms naturally.
Different germs affect different systems of the body, so by selecting the appropriate essential oils, you can begin to build up the various organs to resist infections and biological imbalances. Here are a few combinations to get you started:
Essential oils that support sleep
The balance of work, play, and sleep is imperative for optimal immune function. However, this is a difficult balance to achieve. Just smelling any or all of these essential oils will decrease your stress, increase your ability to sleep, and keep you healthier.
Lavender (Lavandula aungustifolia)
Sweet Orange (Citrus sinensis)
Sweet orange has a mildly sedative effect, and it often instills a cheerful disposition and reduces stress.
Ylang Ylang (Cananga odorata)
Ylang Ylang has a strong sedative effect and is calming to the nervous system. It's wonderful for managing and even reversing symptoms of stress.
Essential oils that support healthy lungs
We breathe in pesky microbes every day, and the respiratory system is our first line of defense against airborne germs. Essential oils can penetrate the cell walls of these bacteria and disrupt their metabolic activity, restoring healthy function of the lungs. Combine these three oils to defend against and relieve allergies, cold, flu, and sinus infection symptoms.
Eucalyptus (Eucalyptus globulus)
Ravintsara (Cinnamomum camphor ct 1,8 cineole)
Ho Wood (Cinnamomum camphor ct linalool)
Essential oils that support overall health and immune function:
These three essential oils are overall tonics for the body, and they're fantastic detoxifiers.
Thyme (Thymus vulgaris ct linalool)
There are five varieties of thyme, and all of them are wonderful overall tonics for stimulating the immune system. However, ct linalool is the most gentle, and the one I'd recommend for more regular use.
Cardamom (Elettaria cardamomum)
The warming and stimulating properties in cardamom can help detox many systems of the body, especially the digestive tract and the lungs.
Geranium (Pelargonium graveolens)
Geranium is a great tonic for the lymphatic system, and it can help remove toxins from the blood.
You can inhale any combination of these essential oils or apply them directly to the skin (after safely diluting them!). Inhaling them will put them to work in your nasal passageway and lungs, then send them to the brain's nerve centers to stimulate all the appropriate functions of the immune system while applying them on the skin allows them to quickly enter the bloodstream and attack microbes directly.