14 Things You Need To Know Today (June 8)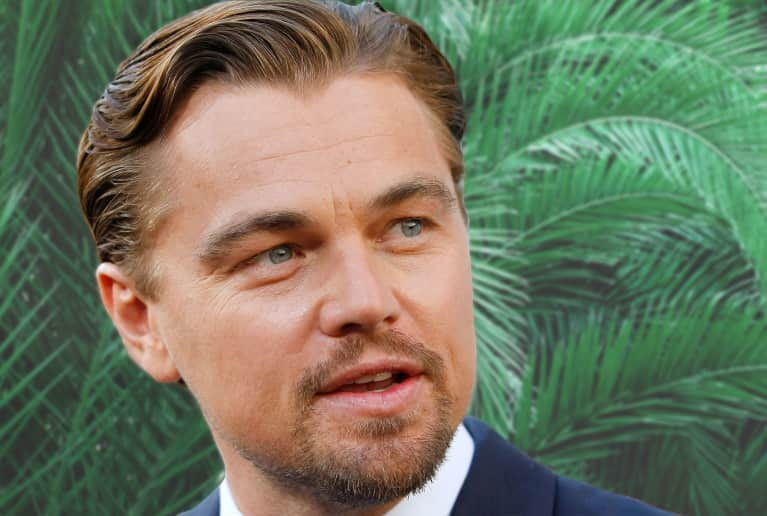 1. What's cuter than Leonardo DiCaprio and Prince William? The baby rhinos they just visited.
Rhinos are critically endangered, so the two animal welfare activists celebrated the recent births of two new calves in Nepal and Tanzania by checking them out in person. (EcoWatch)
2. The bathroom debate is hitting NYC subways.
3. Uh-oh. There's a new strain of E. coli that's kind of scary.
Canadian researchers have found a new and improved version of E. coli that can withstand high cooking temps. Most E. coli dies when heated to 140 degrees and above, but this strain can stay alive for over an hour at that temp. While the extra-dangerous type makes up only 2 percent of all E. coli, this could still be potentially very dangerous. (Edmonton Journal)
4. Norway could be putting the brakes on traditional cars.
Electric vehicles already make up 24 percent of the country's fleet, but its government is talking about completely banning gasoline-powered automobiles by 2025. (TIME)
5. Two in five adults who have suffered from major depression are able to reach "complete mental health."
Complete mental health is defined as "almost daily happiness...positive social and psychological well-being, and [freedom] from depression, anxiety, suicidal thoughts and substance abuse for at least one full year." The new research is giving hope to people who suffer from depression or have loved ones who do. Interestingly, complete mental health was strongly tied to social support. Having at least one trusted friend was shown to be critical to complete recovery. (ScienceDaily)
6. Amy Schumer's parody of alternative birthing will make your day.
From water birthing to hypnobirthing, the altera-birthing options seem to grow by the day. Sometimes it can feel like a competition for the most "natural" birth. While it's great for women to have options, sometimes we need to take a step back and recognize how silly some of these trends can sound. That's where Amy comes in, of course. "My midwife suggested a sea turtle birth," says one expectant mom in the skit. "It's when you give birth on a beach, and you dig a small hole, and you kick sand on the baby, and you see if it crawls into the ocean or into your arms. It's better for the baby." (mindbodygreen)
7. Drizzle on the EVOO: Study finds Mediterranean diet doesn't lead to weight gain.
The Mediterranean diet is rich in healthy fats, like nuts, fish, and plant-based oils. But people who follow it don't gain significantly more weight than people on low-fat diets, according to a new study of more than 7,000 Spaniards. This shows that "low-fat" doesn't always mean healthier, experts say, and that we should focus less on calories and more on nutrients. (ScienceDaily)
8. Your #fitspo icon may be hazardous to your health.
Being inspired by fitness personalities on social media is great—but before you take their workout advice or try to imitate their form, check out their credentials. That's the advice from celebrity trainer Anna Kaiser, who warns that many Insta-stars who don't have the education or experience to back up their claims to fame. (Business Insider)
9. Ninety-six percent of the violence in America has nothing to do with mental illness.
Often scapegoated for some of the most horrifying violence in the country and the world, schizophrenia, bipolar disorder, and depression are only responsible for a tiny fraction of it. Mental illness isn't the problem. (The Atlantic)
10. The U.S. and India just devised a new plan to tackle climate change.
President Obama just met with Indian Prime Minister Narendra Modi to draft a new environmental framework. The two high-polluting countries will work together to cut down on their greenhouse gas emissions and up their renewable energy reserves. (USA Today)
11. Is it Katy Perry's fault that people are eating junk food?
Maybe? Celebrities are paid big bucks to endorse all kinds of terrible processed products like soda, energy drinks, and McDonald's. Researcher Marie Bragg from NYU has taken on the task of rating all of those pop-star-promoted foods nutritionally on a scale of 1 to 100, and most of them (around 80 percent) come up short. The real concern, though, is the impact this is having on children and teens. (Washington Post)
12. Zika is even more dangerous than we thought, says WHO.
Scientists at the World Health Organization wrote in an editorial this week that the risks for unborn babies who contract Zika in the womb seem to be even greater than they first assumed. In addition to causing abnormally small heads (microcephaly) and neurological problems, it seems that the virus can also damage infants' hearts, digestive systems, and reproductive organs. The WHO is asking any doctors studying Zika to share their data, in hopes of forming a more complete picture of its consequences. (STAT)
13. Serena Williams' perspective on having kids is something many of us can relate to.
If you've always wanted to have kids, but it seems that the older you get, the less interested you are in trading in your free-spirited lifestyle for one full of diaper-changing, you're not alone. Serena Williams, the 35-year-old legendary tennis player, Lemonade twerker, and general badass, feels the exact same way. "I definitely want to have kids one day," she said. "That's something I've always wanted since as long as I could remember. And the older I get, the more I'm like, 'I'm too young!'" (Glamour)
14. Salt is everywhere. Buyer beware.
At a time when sodium levels are coming under fierce scrutiny, it's important to talk about hidden salt in the food we might be eating. Can you guess how many milligrams of sodium are in something like a turkey sandwich? (NYT)