Amy Schumer's Parody Of Alternative Birthing Will Make Your Day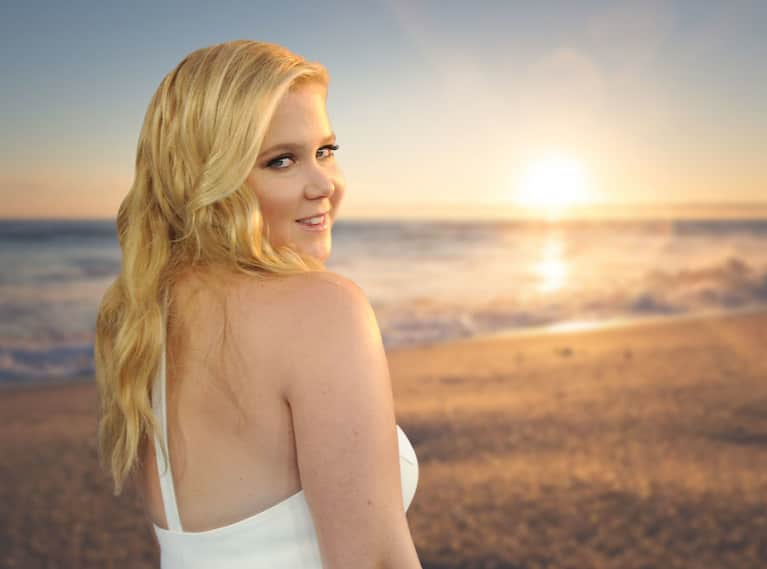 What was Inside Amy Schumer this week? A baby. And she described a very creative way she was going to deliver it.
"I just don't trust Western medicine at this point. That's why I'm having my baby on the highest mountaintop in Tibet—as far from real medical help as is humanly possible," Amy says in the promo. "My doula's a Sherpa."
Mothers and mothers-to-be are constantly bombarded—both online and in person—with unsolicited advice about what's "best" for their baby. And with the rise of trendy, alternative birth methods, sometimes it can feel like a competition for the most "natural" birth.
From waterbirthing to hypnobirthing, the altera-birthing options seem to grow by the day. And while it's great for women to have options, sometimes we need to take a step back and recognize how silly some of these trends can sound. Amy absolutely nailed it.
"My midwife suggested a sea turtle birth," says one expectant mom, sipping on a glass of cucumber water. "It's when you give birth on a beach, and you dig a small hole, and you kick sand on the baby, and you see if it crawls into the ocean or into your arms. It's better for the baby."
Don't get us wrong—you know we fully support alternative methods—but what we don't support is judgment in either direction: toward at-home, in-hospital, natural, or epidural births. Your vagina, your baby, your choice.
In the full skit, which you can find here, the last woman to speak explains that she planned on giving birth to her child in a hospital. The other women become so distraught, they all instantly gave birth.