Why Instagram Is A Crucial Element Of Your Self-Care Practice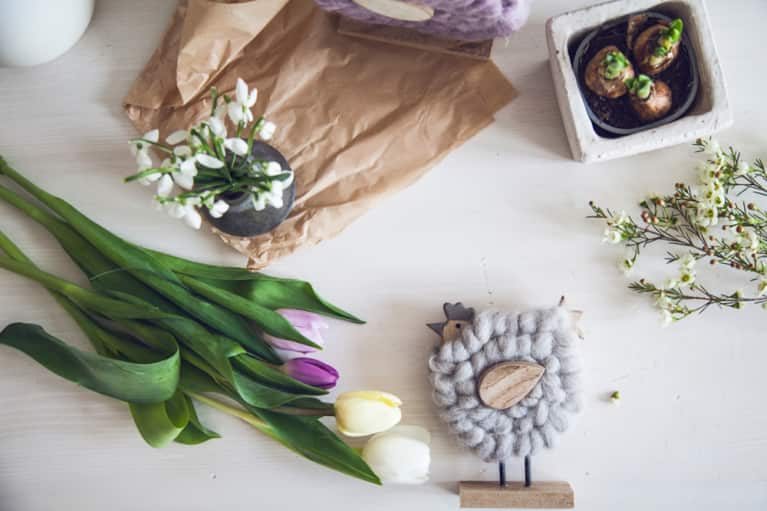 Social media is usually discussed with a negative connotation—a guilty pleasure, like Keeping Up With the Kardashians or glazed doughnuts. The self-loathing spirals and hours of wasted time can make social media a pretty unhealthy experience. But I've got something to say about that: Instagram is the exception.
The antique version of the social world (we're looking at you, Facebook) is all about keeping up with your friends. Instagram focuses on aesthetics, simplicity, inspiration.
Here are three reasons Instagram is a more mindful choice:
Inspiring, thought-provoking, and illuminating ideas flood Instagram at all hours. I love being part of the audience, and I get a thrill from posting photos with hashtags sent out like Morse Code to the Instagram world. Being an active participant on Instagram has shifted my perspective for the better.
Many of us, including myself, turn to television or social media to take a break from our hectic days. For me, that filler activity is Instagram, full of inspiration, motivation, and humor. Let's utilize those five-minute breaks to seek out and share positivity. Rather than web-stalking exes, I follow my bliss. I follow health coaches, life coaches, yogis, and mentors. And when I see wise words
that touch my heart or mind, I get the chance to share them with both my immediate world and the global world.
We love to belong. We love to have our beliefs validated. We love to be normal, keep up with the crowd, and feel a sense of belonging. But that's not greatness.
Guess what? There's an entire community in the digital world feeding their souls on positivity. Most people are not as cynical or nasty as the world would have us believe. Each time we post uplifting words or images on Instagram we can connect to people all over the world whom we've never met and may never meet.
Not only can such communal concepts enrich our minds and uplift our collective consciousness—with each post I'm reminded that there are communities of people supporting me. When I see that heart emoji under the post, I know that in this moment, I've connected with another human being.
We naturally want to feel good about ourselves. We want to be reminded of that good in the world. To share that with others is a kindness not only to them but to ourselves. When we are chasing things that have true meaning, there is little time left over to compare houses, vacations, cars, bodies, etc. What if your post is the reason someone smiles? Or gets inspired? Or makes a better life decision? You can use social media to enrich your life and the lives of others. And I hope you will.
Related reads: