Q & A with Suzanne Sterling: What's Going On in Haiti + What You Can Do to Help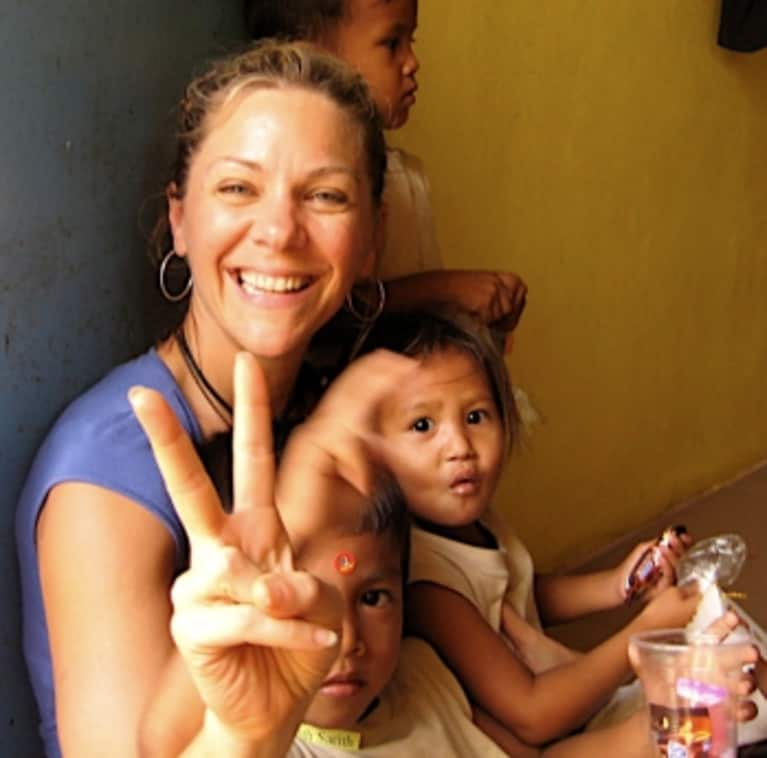 Suzanne Sterling is one of the founders of the incredible non-profit organization, Off the Mat, Into the World®. One of the many things that I love about OTM (and a reason why they're one of our partners), is that they're all about action. OTM takes lessons from the mat and brings them to places like Haiti or Cambodia where people really need help. (Pictured right is Suzanne in Cambodia, the location of their 2008 Seva Challenge).
With so many of us knowing so little about what's really going on in post-earthquake Haiti, I thought we'd check in with Suzanne, who was just down there doing prep-work for OTM's Haiti trip next year.
MBG: If you had to sum up your trip to Haiti in one word, what would it be?
SS: Educational. 
What's the status of reconstruction in Haiti?
Reconstruction in Haiti is moving but the biggest problem is the removal of rubble and ensuring the people in the IDP camps have clean water, enough food, and sanitation. Before much reconstruction can take place there needs to be more infrastructure and planning. With the advent of the newly elected government there may be an opportunity for this planning to occur.
The other thing that needs to happen is creating opportunities for folks outside of Port Au Prince and literally reconstructing communities with viable economic opportunities in place. This is why OTM is focusing on reconstructing the Fondewa Community and also supporting programs in Jacmel as well as offering micro loans to empower people through employment.
For those unfamiliar with the Global Seva Challenge 2011: Haiti -- can you briefly summarize how OTM is making an impact?
Off the Mat, Into the World® is a nonprofit project bridging yoga and activism, co-founded by Seane Corn, Hala Khouri and myself. We have many facets to what we do, including the Intensive Trainings, grassroots community building, and lots of projects aimed at serving communities in crisis both in the US and also in countries affected by genocide, poverty, war and disease.
Our goal has been to unify and utilize the incredible resources (both practical and spiritual) of the yoga community to serve those who are suffering most. The Seva Challenge is a fundraising effort and humanitarian tour that is offered to those participants who, through outreach and community building in their own yoga communities, raise significant funds. Each year we will take those who have met the 20k goal on a work trip "in the field" for hands-on experience with the organizations that they have supported through their fundraising efforts.
To date, we have raised over $2 million for our partners doing direct service work in Cambodia, Uganda, and South Africa and this year we are focusing our efforts on supporting the reconstruction in Haiti. Participants will have until December 15th to raise 20K and will take the journey with us in Feb. of 2012.     
This has been an amazing journey for us and we are thrilled at the outpouring of enthusiasm and practical service that has been generated in the short time that we have been in partnership. Please visit our website to get the full picture.
Our experience has shown us that almost everyone would like to be of service in some way, and yet so many of us are waiting for permission to start or waiting until we "get our act together." Our message is that there is no time to wait and that there is no person who can offer your gifts to the world better than you!
What was the most pleasant surprise of your trip / most fulfilling moment?
Meeting Haitian people and feeling their pride in being Haitian and their sense of hope. The two translators for our trip were incredible: one a young rap artist in charge of a 30,000 member IDP community who took care of us every step of the way. The other a Haitian correspondant for The New York Times. 
Also it is one of the most beautiful places I have had the privilege of visiting.
Can you share any anecdotes on how yoga is making a difference in Haiti?
I spent most of my time with communities in crisis on this short site visit. Each year OTM connects with local yoga communities and no doubt this will happen when we return to Haiti. We have seen amazing examples of how yoga and meditation changes lives. I have no doubt it is happening and will happen more in Haiti.
How can those reading this still help?
They can join the Seva Challenge and begin fundraising. Go to our website for information and to sign up. They can make direct donations to folks involved already in the challenge. By joining the growing OTM community through our newsletter individuals can become informed about events in their area as well. Each person can begin by doing any kind of local service project in their community.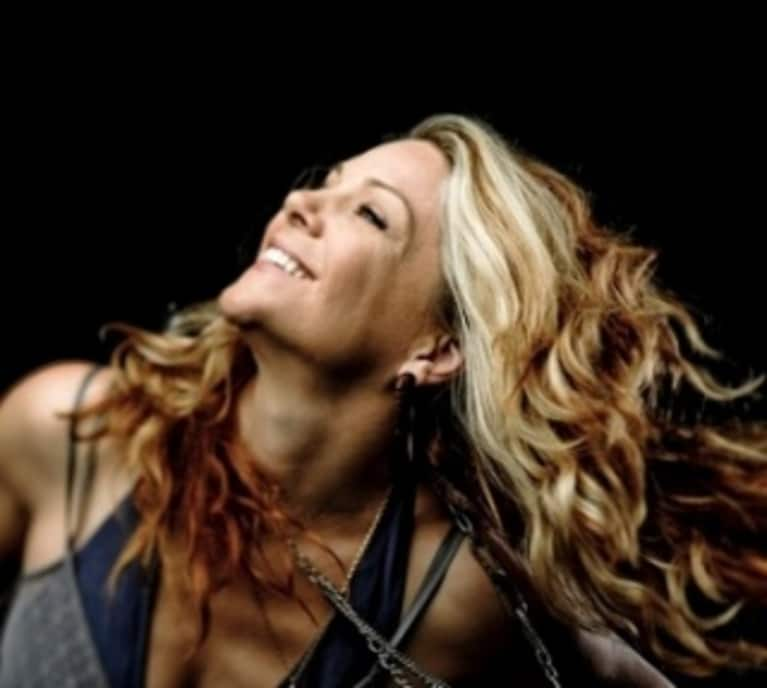 What's next for you and OTM and Haiti?
We'll spend the year supporting the Seva Challenge participants as they raise funds and consciousness. OTM has two week long intensives in the summer and we'll be part of a number of different festivals including Wanderlust. We'll take the work trip to Haiti in February 2012 documenting as we go.
For more on Suzanne and OTM in Haiti: