RIP Muhammad Ali: 15 Of My Favorite Quotes From The Greatest Of All Time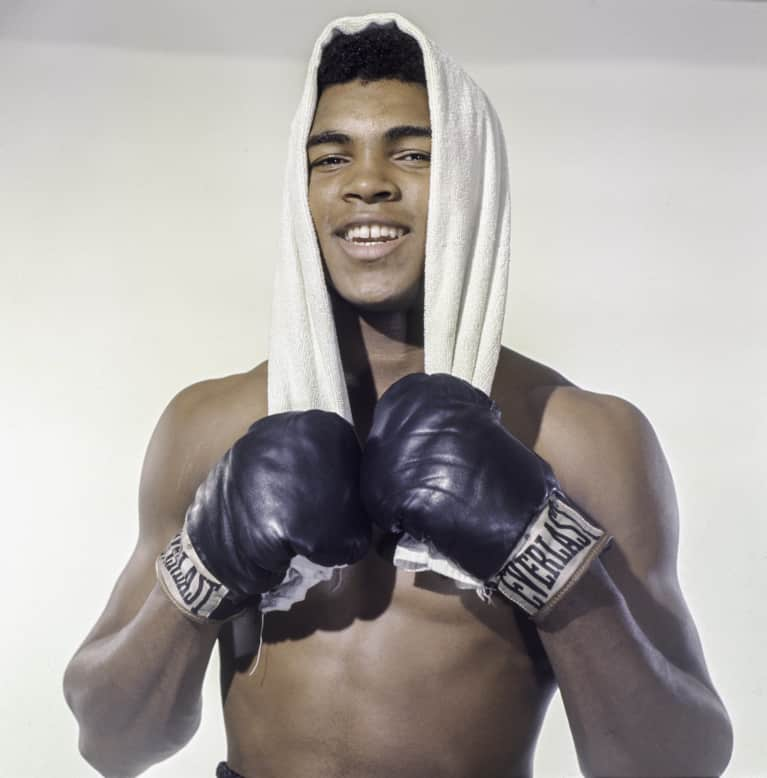 Boxing legend, civil rights activist, and cultural icon, Muhammad Ali, died last night at age 74 in Phoenix, Arizona. Tributes have been pouring to Ali, a man who was so more than just a world-champion boxer to so many.
"Muhammad Ali was one of the greatest human beings I have ever met. No doubt he was one of the best people to have lived in this day and age. To put him as a boxer is an injustice," said fellow boxing legend, George Foreman, who lost to Ali in Zaire in a classic 1974 bout known as the "Rumble in the Jungle".
It was the documentary film, When We Were Kings, which chronicled the famous Rumble in the Jungle fight that made me fall in love with Ali. He was a thoughtful and passionate human, who was conscious of every move he made both inside and outside the ring. He was also an inspirational quote machine! Here are fifteen of my favorites, a small tribute to the Greatest of All Time.
1. "Impossible is just a big word thrown around by small men who find it easier to live in the world they've been given than to explore the power they have to change it. Impossible is not a fact. It's an opinion. Impossible is not a declaration. It's a dare. Impossible is potential. Impossible is temporary. Impossible is nothing."
2. "Float like a butterfly, sting like a bee. His hands can't hit what his eyes can't see. Now you see me, now you don't."
3. "Service to others is the rent you pay for your room here on earth."
4. "Don't count the days; make the days count."
5. "If my mind can conceive it, and my heart can believe it—then I can achieve it." Jesse Jackson said this as early as 1983, according to the AP, and Ali used it in his 2004 book.
6. "It isn't the mountains ahead to climb that wear you out; it's the pebble in your shoe."
7. "If you even dream of beating me you'd better wake up and apologize."
8. "Braggin' is when a person says something and can't do it. I do what I say."
9. "Only a man who knows what it is like to be defeated can reach down to the bottom of his soul and come up with the extra ounce of power it takes to win when the match is even."
10. "He who is not courageous enough to take risks will accomplish nothing in life."
11. "A man who views the world the same at 50 as he did at 20 has wasted 30 years of his life."
12. "I hated every minute of training, but I said, 'Don't quit. Suffer now and live the rest of your life as a champion.'"
13. "A man who has no imagination has no wings."
14. "Hating people because of their color is wrong. And it doesn't matter which color does the hating. It's just plain wrong."
15. "Live everyday as if it were your last because someday you're going to be right."