14 Things You Need To Know Today (June 3)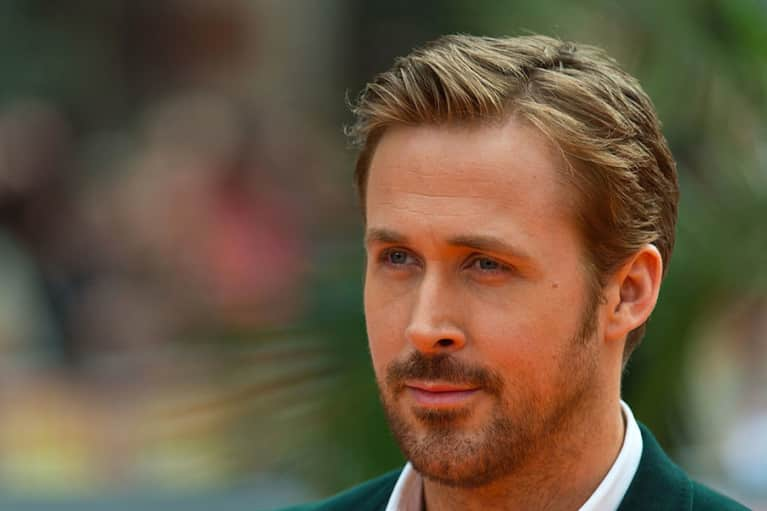 1. As if Ryan Gosling could get any better...
The Hollywood heartthrob/father-of-two is a true feminist. He thinks women are the superior sex. "I think women are better than men," Gosling said. "They are stronger, more evolved. You can tell especially when you have daughters and you see their early stages, they are just leaps and bounds beyond boys immediately." (Evening Standard)
2. Turmeric is trending. But you already knew that, right?
It's no secret that we love turmeric, but it turns out that greater America is catching on too. It's considered a "rising star" according to Google search analysis, along with our other faves jackfruit and cauliflower rice. Of course, these trends are mixed with popular searches for vegan doughnuts and funfetti because it's all about balance. (The Atlantic)
3. Meditation might help close the achievement gap between inner city and suburban kids.
Poverty, deprivation, and other environmental stressors negatively affect the focus of kids in school. Since meditation is a proven stress-reducer, certain schools are introducing it in an effort to ameliorate the effects of chronic stress on the educational potential of students. Over three years after it was implemented at Visitacion Valley, suspensions dropped by 79 percent and GPAs rose steadily each year—with the most significant improvements seen in the poorest demographic. (NYT)
4. Facebook is diversifying its emoji collection—emphasis on "diverse."
The new emojis will give the user the ability to choose from a variety of skin tones and will also feature many more "professional women" icons—including a female police officer option. Woot! (BBC)
5. Pepperidge Farm is cleaning up its Goldfish.
As the latest addition to its 30-plus Goldfish varieties, Pepperidge Farm just announced the release of Goldfish® Crackers Made with Organic Wheat (and all non-GMO ingredients!), which are 70 percent organic and will come in three flavors: cheddar, Parmesan, and saltine. Brian Blanchard, vice president, Cookies & Crackers, said, "Goldfish Made with Organic Wheat expands our offerings to meet the needs of America's evolving young families." (Business Wire)
6. How does Hillary Clinton unwind on the campaign trail?
Yoga. Yes, seriously. New York magazine's profile of the presidential candidate reveals that an ideal, restorative morning for Hillary involves eight hours of sleep (though she often gets no more than four or five), scrambled eggs, and a little yoga. She favors warrior II. "I find it really restorative and helpful to keep my energy and flexibility going," she said. (mindbodygreen)
7. Nastia Liukin has some pretty great wellness tips.
The 26-year-old gymnast is a big fan of Pilates. "It's important to find something you're passionate about so you don't feel like you're being forced to go work out," she said. "I love going to Pilates and I feel great after it, and yeah, it might be hard to wake up some mornings but at the end...you know that feeling, and it's worth it."
And though she loves Seamless, with the help of her boyfriend, she's trying to cook more—usually some kind of fish, a kale salad with homemade dressing, and carbs like brown rice and sweet potatoes. "I believe in being able to just live your life and be happy and comfortable with it, but be active and take care of your body because it's the only body that you have." (The Cut)
8. The way we make shoes is incredibly dangerous—and this startup wants to change that.
Most shoes made overseas require a large amount of glue, which is full of benzene and other toxic volatile chemicals. In order to protect factory workers from the paste's fumes, a new startup called Loper is developing more ethical shoes that are completely glue-free. (Fast CoExist)
9. Therapy might have a disturbing race problem.
Mental health care is an important part of everyone's well-being—but, unfortunately, those resources may be more accessible for some groups than others. In a new study published in the Journal of Health and Social Behavior, middle-class patients had an easier time getting an appointment with a psychotherapist than those in the working class, and blacks had a harder time than whites. The researchers note that the therapists' bias might lead patients to get frustrated and forgo trying to get the care they need. (Reuters)
10. Prince died from an overdose of opioids.
Officials announced that the music icon passed away after an accidental overdose of fentanyl, a type of opioid painkiller. No news yet on why he was taking it, but it's another sad reminder of the extent of the current opioid epidemic in America. (NYT)
11. These 10 cities are making car-free commuting look cool.
Boston tops the list of U.S. cities where the most people bike or walk to work. Boston's #1. Does your city make the cut? (Fast CoExist)
12. Why do doctors worship the scale?
More and more research is showing that lifestyle factors—like exercise and nutrition—are better indicators of a person's overall health than weight. But most doctors still automatically prescribe weight loss to overweight or obese people, even though it rarely leads to sustainable results. Is it time for doctors to finally focus on more sustainable lifestyles instead? (Quartz)
13. The market for renewable energy is growing like crazy.
A new report found that the world spent more than twice as much money on renewable energy than traditional power in 2015, thanks in large part to new wind, solar, and hydro plants. Let's hope this encouraging clean energy trend continues. (The Guardian)
14. This video will give you a new respect for farmers.
A new documentary film series is showing all the hard work that goes into the produce we eat—from planting to picking to heartbreakingly bad harvests. Warning: Watching this video will make you want to go to your local farmers market stat. (Eater)