Food Plate Replaces Food Pyramid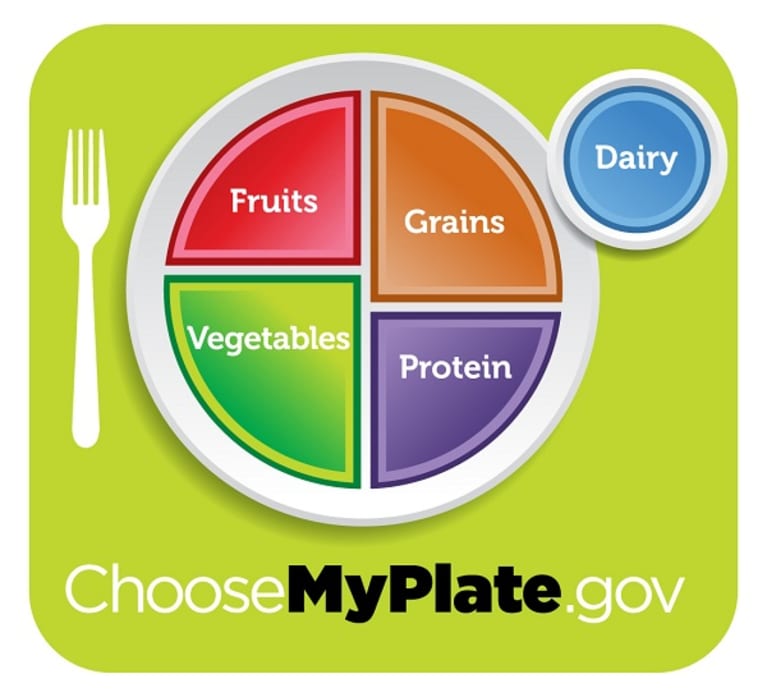 Earlier today First Lady Michelle Obama unveiled the USDA's new food icon -- and it's a food plate, not a food pyramid. The plate is split into four sections: vegetables, fruits, grains, protein, and it has dairy on the side.
Along with the new food icon, the USDA launched ChooseMyPlate.gov, which even provides recommended dietary guidelines for the new food plate:
Enjoy your food, but eat less.
Avoid oversized portions.
Make half your plate fruits and vegetables.
Make at least half your grains whole grains.
Switch to fat-free or low-fat (1%) milk.
Compare sodium in foods like soup, bread, and frozen meals ? and choose the foods with lower numbers.
Drink water instead of sugary drinks.
What do you think? Is this a step in the right direction?