Lena Dunham Demonstrates How We All Feel When We're Trying To Meditate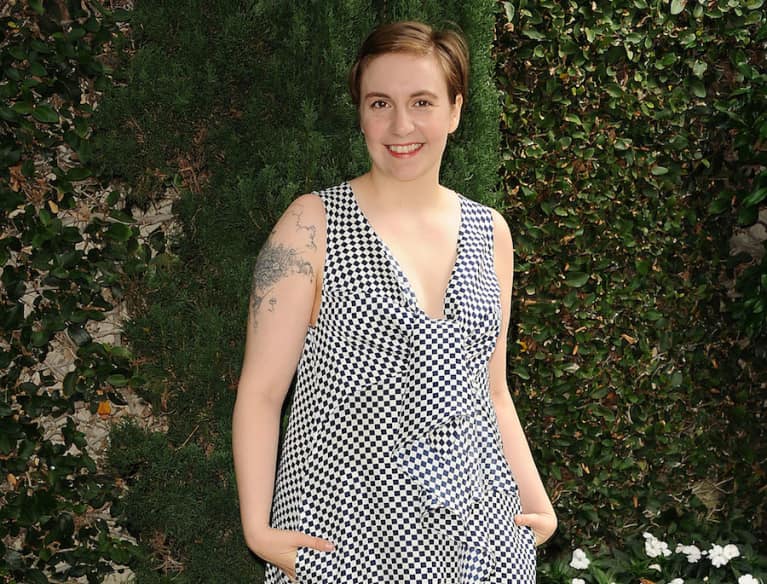 Meditation is the best. It can help you alleviate stress, be more productive, and even improve your sex life. But as much as we'd like it to be, it's not always this blissful, worry-erasing practice set in front of a multi-colored dawn sky.
It's f*cking hard.
With that said, welcome to Lena Dunham's meditation practice. In a video for Vogue, the Girls star takes us through her mind during a typical ohm session. And as you can imagine, with all the responsibilities that come with being an actress-writer-director-producer-feminist leader, it's pretty chaotic. But that's all the more reason to do it.
She takes you through a "calming" body scan: "Does my hand feel numb? I think my heart is beating a little fast. Now my toe's numb."
Everything—and everyone—tries to throw off her Zen.
As she pictures her boyfriend Jack Antonoff imitating Lady and the Tramp with a plate of spaghetti, she wonders if they're ready for adulthood. What would they do if they had kids?
And with that, her future child appears.
"Mommy! Mommy! Mommy! Mommy!"
But she keeps coming back to her breath, and she's okay for just a moment.
"Am I neglecting my friendships?" she wonders.
Then, her best friend and creative partner Jenni Konner introduces her to her replacement, Constance.
"This is my bunny, Lida Rose, and she's going to be replacing you on this season of Girls," says Constance.
Again, she breathes.
Jemima Kirke, who plays Jessa on Girls, storms into the room complaining about her "nauseating" lines.
"You cut my scene where I'm eating tarte Tatin. That's all I wanted to do was eat tarte Tatin. And if I'm not eating tarte Tatin in the next scene, I'm gonna get pregnant again," declares Jemima.
She then becomes fixated on the question we all have for her: What will she do after Girls ends? Work on fan fiction? Gain weight and play Ben Franklin in Hamilton? And then her mind just unravels. What if everyone on the internet is right about her?
But again, she breathes. And she's okay, she's centered ... with the help of 13 In-N-Out burgers, of course.
Lena is here to remind us that, even though our lives might be crazy as hell—and hers definitely is—we can always return to our breath. (And vent to a random room service waiter.) Because we deserve it.