Singer Mary Lambert Reveals The Harsh Reality Of Living With Bipolar Disorder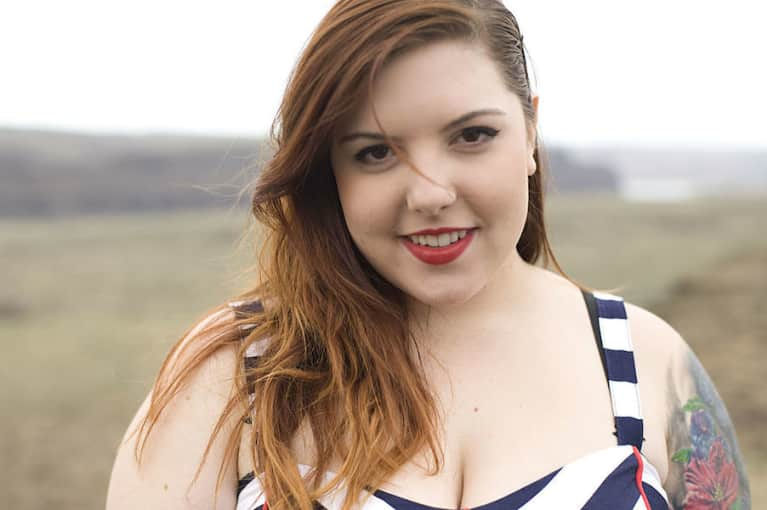 Recently, an increasing number of celebrities—like Kristen Bell—have been opening up to the public about their experiences with mental illness. Because when one person sees another doing something, they feel like they can do it, too. Which is why it's so important that those with such large followings speak up about such a stigmatized issue.
A recent celebrity to do so is 27-year-old folk-pop singer Mary Lambert known for being featured on Macklemore's marriage equality anthem "Same Love." She's been open in the past about living with bipolar disorder both in her music and in interviews.
But on Sunday, she got even more real about her illness—by sharing a raw, honest image of herself calming down after an intense bipolar episode on Instagram.
"In my episodes, I tend to oscillate quickly between hyper anxiety, paranoia, suicidal thoughts and shame," Lambert wrote in the caption. "I have different mechanisms for coming out of it. TV shows are helpful (thanks Jeopardy!), and I am also grateful to have a deeply compassionate partner that helps pull me out with nice forehead kisses."
Lambert said she feels it is her responsibility to destigmatize mental illness. She's written fun pop songs and "danced around the world in in cute crop tops," but she wants the world to see the whole picture—both good and bad.
"I am not like this every day. But I am also not glamorous and confident every day. I can exist in both spaces, and that is OK."
As evidenced by the comments under the photo, people really appreciated Lambert's candid depiction of life with mental illness.
"This made me feel so much less alone," wrote one commenter.
Approximately one in five adults in the U.S.—43.8 million—experiences mental illness in a given year, and 83% of those cases are considered "severe."