Pizza Hut Rolls Out Major Changes To Its Ingredient List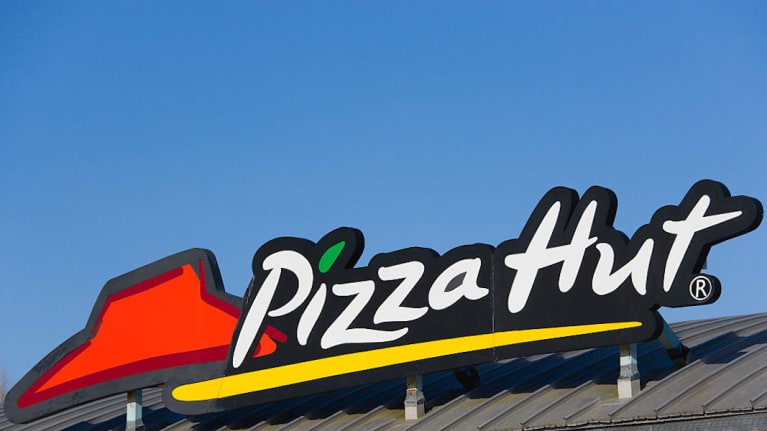 Before 2012, the largest buyer of kale was Pizza Hut. That's right: the massive pizza chain not exactly known as the embodiment of health, used the king of superfoods way before it was popular—but as a garnish for its salad bars.
But now the company really wants to change its reputation. It's the latest chain to eliminate artificial preservatives and antibiotics from its menu—albeit, only in select ingredients. Who knows, maybe next they'll decide to use kale as an ingredient rather than a decoration.
In January 2015, the red-roofed chain introduced gluten-free pizza dough to its menu. Then, this time last year, they said all of its fake fillers would be gone by the end of July, and that it had already eliminated artificial trans fats and MSG, and reduced the sodium in its pizza.
And now, the company has committed to no longer using meats containing BHA/BHT (to take effect by the end of July 2016) or cheeses with artificial preservatives (by March 2017). Chicken containing "antibiotics important to human medicine" will no longer be used as of March 2017.
The fifty-eight-year-old chain is one of an ever-increasing number of restaurants to eliminate antibiotics from poultry. Last year, McDonald's, one of the earliest adopters of antibiotic use, announced that it would stop using milk and chicken from animals treated with antibiotics that are "important to human medicine"—which set off a fast-food chain of events. Subway then announced that it would begin using antibiotic-free, rotisserie-style chicken in its sandwiches, and Taco Bell made the move to antibiotic-free chicken at its U.S. restaurants, to take effect in 2017.
This is definitely a step in the right direction for Pizza Hut, but it's not just antibiotics and artificial preservatives it needs to eliminate. Right now, the cubed chicken it serves atop its pizzas contain over 15 ingredients (like corn syrup and sodium phosphate), so maybe they should follow in the footsteps of Panera and just get rid of a whole slew of hard-to-pronounce, probably-awful-for-you ingredients.