Prince William Doing Yoga In White Jeans Will Cure Your Back-To-Work Blues
While we all struggle to pull off a crow pose decked out in athleisure, Prince William is striking some serious yoga poses wearing a button down and white jeans.
In preparation for his charity match at the Audi Polo Challenge in Berkshire, England this weekend, naturally, Prince William engaged a little vinyasa action. Because nothing creates a more fluid mallet swing than a couple of cat-cows, am I right?
Showing his commitment to his pre-game warmup, the prince kicked off his shoes, got down on all fours, and pushed any grass-stain fears aside. Royals: they're just like us.
Stretching is always important before any physical activity, of course, but there will be no goal-scoring without a Zen state of mind.
Check out that low lunge twist. Masterful.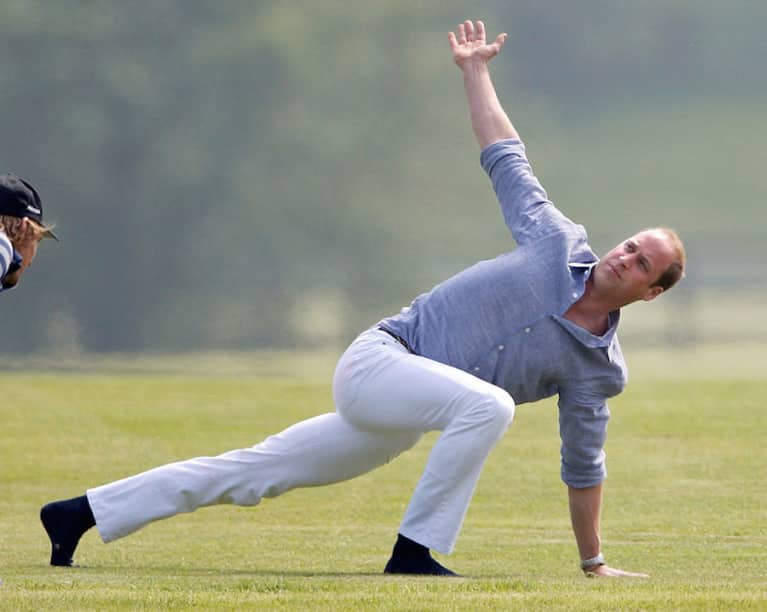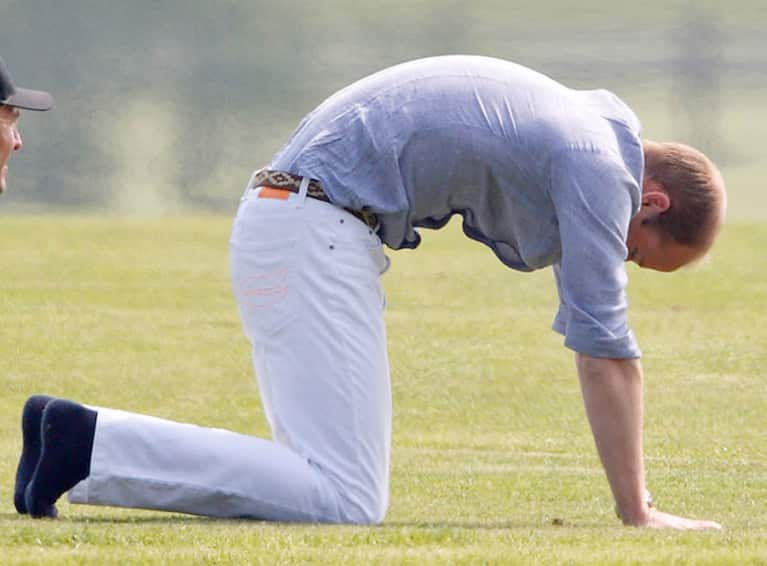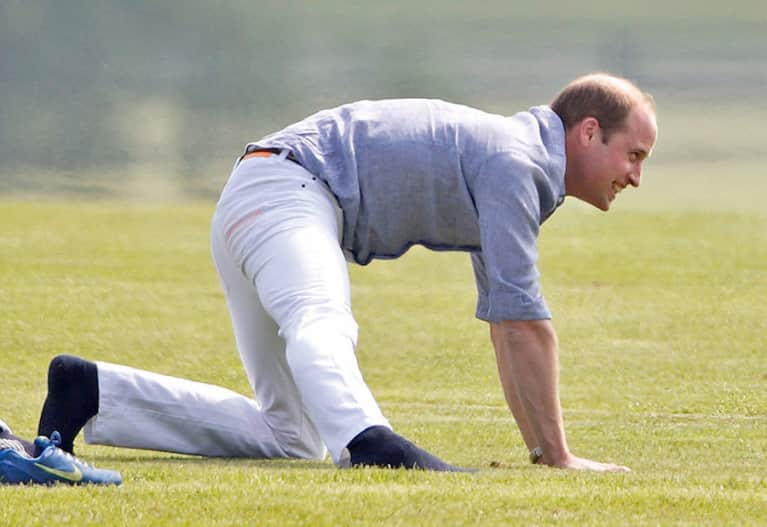 Absolutely killing the plank.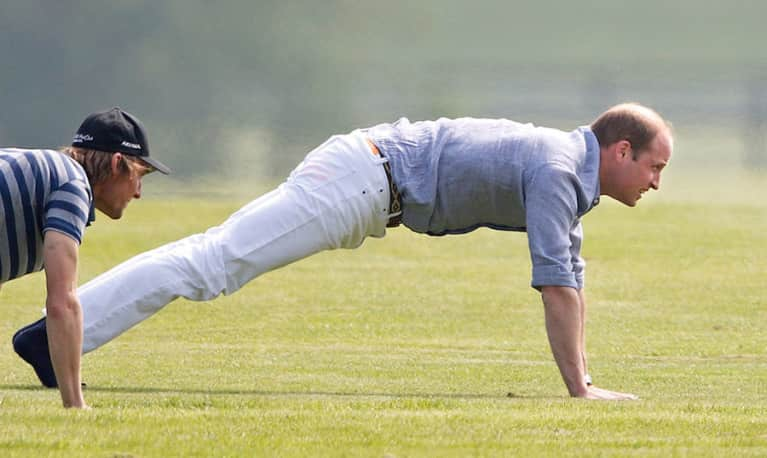 Just look at him go. (What is that? Is that a dab?)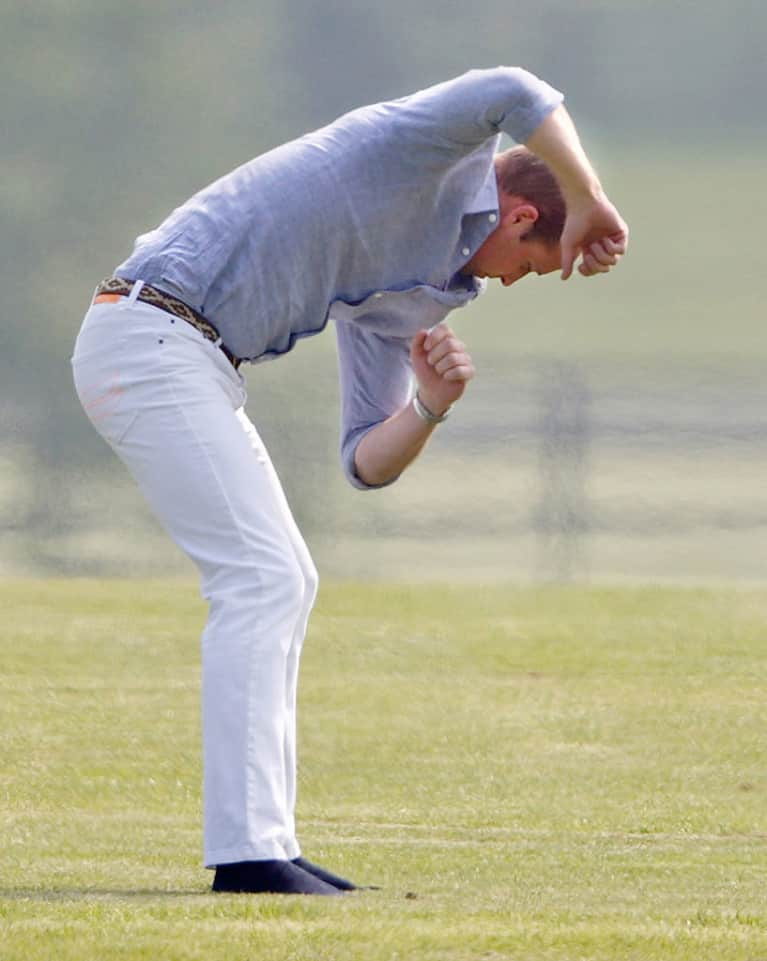 Luckily, his friends had his impressively flexible back. His teammates, professional polo players Luke and Mark Tomlinson and William Melville-Smith, got down right alongside him and busted out some moves themselves.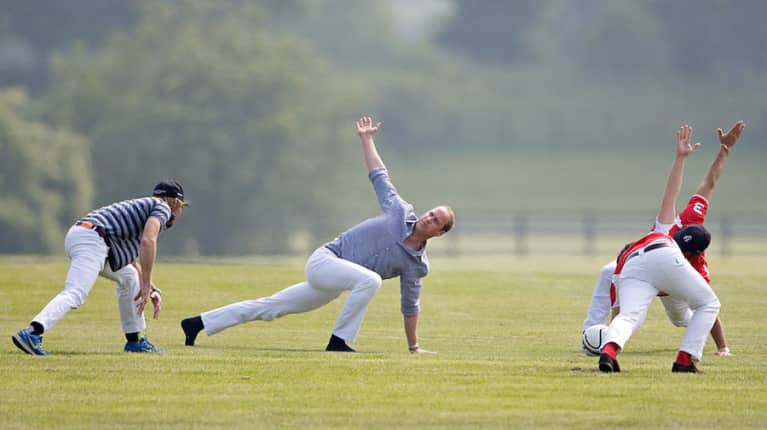 He even got a little posture help from a pal.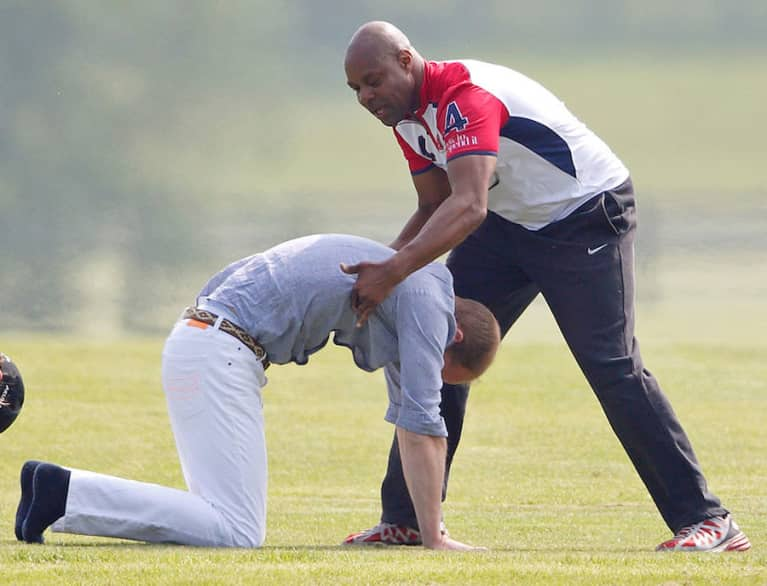 Namaste, Billy.
Side note: I wonder if Buckingham Palace has a yoga studio. How else would Queen Elizabeth II be so good at balancing her crown chakra?