The Secret Cause Of Your Inflammation + How To Recover Naturally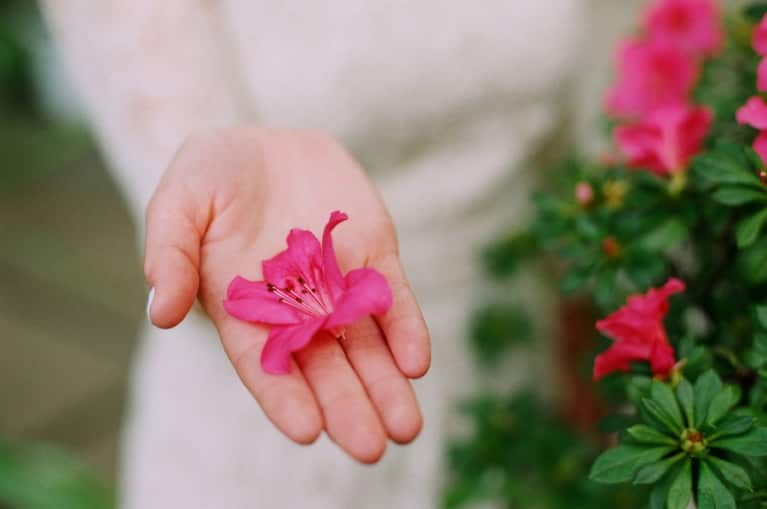 These days, it seems like everyone suffers from some sort of allergy—from the runny nose, watery eyes, and endless sneezes caused by the budding trees to the itchy skin and hives triggered by food.
According to the European Academy of Allergy and Clinical Immunology, over 1 billion people worldwide suffer from allergies. That's right: 1 billion people.
Fifty years ago, only 1 in 30 of us had allergies. So what's happened?
Our ever-changing environment is one of the biggest causes of this allergy influx. A recent paper from scientists at the University of Naples details how rising global temperature and the clouds of pollution, greenhouse gasses, and other contaminants in the air are taking their toll on our health by increasing oxidative stress and inflammation in our bodies.
Here are a few reasons our toxic environment has become a breeding ground for allergies, asthma, and respiratory disease:
Car fumes, tobacco smoke, soot, and diesel exhaust fill the air we breathe today, and researchers from Taiwan, Johns Hopkins University, and the U.K. have found a link between air pollutants and increasing rates of asthma and allergic disease. Pollutants cause oxidative stress in the body, leading to an inflammatory response (particularly in the lining of the respiratory tract) and sensitization to airborne allergens.
Global warming spurs shorter winters and earlier springs, which makes for a longer pollen season. Increasing temperatures also create an environment that's ripe for allergenic plants to grow and produce more pollen than ever before. Researchers from the University of California, Berkeley, found that climate change may also be making pollen more potent and altering the quantity and distribution of allergens to contribute to the growing prevalence of allergic disease.
Scientists from Harvard University and the University of Massachusetts, Amherst, forecast that levels of carbon dioxide in the atmosphere will eventually double the number of pollen-producing grass plants, so the pollen problem will likely keep getting worse.
You're probably familiar with the layer of brown smog that floats over cities like Los Angeles and New York on hazy, hot days. Thanks to the large number of cars driving on the roads today and the higher air temperature, the amount of ozone—one of the primary components of smog—has increased over the years.
Researchers in Germany recently found that ground-level ozone and nitrogen dioxide chemically changes some airborne allergens, potentially making them more potent. Scientists from Yale University note that even short-term exposure to this ozone leads to more emergency room visits and hospital admissions. And, according to researchers from Taiwan, people living in congested urban areas are particularly vulnerable to developing allergies, asthma, and decreased lung function.
How antioxidants can help
Now, enough of the bad news. Fortunately, there is also fascinating research on how nutrition may offer some protection against atmospheric toxins and fight inflammation from allergies.
N-acetylcysteine (NAC) is a form of the amino acid cysteine and is found in food sources such as cabbage and garlic and is also available as a dietary supplement. NAC is a building block of the master antioxidant glutathione, which helps the body detoxify.
Laboratory studies from the University of Valencia in Spain suggest that NAC may help inhibit activation of eosinophils and could be a useful treatment of allergic inflammation. In another study from the University of British Columbia, NAC was found to help protect against some negative effects of exposure to diesel exhaust. These protective effects of NAC were associated with a decrease in measures of oxidative stress.
To learn more about the important connection between nutrition and the environment, watch the TV show I co-wrote with my father, Dr. Leo Galland, The Allergy Solution, now airing nationwide on public television.