Chrissy Teigen Went Vegan For 12 Hours & Couldn't Take It Anymore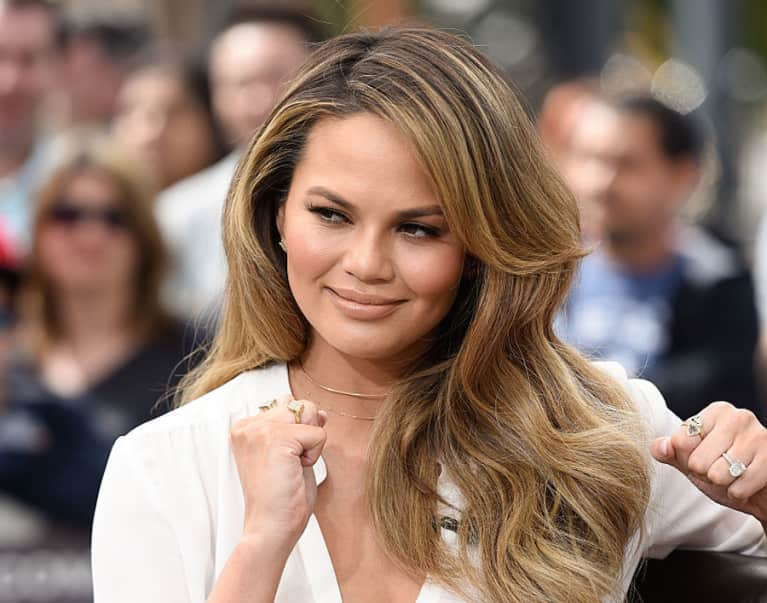 On Wednesday, Chrissy Teigen had a big announcement for her Twitter followers: she had gone vegan and she was proud.
And it was particularly fitting because "vegan" sounds a lot like her last name ...
We were so excited. Don't get us wrong: We adore the cheese-worshipping, pasta-gobbling, chicken-wing-devouring Teigen, but we were dying to see what kind of inventive vegan fare she'd come up with. What meatless, dairy-less comfort foods would be in her new cookbook? Aquafaba cocktails? Barbecue jackfruit sliders? Oh, the possibilities!
But her utter, unshakeable devotion to cheese, in the end, was her demise. She only lasted 12 hours.
At that point, she really just went for it—with a big, fat steak.
Our hopes for a Chrissy Vegan cookbook were dashed. Violently dashed.
But, you know, she might just be onto something. Yes, it was clearly a joke (coming from someone who considers cheese to be a main ingredient in guac), but dabbling in vegan or plant-based eating once in a while is better than never. If a 12-hour vegan diet encourages a few more fruits and vegetables into a person's diet, then we're all for it.
Chrissy: though we're a little bummed right now, we'll always love you—vegan or not.