13 Things You Need To Know Today (May 27)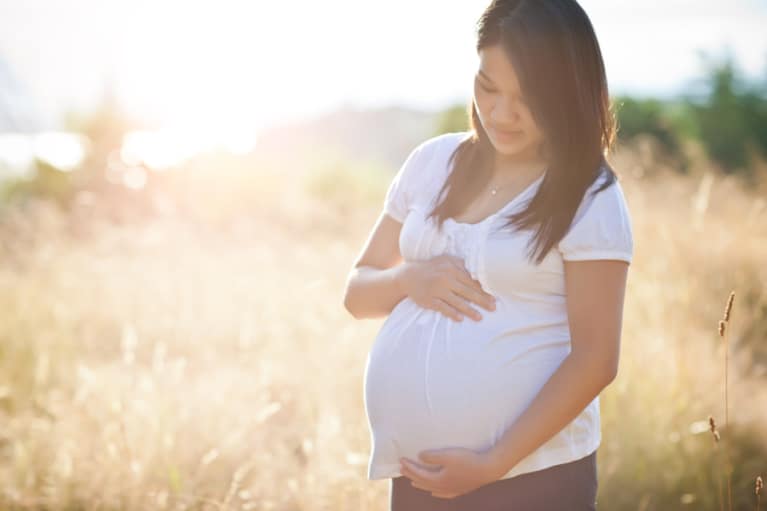 1. There's an infuriating history behind the phrase "biological clock."
A dive into sexist etymology reveals that the saying referring to women's diminishing fertility was coined in a 1978 Washington Post article that encapsulates the backlash to the women's liberation movement. You can read the whole article if you want to continue to be annoyed by the outdated phrase. (Jezebel)
2. As if we weren't already freaked out about antibiotics in farm animals...
It turns out they're also contributing to climate change. New research shows that cow waste from cows given antibiotics emitted almost double the amount of methane than cows without antibiotics. (Huff Post)
3. The House just approved an LGBT anti-discrimination measure.
Thankfully, it voted to stop the government from paying federal contractors who discriminate based on gender or sexual identity. Sponsored by openly gay Rep. Sean Maloney, the passing of the vote was greeted by cheers from the House. (Washington Post)
4. Could Alzheimer's stem from infections?
An interesting new study from Harvard hypothesizes that the brain plaques in people with Alzheimer's are actually the result of the brain trying to fight off a previous infection, such as a virus or bacterium, that has passed through the blood-brain barrier. While this is just the beginning of research into the theory—so far it's only been studied in petri dishes and animals—many Alzheimer's researchers are intrigued by the idea and what it could mean for a cure. (NYT)
5. Kids fat-shame one another as early as first grade.
Disappointing new research finds that starting in first grade—we're talking about 6-year-olds—obese children are teased and bullied more often than kids of normal weight. The study published in Child Development also found that, as a result, the kids are more likely to be depressed and often turn to eating or skipping school to cope with the bullying. (HealthDay)
6. Portugal just ran for four days straight on renewable energy.
The country may often get overshadowed by its bigger European neighbors, but this month Portugal made a name for itself by accomplishing quite the eco-feat: From May 7 to May 11, the country used nothing but solar, wind, and hydroelectric power for energy—an impressive new record. (Fast CoExist)
7. Can you guess which food has the highest organic premium?
Sure, it costs more to eat organic, but some foods cost A LOT more than their conventional cousins. Eggs and milk have the highest premiums, whereas granola and spinach round out the bottom of the list with the lowest added cost. (Forbes)
8. Are avocados the perfect pregnancy food?
A new study published in Nutrients says yes. We already know that, aside from healthy fat, avocados are a good natural source of folate, a B vitamin known to help prevent birth defects when taken during pregnancy, but the researchers found that, though avocados are not included in the USDA-approved diet for pregnant women, they fit the description of a federally recommended food for pregnant or lactating women. Bring on the guac! (mindbodygreen)
9. Whether you get really angry or stonewall your partner, either reaction negatively affects your health.
The way you react to emotional stress in your relationship definitely affects your health. Outbursts of rage show an increased risk for cardiovascular problems, while stonewalling or shutting down was correlated with an increase in musculoskeletal issues. Try diffusing the situation with humor instead. (ScienceDaily)
10. A "weed gym" is now a thing that exists.
The aptly named Power Plant Fitness, based in San Francisco, will reportedly be the first-ever marijuana-friendly gym—allowing edibles and cloud vapes. So, if getting a runner's high is simply not enough for you, this is your spot. Will you have the least productive workout of all time? Probably. (TechInsider)
11. DIY abortions are up in Texas due to strict laws.
Restrictive laws in Texas have forced so many clinic closings that fewer than 20 remain to serve 5.4 million women of reproductive age. So far, the number of Texas women who have taken that option has been estimated to be between 100,000 and 240,000. Many women are using misoprostol, which was originally prescribed to treat ulcers and arthritis and induce abortions with contractions and heavy bleeding (mimicking miscarriage). (Reuters)
12. What's better for productivity: sitting or standing?
To stand, or not to stand: That is the ultimate wellness-workplace question. A new study from Texas A&M suggests that using a standing desk could increase workplace productivity by 46 percent, but the jury's still out on standing vs. sitting in terms of health benefits. Are you sitting reading this? Well, uh, get up. Now. (ScienceDaily)
13. Ugh: Women are tweeting a shocking number of sexist things.
Really? Are we really not going to have one another's backs? The Internet can be a scary place, filled with misogynistic trolling. You probably imagine that it only comes from sad, lonely, women-hating men, but a new study from UK think tank Demos found that women are tweeting half of all the sexist things on Twitter, commonly using the words "slut" and "whore" to describe other people. (mindbodygreen)