Women Are Tweeting Half Of All The Sexist Things On Twitter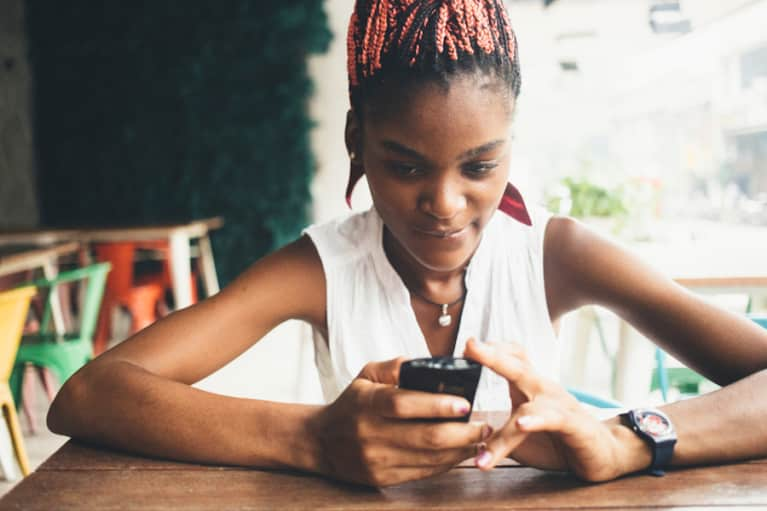 The internet can be a dark and stormy place. For women, it's like being in the middle of a tornado combined with a hurricane combined with an earthquake.
Online abuse can range from petty name-calling to horrifying threats of rape and murder. Hiding behind their computer screen, trolls feel like they can get away with anything—because, well, they pretty much can.
And let's face it: when you think about those people, you probably imagine sad, lonely, women-hating men—because the abuse is often so misogynistic in nature.
But the reality is, unfortunately, much of the abuse comes from women themselves. In fact, according to a new study conducted by UK think tank Demos, half of all sexist tweets come from women.
Over a three-week period, Demos monitored UK Twitter users' use of the words "slut" and "whore," which they used as indicators of misogyny. They found that 6,500 unique users were targeted by 10,000 explicitly aggressive and sexist tweets. When they broadened their search internationally, they found over 200,000 tweets using the same terms, which were sent to 80,000 people in the same period. And a shocking 50 percent of the perpetrators were female.
But Demos pointed out that misogyny is prevalent across all social media—not just Twitter. Both Facebook and Instagram have been heavily criticized for failing to stifle sexist abuse. Last March, Instagram removed a photo of a woman with a period leak, citing violation of its "Community Guidelines." More recently, Facebook banned an ad of a size-22 model for being an "undesirable" depiction of a body, though they have since backtracked on the ban.
As we all know, being born with a vagina is a disadvantage—but you'd think women would have each other's backs. Unfortunately, though, that's not the case. Hopefully, these findings will make us more aware of what we post and what can do to support our fellow women.