13 Celebrities Who Opened Up About Their Mental Health + Why It Matters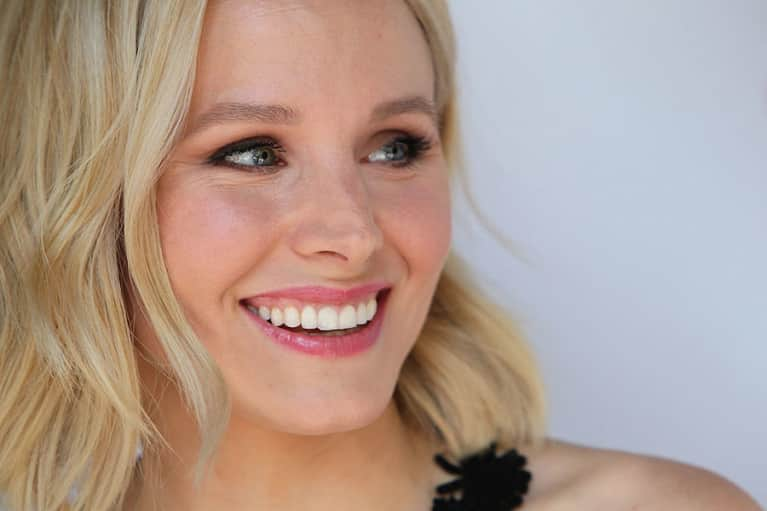 Most of the time, when we see celebrities on social media and on magazine covers, is a picture of pure bliss: glamorous parties, precious mother-baby candids, and wide, blindingly white smiles.
And though that may be what life looks like at times for the rich and famous, it can't be the entire picture. Approximately one in five adults in the U.S.—43.8 million—experiences mental illness in a given year. And being a celebrity, contrary to popular belief, does not make you immune to mental illness. In fact, the spotlight likely encourages it.
But because there's still such a stigma around discussing mental conditions like anxiety or depression, many people keep their suffering a secret. And that's why it's so important that people with large followings (and therefore lots of influence), like celebrities, speak up about their experiences with it. They can really get productive conversation going.
This post is an ode to the celebrities who have recently spoken up about their struggles with mental illness. We thank you.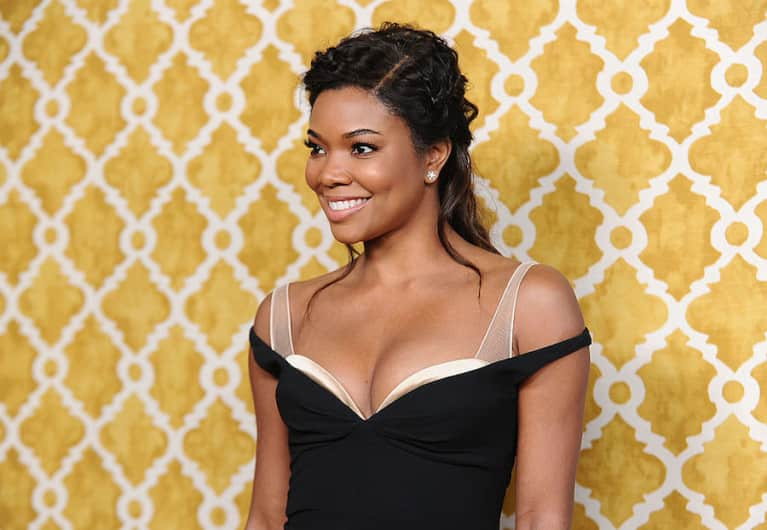 In her speech at the Step Up Inspiration Awards 2016 earlier this month, the 43-year-old actress opened up about her self-esteem issues and sexual assault. She revealed that, for most of her life, she believed she was a "joke" and a "loser."
"Anytime some guy did not return my love, it was because I am a joke and a loser. When I got raped at 19 at my after-school job, it wasn't just some awful coincidence. It was because I was a joke and a loser. When I got divorced, I'm a joke and a loser, of course. My show gets canceled—I am a joke and a loser."
And she continued to feel uncomfortable in her own skin until recently, when her friends pushed her to think of herself as "dope and fly and amazing."
"I am a wife, but that does not define me. I am an actress, and that sure as hell does not define me. I am a parent, [and] while awesome, that is not my whole life. None of those things, even though I get a lot of praise for that, makes me worthy. I am worthy by birthright. I am Gabrielle Union," she said.
"I am fierce and fabulous because I breathe. All of us here in this room, we are worthy, we are valid, our journeys are real and worthwhile, and there's nothing that anyone can do to take that away from us."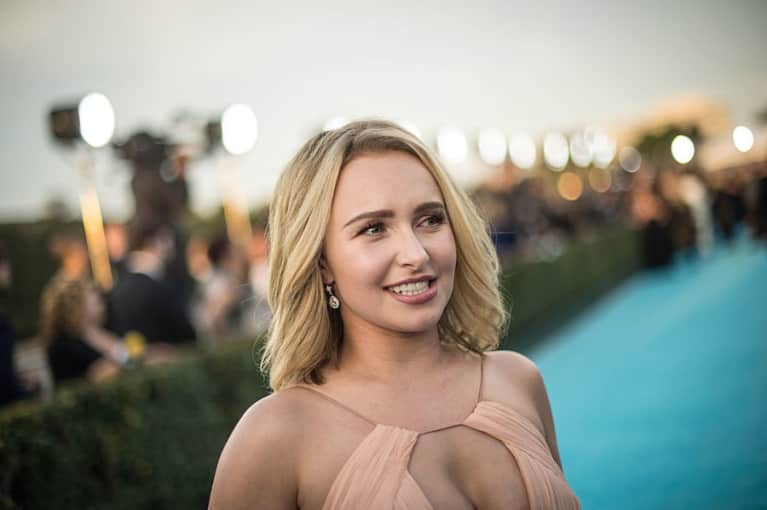 The Nashville actress announced earlier this month on Twitter that she's taking time off once again to go to rehab for her postpartum depression, which she says has "impacted every aspect of my life."
"Rather than stay stuck due to unhealthy coping mechanisms, I have chosen to take time to reflect holistically on my health and life. Wish me luck!" she wrote.
But this isn't the first time she's opened up about her struggle with the condition and the unfortunate stigma that comes with it. During a 2015 appearance on Live! With Kelly and Michael, the 26-year-old said, "It's something that needs to be talked about. Women need to know that they're not alone, and that it does heal."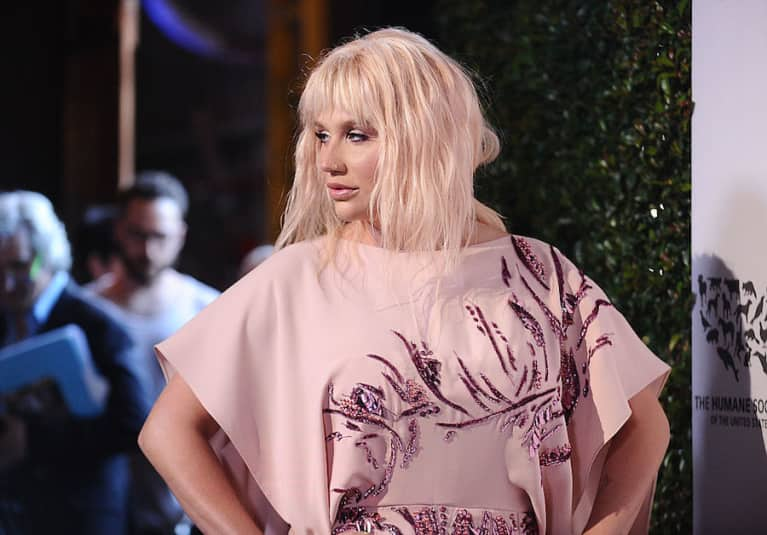 After Instagrammers slammed her bikini photos earlier this month, the star responded on the social network with not one "f*ck you" finger, but two, in another swimsuit shot of her silhouetted against the sunset. She captioned the photo, "I have been battling depression and an eating disorder for a while now ... it feels like I'm fighting an uphill fight some days. but I have decided to take my life back. my freedom. my happiness. my voice. my worth. I will not just fucking be quiet and hide."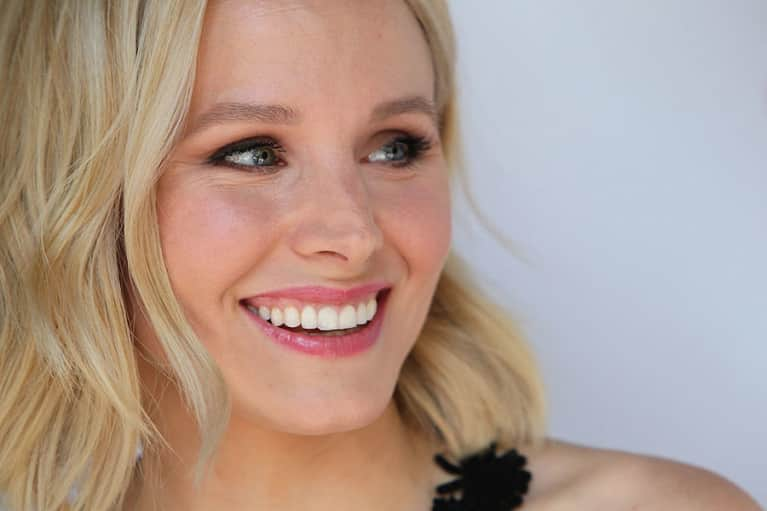 The Frozen actress opened up in an interview at the beginning of this month with Off Camera and then again today in an essay for Motto about her struggle with anxiety and depression.
"I'm extremely codependent," the 35-year-old mother of two told Off Camera. "I shatter a little bit when I think people don't like me. That's part of why I lead with kindness and I compensate by being very bubbly all the time, because it really hurts my feelings when I know I'm not liked. And I know that's not very healthy, and I fight it all the time."
"I got on a prescription [for anxiety and depression] when I was really young and I still take it today and I have no shame in that because my mom had said to me, 'If you start to feel this way, talk to your doctor, talk to a psychologist, see how you want to help yourself,'" she continued.
In her Motto essay, she reiterated this sentiment: "Mental health check-ins should be as routine as going to the doctor or the dentist. After all, I'll see the doctor if I have the sniffles. If you tell a friend that you are sick, his first response is likely, "You should get that checked out by a doctor." Yet if you tell a friend you're feeling depressed, he will be scared or reluctant to give you that same advice. You know what? I'm over it."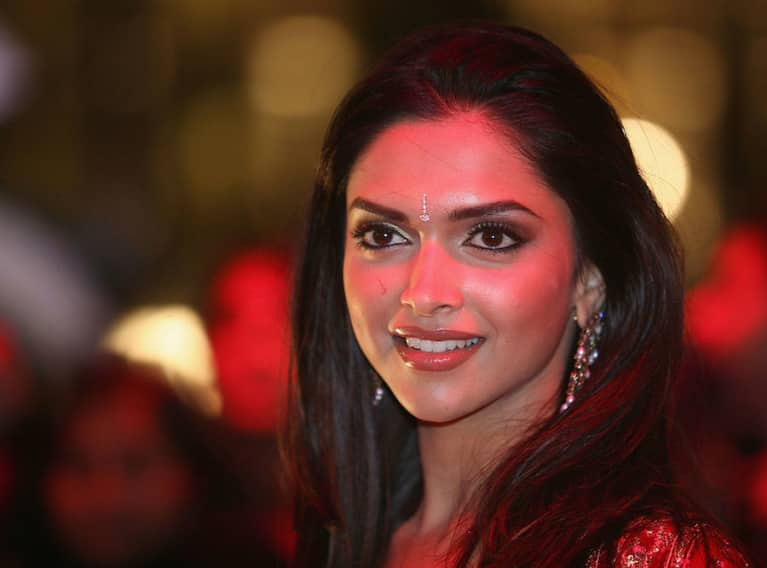 In January of last year, the Bollywood actress revealed her struggle with anxiety and depression to Hindustan Times.
"There were days when I would feel okay, but at times, within a day, there was a roller-coaster of feelings. Finally, I accepted my condition. The counselling helped, but only to an extent. Then, I took medication, and today I am much better," she wrote.
"The most common reaction is, 'How can you be depressed? You have everything going for you. You are the supposed number one heroine and have a plush home, car, movies… What else do you want?' It's not about what you have or don't have. People talk about physical fitness, but mental health is equally important. I see people suffering, and their families feel a sense of shame about it, which doesn't help. One needs support and understanding."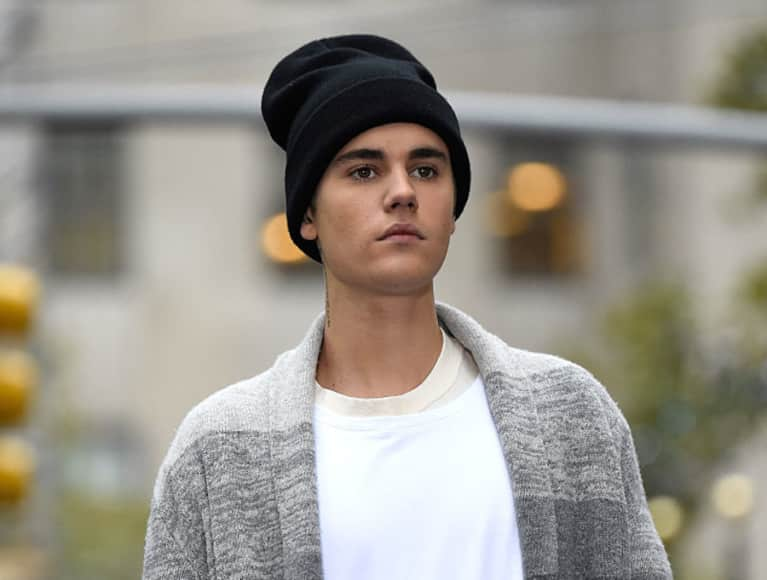 In an interview with NME in November, the 22-year-old singer talked about the negative effect fame has on his mental health.
"I'm struggling just to get through the days. I think a lot of people are. Like, today is hard, man. We've got a lot of stuff to get through, and although there's a lot I'm looking forward to and it's awesome, it's a struggle," he said.
"This life can rip you apart. [I get depressed] all the time. And I feel isolated. You're in your hotel room and there are fans all around, paparazzi following you everywhere, and it gets intense. When you can't go anywhere or do anything alone you get depressed. I would not wish this upon anyone."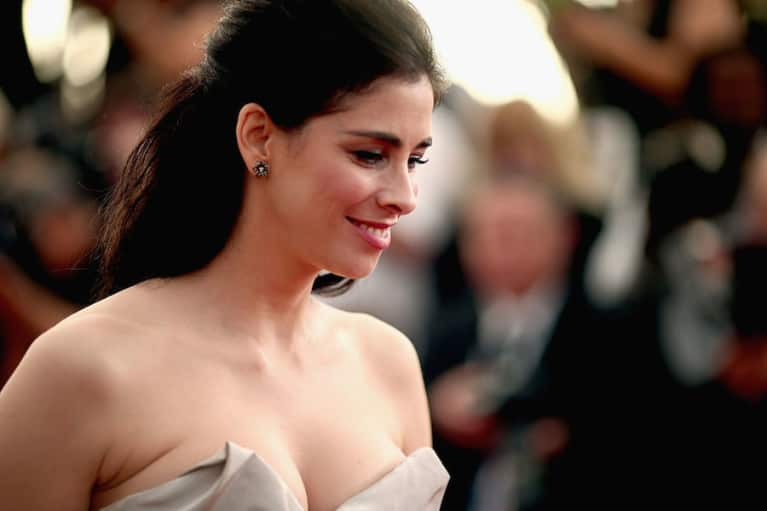 The comedian spoke to Glamour in October about living with depression and panic attacks.
"People use 'panic attack' very casually out here in Los Angeles, but I don't think most of them really know what it is. Every breath is labored. You are dying. You are going to die. It's terrifying. And then when the attack is over, the depression is still there," she said.
"The dark years and those ups and downs—chemical and otherwise—have always informed my work; I believe being a comedian is about exposing yourself, warts and all.
"I wouldn't wish depression on anyone. But if you ever experience it, or are experiencing it right now, just know that on the other side, the little joys in life will be that much sweeter. The tough times, the days when you're just a ball on the floor—they'll pass. You're playing the long game, and life is totally worth it."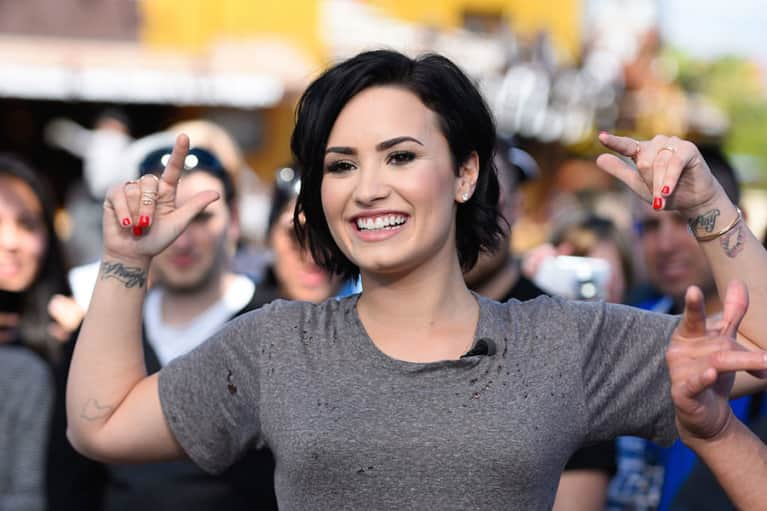 The 23-year-old singer spoke to BuzzFeed about her experiences with depression, substance abuse, and bipolar disorder back in October.
"I basically had a break down, went to rehab, and it was then that I was diagnosed with bipolar disorder," she said.
"For me, I spent so many years struggling with depression and bipolar depression and I couldn't figure out why I was so sad, depressed, lonely, and just unhappy overall. I was the star of my own TV show and I was on tour; I had this seemingly awesome life but I was still struggling. When I got the right diagnosis it was almost like a relief to me that I could pinpoint what was going on and work on the solution.
"[Mental illness] doesn't have to take over your life, it doesn't have to define you as a person, it's just important that you ask for help. It's not a sign of weakness."
She also teamed up with the Be Vocal campaign to encourage those with mental illnesses to talk about it. This, she believes, will help others recover like she did, and help to erase negative stigmas.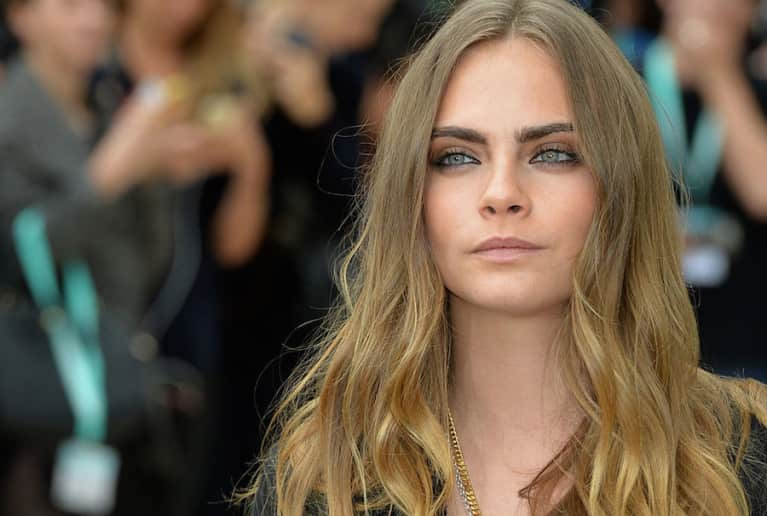 At the 2015 Women in the World Summit in October, the model-turned-actress opened up about her struggle with depression.
"I wanted the world to swallow me up, and nothing seemed better to me than death," she shared. And modeling only made it worse. "All those problems I had I masked with medicine instead of taking time to really solve them. But at that time I really wanted someone to stop me, to go 'You need to take a break, you need to look after yourself.' And no one did.
But what helped her in her recovery was "finding people around you who have your best interests at heart. I had a lot of people around me who were just after what I gave them…not looking after me. So it's about finding people who care about you, and support you. And I've now been able to become a support for other people, as well."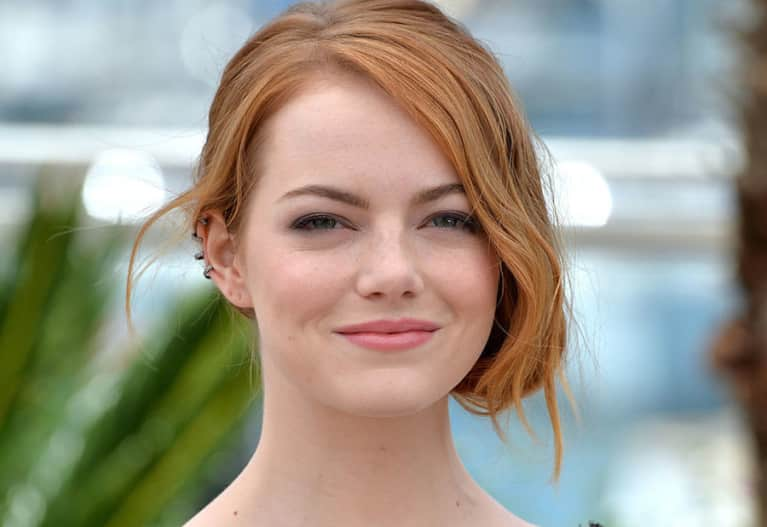 Last June, the bubbly actress discussed her childhood panic attacks with the Wall Street Journal.
"The first time I had a panic attack ... I called my mom and she brought me home, and for the next three years it just would not stop ... I would ask my mom to tell me exactly how the day was going to be ... I just needed to know that no one was going to die and nothing was going to change," she said.
She credits acting for helping her cope with the anxiety.
"You have to think about the task at hand. Acting forces me to sort of be like a Zen master: What is happening right in this moment?"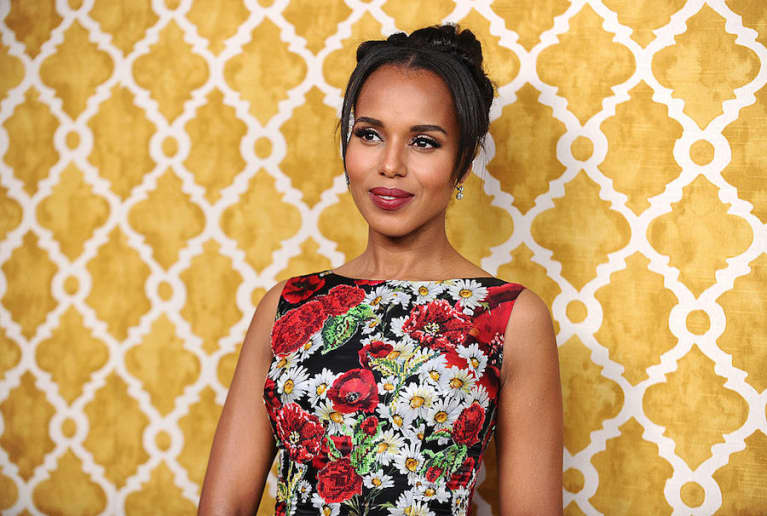 The Scandal actress talked to Glamour about the importance of therapy in an interview in April of last year.
I say that [I rely on a therapist] publicly because I think it's really important to take the stigma away from mental health.... My brain and my heart are really important to me. I don't know why I wouldn't seek help to have those things be as healthy as my teeth. I go to the dentist. So why wouldn't I go to a shrink?"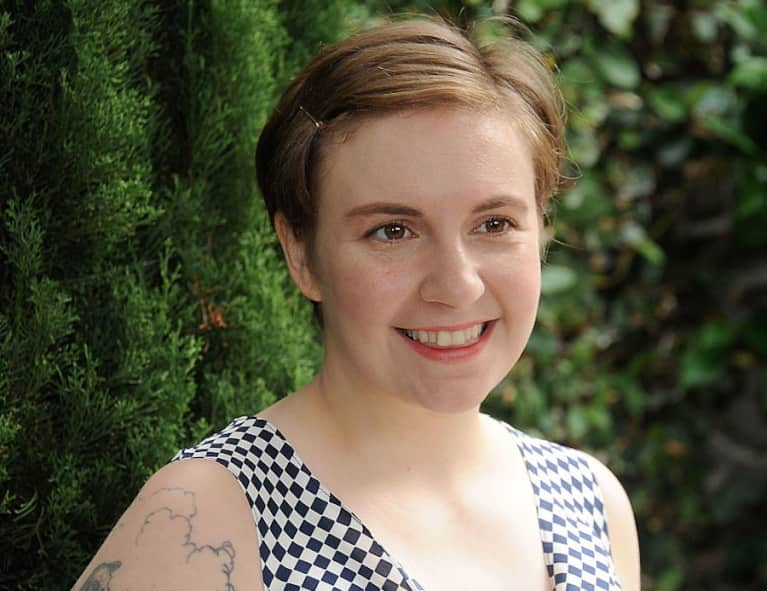 Last April, the actress-writer-producer-director (and probably more) shared how she deals with her anxiety on Instagram:
"Promised myself I would not let exercise be the first thing to go by the wayside when I got busy with Girls Season 5 and here is why: it has helped with my anxiety in ways I never dreamed possible. To those struggling with anxiety, OCD, depression: I know it's mad annoying when people tell you to exercise, and it took me about 16 medicated years to listen. I'm glad I did. It ain't about the ass, it's about the brain. Thank you @tracyandersonmethod for showing me the light (and @bandierfit is where I bought my Florida mom inspired workout look.) #notsponsored #stillmedicated"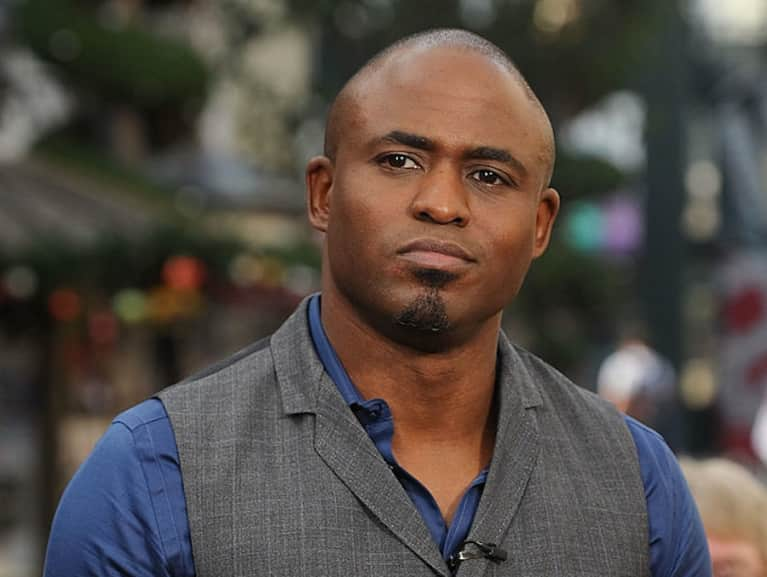 In an interview with Entertainment Tonight in November 2014, the comedian revealed that he's long kept his depression a secret: "People are like, 'Wayne Brady's always happy!' No I'm not. Because I'm human."
He recalled his turning point on his 42nd birthday: "I was there by myself, in my bedroom and I had a complete breakdown … Just go ahead and imagine for yourself a brother in his underwear, in his room, you got snot … and that birthday was the beginning of, 'OK, I've got to make a change.'"
Then, he spoke to People the following January Brady about the difficulty men have with opening up about mood disorders in a patriarchal culture that demands they hide their feelings.
"We feel any of the negative emotions or that dark cloud settle on you, and you feel like you need to cry out or speak to someone about it, and, 'Nope, I'm not gonna do that, because I'm a man.'
"What kind of man would I sound like if I told somebody, 'Hey, I am so sad. I'm cripplingly sad. I can't get out of bed. I just feel empty. Help me.' I'd be [seen as] some sissy. I'd be soft. That's what you're taught. That's how you were programmed."