Why Healthy Food Staple Sweetgreen Is Banning Sriracha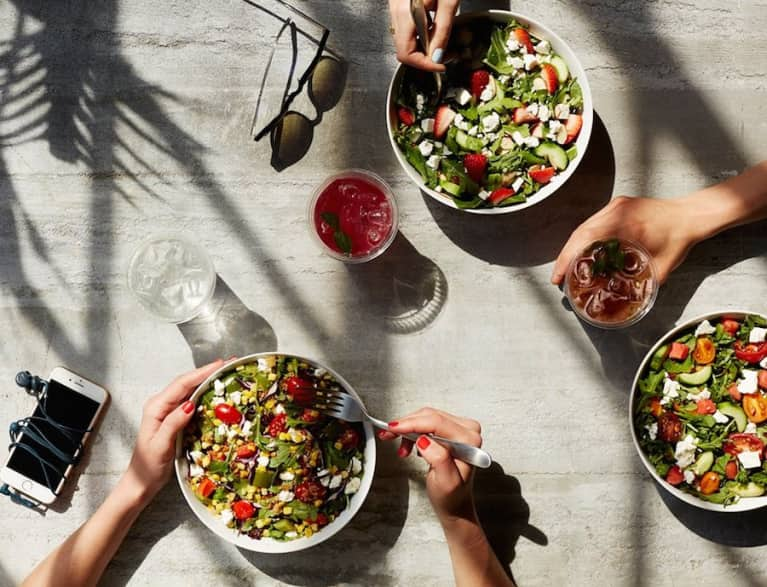 DC-based salad chain sweetgreen is doing the unimaginable—at least as far as marketing trends go. They're getting rid of Sriracha and bacon, two of the staple ingredients food brands use to seduce the salivary glands of millennials (see: Wendy's Spicy Sriracha Chicken and Bacon Sriracha Fries).
This is all a part of their newly launched Make America Healthy Again campaign, which is, according to a press release, "designed to spark a dialogue around the food system and its relationship to our country's health crisis." In keeping with the seasons, sweetgreen changes their menu five times a year, but this time, they went a step further by making changes to their core menu.

Apparently, sweetgreen is confident enough in their ingredients that they don't need to be masked by flavor dominators like hot sauce and crispy strips of pork belly. They also must be pretty certain that millennials value fresh, organic produce that nourishes the body over trendy ingredients that only satisfy the tastebuds.
Okay, we get why they're nixing bacon, as undeniably tasty as it is: 68 percent of bacon's calories come from fat, almost half of which is saturated, and one ounce of bacon contains 30 milligrams of cholesterol. Plus, WHO lists processed meats including bacon as "carcinogenic to humans."
"Simply put, you can't be a healthy food business and serve bacon," said sweetgreen.
But why, oh why, Sriracha? Take my eyes, but not my Sriracha!
According to the company, "The second ingredient in sriracha is sugar, so we removed it from our recipes, replacing it with the natural, sugar-free heat of dried chiles."
Got it. Sriracha is sugary. And sugar is bad for you. Doctors have even gone so far as to compare its addictive abilities to cocaine. We even have a course on how to quit the stuff. Surely, a little squirt of the sauce can't do much harm, but sweetgreen doesn't want any blood on their hands.
But sweetgreen isn't just eliminating things from its core menu—they're adding portobello mushrooms and sustainably farmed steelhead (aka rainbow trout). The new "Hello Portobello" and "OMG Omega" bowls are apparently "more nutritious and more compelling" than the dishes they're replacing, the "Avocobbo" and the "Wild Child."
The move signals the company's new "holistic" approach to health. Apart from connecting real people with real food, they're creating a variety of experiences, including run clubs, yoga classes, and meditation sessions, intended to "empower people to make better decisions for their health, however they define it."
So, if a strong squeeze of Sriracha fits under your definition of "healthy," then go for it, but you're gonna have to BYO to sweetgreen. (But, really, who puts it on salad anyway?)