6 Things To Consider Before Working With A Holistic Nutritionist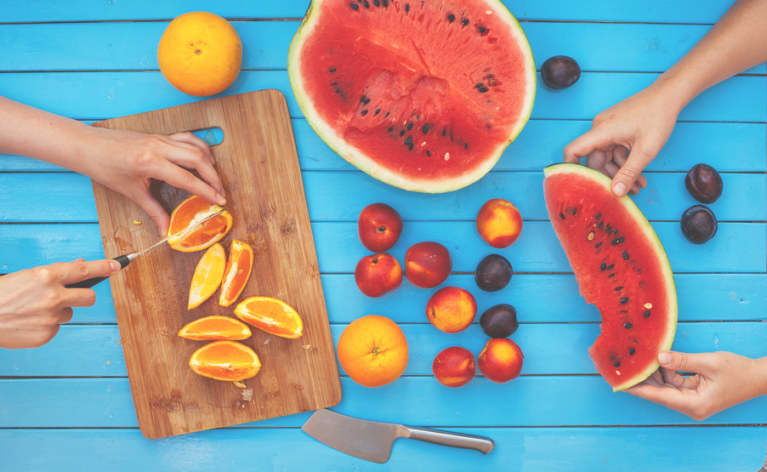 Choosing to seek the advice of a professional to assist you in improving your health is a big decision and one that requires careful consideration.
Generally, by the time people have decided to see a functional doctor, clinical nutritionist, or any other alternative health practitioner, they've been struggling with a health issue for some time and not getting the answers they need to change their circumstances in any significant way.
As a clinical nutritionist in practice for three years now, I have learned as much from my clients as they have learned from me. While my clients learn how to manage their health condition, my area of learning has centered on the principles of client compliance and successful outcomes.
Here are six things to consider when choosing to work with a clinical nutritionist to ensure your greatest potential for success:
1. Choose a practitioner that resonates with you.
Before you make your decision about whom you will work with, do some research. Visit the practitioner's website and read about their practice, approach, and philosophy.
Check the services they offer, and determine if there's a good fit for you in terms of the type of services and the fees involved. Take advantage of any offer of a complimentary consult, and speak with the practitioner about your health concerns and how they can work with you to address and resolve those.
If possible, attend classes or lectures offered by practitioners or read their books. In other words, familiarize yourself with the person you're considering working with to ensure that their approach resonates with you.
Clinical nutritionists spend a lot of time outside of the office visiting with clients, reviewing health histories, reviewing blood work and other lab results, assessing client goals and concerns, and creating individualized protocols for clients.
If further testing is required, the nutritionist may order tests or provide you with a list of tests to take to your family doctor and ask that they order them.
When all of this data is reviewed, a plan is created. Typically the plan involves a food component, a lifestyle component, and a nutraceutical or supplement component. The protocol is also constructed chronologically so that issues are addressed in a specific order.
What's important for you, the client, is to understand that following the plan is what will help you achieve the best possible outcome.
During your appointment and afterward, as you begin to implement the strategies offered by your nutritionist, communicate.
Share your thoughts, concerns, and questions. Ask for clarification when you need to and discuss your progress. If an unexpected symptom arises, tell your nutritionist.
If you've had a faster response than expected and are noticing many improvements to your health, share that, too. This will help you increase your understanding of your health and the protocol you're following, and it will help the practitioner steer your program in a way that provides the greatest benefit to you.
We live in a society where most things are instant. We've become accustomed to instant access to almost anything. A strong, healthy, and balanced body is not one of those things.
Healing takes time. The body operates on its own schedule and we must be patient and kind to ourselves while the body engages in the healing process. Expect to feel better and resolve your health issues, but do not place a timeline on it.
You may be pleasantly surprised when your body responds quickly and you begin feeling great almost immediately, but don't be discouraged if your progress is slower than you had hoped. It will happen; just give yourself time.
5. Alternative practitioners have a holistic approach.
Understand that alternative health practitioners including functional doctors, clinical nutritionists, and naturopaths generally take a holistic approach. That means that they look at the whole person, not only the symptoms they are presenting with.
Lifestyle practices including sleep, occupation, relationships, exercise, exposure to toxins, and stress levels are all taken into consideration to foster a change that will lead to optimal health.
Making a singularly focused change will likely not provide sustainable wellness over time. In other words, it's rarely about changing just one thing such as the diet or exercise, for example, but rather it's multifaceted and includes multiple areas of one's life.
A good practitioner will provide you with the blueprint for making these changes slowly and sustainably over time in a way that you are comfortable with.
6. Understand that you're making an investment in your health.
Once you've made the decision to seek the guidance of a health practitioner and have chosen to take control of your health, you're well on your way to creating positive change.
Throughout the process, keep in mind that you are making an investment in yourself and your health. This journey will take time and money. You will likely have to change or modify what you eat, include supplements in your daily routine, and maybe buy other tools that will contribute to your health.
You will also be asked to spend time preparing food and engaging in self-care practices such as exercise and meditation. All of these things will result in positive changes over time and a healthier, more vibrant you.