Yes, Breast Milk Jewelry Is Now A Thing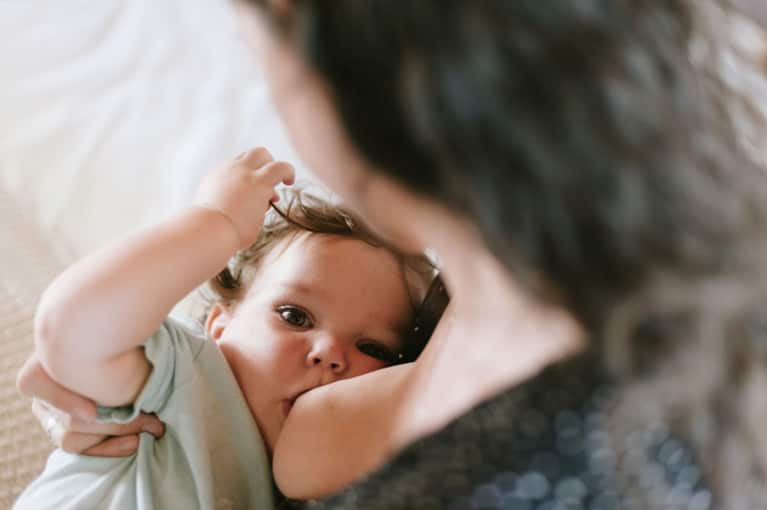 Breastfeeding is a hot topic issue these days—since mothers are either shamed for doing it in public or for not doing it at all. They can't win. But with more and more women bringing awareness to the issue—by posting breastfeeding selfies and photos of breast milk itself and getting real about the not-so-glam aspects of it, like gnawed-on nipples and babies who just won't latch on—they're starting to win.
But now, we've officially hit peak breast milk. According to the New York Post, it's being made into jewelry. So you can commemorate the (literal) closest moments you had with your baby by hanging preserved breast milk around your neck.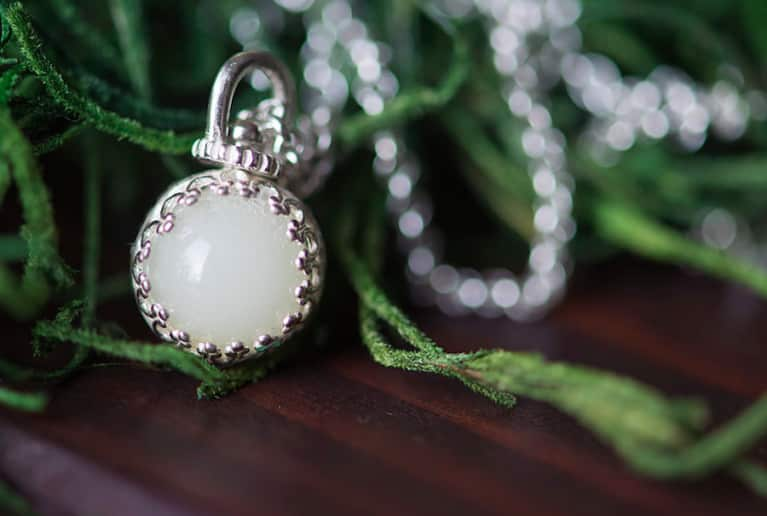 The mastermind behind the mammary memorabilia is Ann Marie Sharoupim, a New Jersey pharmacist and mother of two. On her website, Mamma's Liquid Love, she describes the process: "I take the mother's own milk (surrogate, milk donor) and preserve it in resin. The breast milk is no longer in liquid form when the jewelry is complete."
Et voilà! You've got yourself a pearl necklace, bracelet, or ring! Well, not really, but almost.
Believe it or not, Sharoupim is only one of an estimated dozen women around the world selling these milky baubles—and the demand ­­is growing. Her business has been picking up steam with each passing month, and the trend is catching on among the placenta-eating, home-birth-favoring crowd.
One mom tried to DIY her own breast milk jewelry using a recipe she found on Pinterest—which resulted something not exactly elegant. Her milk "spoiled, smelled weird, and turned orange," which sounds like the last thing you'd want to adorn your body with.
Maybe this unique art should be left to the pros—or, you know, you could just frame one of your #brelfies for your nightstand instead.