5 Ways To Prevent Your House From Being An Energy-Suck This Summer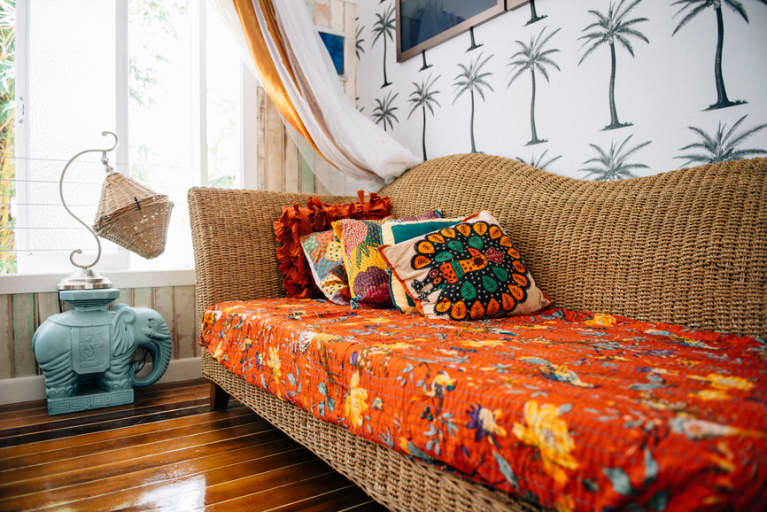 As summer quickly approaches, so does the prospect of sunshine, beaches, and outdoor time. But these warm-weather months also signal something a little less glamorous—a sky-high energy bill in your home or apartment.
In 2014, the U.S. Energy Information Administration reported that the average annual electricity consumption for bill-paying Americans was 10,932 kilowatt hours (kWh) a year, or 911 kWh a month. That adds up to an average utility bill of $110 per person. Unsurprisingly, this number spikes during summer months, and the average New York City bill is $168 in August compared to $90 in April.
And high energy consumption hurts more than just our wallets—it puts the planet at risk by increasing greenhouse gas emissions and depleting fossil fuel supplies.
Here are five easy ways you can cut down on your energy use to save money and help the environment this season:
1. Adjust your thermostat a notch.
Adjusting your heating or cooling by just 1 degree can free up some serious cash. Last year, Americans who did so saved an average of 5 percent on their bills. To put that in context, the average New Yorker spends $118 a month on air conditioning. They could cut the price down to $112 a month for a savings of $72 a year if they just pop the thermostat up a notch.
The human body can handle higher temperatures during sleep, so it's not necessary to have the AC on full blast overnight. Adjust it a degree or two before bed or shut it off completely and open a window instead.
2. Don't let outside air in.
While you're running your AC this summer, make sure your windows are closed to keep the cool air in and sweltering, muggy heat out. Try to avoid overusing your kitchen and bathroom exhaust fans, too. Much like open windows, these fans make the AC work extra hard to maintain a room's temperature.
3. Make sure your AC is clean.
Dust and debris clogs in your AC's air filter can keep it from running optimally. Make sure to clean your filter at least once a month by washing it in cold water and letting it air dry before putting it back into the AC unit. In doing so, you'll save energy and ensure that the air in your home is free of harmful dust and toxins.
4. Consider a smart thermostat.
Technology has become an all-encompassing part of our lives, so why not use these advancements to your advantage? Connected products like the Nest Learning Thermostat can learn your preferences to create a customized heating and cooling schedule for your home. To date, the Nest Thermostat has saved 7.5 billion kWh of energy, or enough to power the lights of every home in New York City for two years.
Spending more time outdoors with family and friends is a surefire way to use less air conditioning this summer. Instead of taking a car or taxi, take a walk or hop on a bike to get to your destination. Enjoy the summer weather by playing a game of basketball or lying out in the sun.
Whether it's cleaning your air filter, switching to a smart thermostat device, or just getting outside, there are plenty of simple and efficient ways that you can do your part to use less energy this season.