Why Putting Our Lives On Hold To Travel In A 24-Foot RV Was The Best Decision Ever
I've just returned home after 365 days of living on the road.
Last spring, my boyfriend Victor and I put our lives in New York City on hold to travel the country in a 24-foot RV named Honeybear, painting "Greetings From" murals in towns we passed through along the way.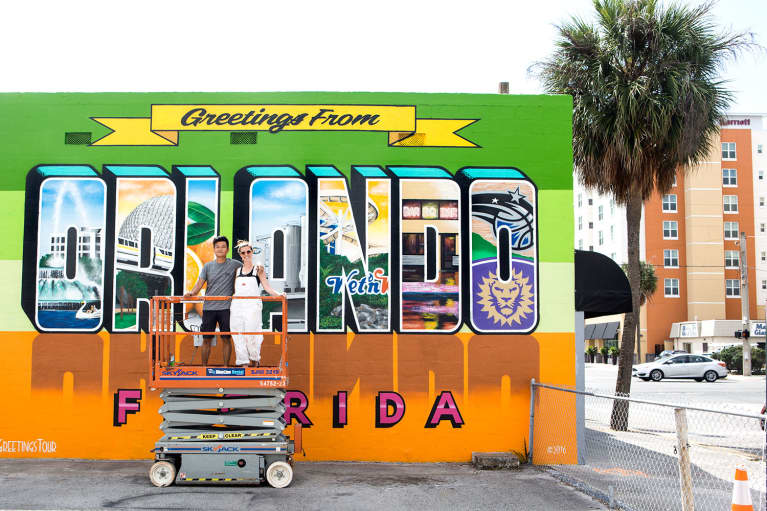 Once Victor and I met at a photo shoot in NYC, we immediately started traveling together, whether it was a short day trip to the coast or a midwinter plane ride to Aruba. We'd return to our 9-to-5 lives after each escape—me to my work as a fashion photographer and he to his job running a creative industry. But then a West Coast road trip opened our eyes to a new way of living and showed us the potential of living and working on the road.
We immediately felt the need to create something together and leave it behind for others to enjoy after we were gone.
We spent the next six months planning our grand tour and painting a few murals locally to get the momentum going. We purchased an RV and packed it with the necessities, leaving most of our belongings in boxes we'd return to after a year. We said our goodbyes and hit the road in April 2015—first north then west.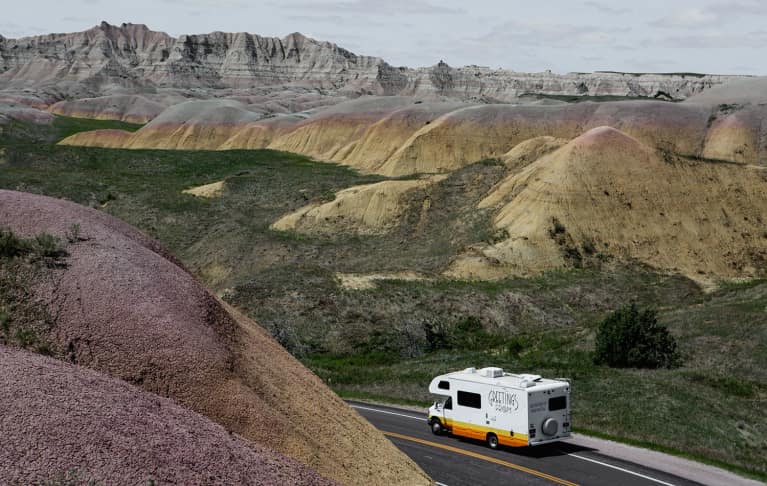 It took us a few weeks to get adjusted to RV living. We quickly realized that we, like so many others in our generation, had been taking water, electricity, and Wi-Fi for granted. But life of the road soon allowed us to become more self-sufficient, conscious of what it is we need to survive, and dedicated to our art.
The Greetings Tour represented a merging of our interests and backgrounds as muralist and photographer. I'd photograph content that Victor could turn into a sketch we'd eventually spend about a week turning into a mural. Before we'd get started painting, we'd spend some time in every city getting a feel for it and gathering input from the locals.
After every nonstop workweek, the best part was always seeing different people coming out to celebrate their cities together.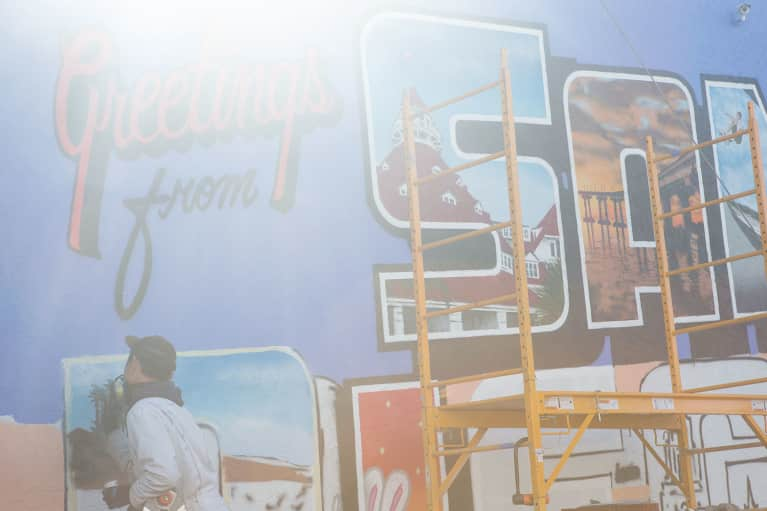 First up was Chicago, where we painted historic Logan Square and celebrated the finished product alongside friends and locals. Continuing west, we painted in downtown Seattle and spent June in the Pacific Northwest before putting Honeybear on a ferry to Vancouver. Coming back into the states, we moved east toward the Rockies and "Greetings from Denver" was born.
Next up, we did two murals in my home state of Ohio. It didn't take long for us to head west again—this time via Route 66 to Santa Monica. To make the murals spread out geographically throughout the states, we painted in San Diego and Orlando next. Wrapping up the end of the tour, we celebrated in the Florida Keys and then went back up the East Coast all the way home to New York City.
I'll always remember stopping back in Chicago and watching as crowds of people stood to have their photo taken in front of that very first mural.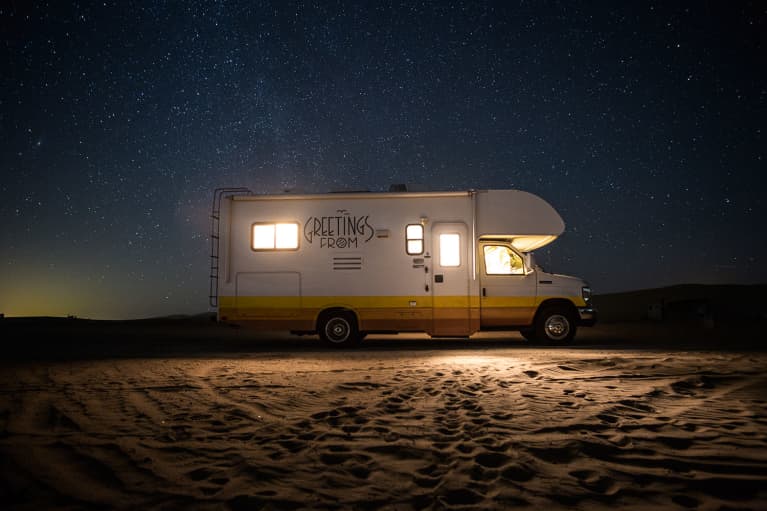 Though we're home now, we know that our tour is not yet complete. Victor and I are going to spend a few months here before another year painting the country.
This past year has taught us how much we don't need. Since being back in New York, we've gotten rid of most of the belongings we had boxed up, and we can't wait to get back on the road again. It's a great way to see the country at a leisurely pace, coming and going as we please.
Landscapes change all around us, but we remain home everywhere we go.