Thinx's New Ad Reminds Us That Men Can Menstruate, Too
Women aren't the only ones who get their period—transgender men do, too.
When Thinx, a line of underwear designed to absorb menstrual blood, launched in 2014 with the slogan "Underwear for women with periods," it received a ton of backlash. The MTA rejected their ads, which included cracked eggs and grapefruits, not-so-subtle allusions to the female anatomy, for being too suggestive. (Though, after the controversy received major media coverage, the ads were put up.)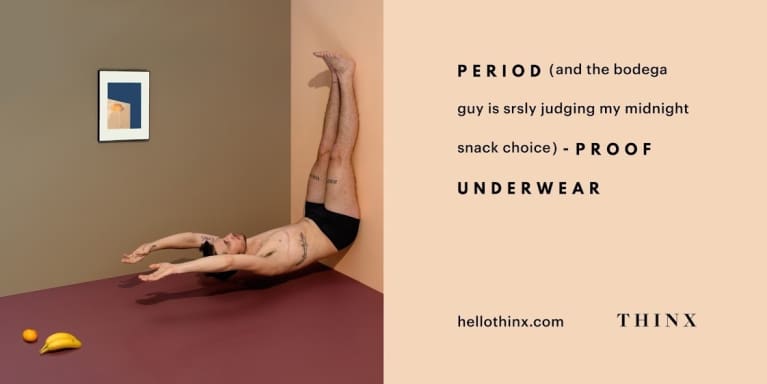 But the company also got some flak from people online who said, by only targeting women, it wasn't being inclusive enough.
So, Thinx has since started selling boyshort period underwear for trans men and genderqueer costumers and rebranded with the tagline "Underwear for people with periods."
And this week, to further emphasize their inclusivity, the brand launched a new ad campaign featuring the trans male model, Sawyer DeVuyst, wearing period underwear. The ads are prominently displayed at the Union Square subway stop in Manhattan.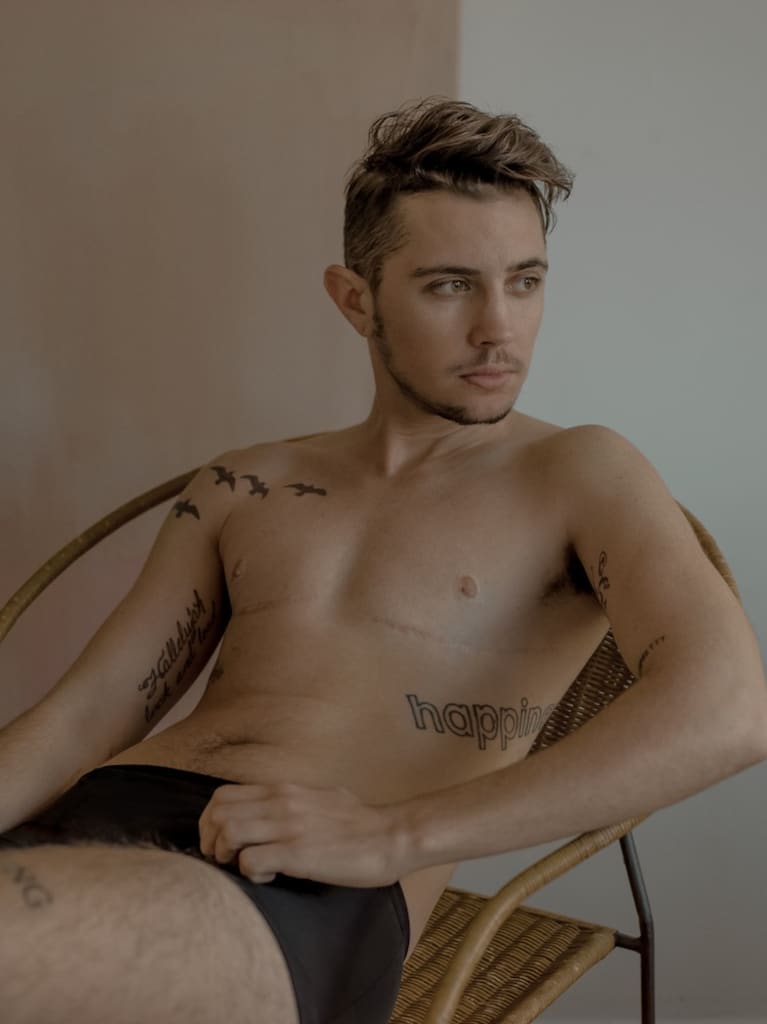 "We're hoping this is another step in normalizing periods in the public sphere," Thinx CEO Miki Agrawal told Bustle. "Just as with any of our other campaigns, it's going to be a little jarring to have it plastered all over somewhere as bustling as Union Square, but that's what it takes to break taboos."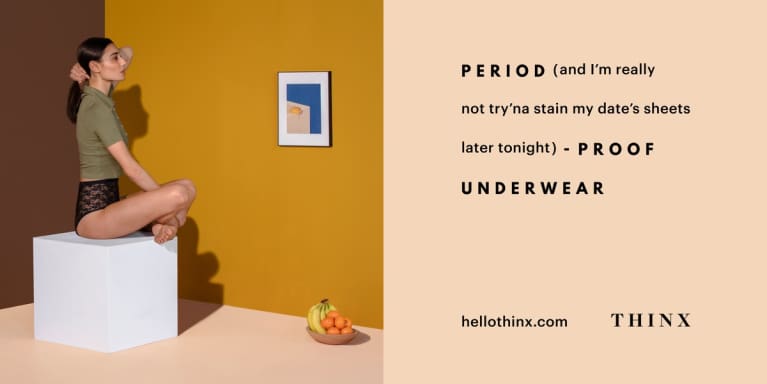 But this isn't the first time the company is working with DeVuyst. Back in November, when Thinx launched its gender-neutral boyshorts, it published a video interview with DeVuyst in which the 30-year-old explained that he continued to get his period for about five years between the time he came out as trans and started taking hormones.
He said he would wear multiple pairs of underwear under boxers to make sure he didn't leak anywhere and always worried about other men hearing the rustle of a tampon wrapper in the bathroom.
"Society has expectations of what a man is and what a woman is," he said. "If you're not those two things no one knows what to do with you."
But Thinx, fortunately, knew exactly what to do with him: put him in period undies, blow up his image, and plaster him all over a subway station. Because he deserves to be seen and embraced by society.
"It's a very real and inclusive portrayal of periods as we experience them," said Agrawal. "We thought it was high-time that people see a menstruating trans man 10 feet tall in the subway."
Hear, hear!