Todd McCullough On Morning Swims, Candlelit Meditation, BBQs, And #Wellth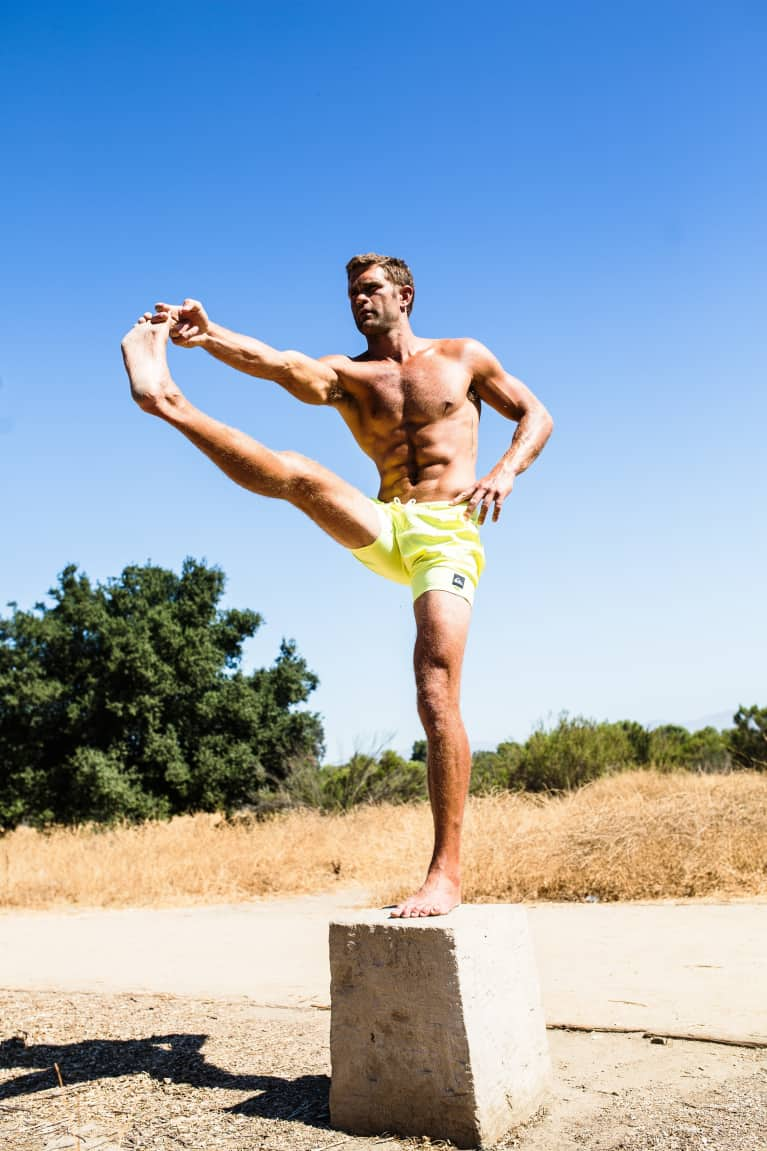 Our editors have independently chosen the products listed on this page. If you purchase something mentioned in this article, we may
earn a small commission
.
I've spent the past year thinking a lot about "wellth"—the idea that success is found in a lifestyle devoted to mental, physical, and emotional health. (I even wrote a book about it.) In this new series, we're celebrating visionaries who embody what it means to be wellthy.
Todd McCullough (or TMAC, to his friends) is the founder of TMAC FITNESS in Santa Monica, California and instructor of the mindbodygreen course 20 Minutes to Strong, Healthy, and Fit: A 7-Day Personal Training Program. He's also a former starting linebacker for the Florida Gators, a surfer, a yogi, a personal trainer, and a great friend to mbg. In everything he does, TMAC strives to create a culture that is conscious of the body and the world in which we live. Here, he shares some of they key components of his healthy lifestyle.
mbg: What's your favorite fruit?
TM: Watermelon and mango. That's like asking a trainer which exercise he likes better, the squat or deadlift! They are both f*cking great!
What's your favorite healthy place to eat?
Marmalade in Santa Monica. Treat me to an Marmalade omelette and a cup of coffee and we will get along just fine.
What's your favorite way to escape and get some nature?
Surf at sunrise is about as close to God as you can get. And by surf, I mean I sit my ass on the board. I am awful at surfing.
Favorite way to break a sweat?
Again this is like question number one! Right now I would say a HIIT workout at the beach followed by an ocean dip.
What's your favorite holistic treatment?
Does "Netflix and Chill" count? Ummm. If not, a good deep tissue massage usually does the trick.
How do you de-stress/practice self-care?
For me it's all about how I start and end my day that keeps me balanced. I need to sweat first thing. It can be yoga, gym, ocean swim, or one of my TMAC 20-minute workouts, just depends on the day. A morning sweat is ingrained in me at this point, but my evening routine could be more consistent. Usually it is one of the following: foam rolling/stretching, candlelit meditation, or reading a book. I make a conscious effort to make sure the last thing I see before bed is not an electronic.
What does wellth mean to you?
Doing great work that contributes to society and squeezing in as many BBQs with friends and family I can until my time here is up.
Do you have any advice for someone who's looking to build a life that they love and follow their passion?
I think it's important that people find their own way and to take advice lightly, but this is what has worked for me: Align your Passion with your Purpose. Then give it to the People.