Light Watkins On Kale Salads, Following Your Heart, His Favorite Cardio, And #Wellth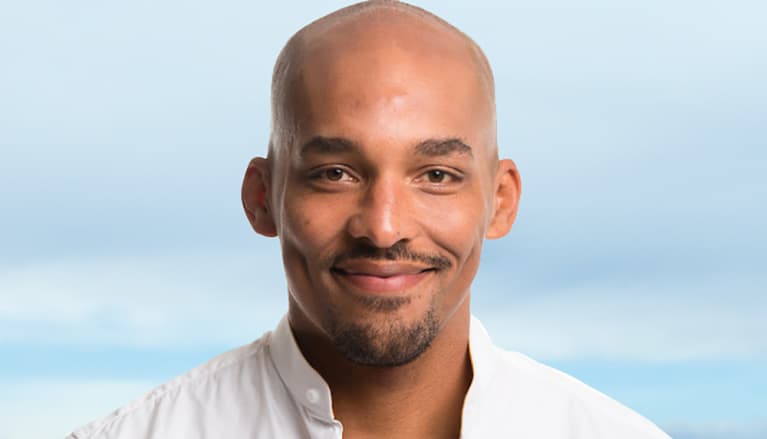 Our editors have independently chosen the products listed on this page. If you purchase something mentioned in this article, we may
earn a small commission
.
I've spent the past year thinking a lot about "wellth"—the idea that success is found in a lifestyle devoted to mental, physical, and emotional health. (I even wrote a book about it.) In this new series, we're celebrating visionaries who embody what it means to be wellthy.
Light Watkins is a Santa Monica–based meditation teacher, author, TEDx speaker, and great friend to mbg. He's also a devoted meditation practitioner of 15 years. Here, he shares some of they key components of his healthy lifestyle.
mbg: What's your favorite fruit?
What's your favorite healthy place to eat?
Bulletproof Cafe in Santa Monica.
What's your favorite way to escape and get some nature?
Go for a hike in Malibu or the Palisades.
What's your favorite way to break a sweat?
I do HIIT (high-intensity interval training) cardio. Mostly sprints.
What's your favorite holistic treatment?
How do you de-stress/practice self-care?
Meditate, of course, twice a day.
What does wellth mean to you?
It's a state of balance between work, family, play, and health.
Do you have any advice for someone who's looking to build a life that they love and follow their passion?
Follow your heart. It will make you live a bold life. You can never go wrong by following your heart.