6 Tips to Deconstruct Winter & Reconstruct a Slammin' Summer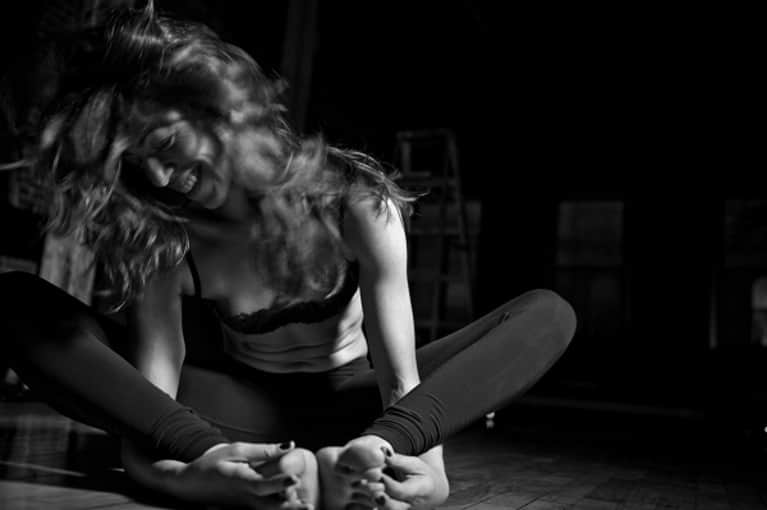 Shorts and tanks billowing in a warm breeze. Work commutes without a jacket and evening outfits without a sweater. Long outdoor brunches and perfect sidewalk cafe cocktails. Fruits and vegetables that actually taste like something. Ice Coffee in the morning followed by your favorite scoop in the afternoon. And, of course, a glowing tan and the infamous Havaina foot stain. Put them together and you have Mother Nature's perfect gift -- summer.
Summer is an unbelievable time for both your body and your mind, a time when you are meant to flourish and radiate from the inside, out, and the outside, in. But with the weather as unconventional as it has been this year, and day-to-day life as chaotic as it tends to be, you probably need to take a few steps to make sure you are ready for a Slammin'Summer, and I.AM.YOU. is here to help.
YOGA:
Deconstruct: Winter is all about holding energy in, in order protect your body from the cold and harshness outside. But come summer this energy has become quite stale. In order for you to feel radiant, energetic, and healthy, you need to deconstruct this energy and cleanse it from your system. To do so, start your day with pranayama. Do one long round of Khapalabhati* and one round of Uddiyana Bandha** each morning.
Reconstruct: We all want to look fabulous on the beach and strutting down the street, especially in the season's skimpiest items. In order to reconstruct your Slammin' Summer body,consistently work on strength, flexibility, and cardiovascular flow.  To do so, do 5-8 Sun Salutes***, or Surya Namaskar A, every day. Best time is in the morning, or if not, after work.
NOURISHMENT:
Deconstruct: As mentioned, your body goes to great lengths during the winter to insulate itself from the outside elements, creating thicker layers of fat around your organs and muscles, and cleansing itself in a less efficient manner. In order to deconstruct the winter effects on your insides, have a glass of warm water with lemon 1-3 times a week. Squeeze half a lemon into the warm water and drink  first thing in the morning, 30 minutes before ingesting anything else.
Reconstruct: Glowing, moist, fresh skin and hair are going to require some reconstruction after the harshness of winter and throughout the heat of summer. Try adding healthy fats to your diet 2-3 times a day. The best and most convenient options are olive oil with everything, especially your veggies, half an avocado as a snack or as part of a meal, almonds, and salmon.  You can source all of the aforementioned no matter where you are, and no matter what your schedule looks like.
MUSIC:
Deconstruct: We are six months into the year, a year that I am willing to bet has been extremely busy and far from continual bliss. It is a fact of today's life. Everything you have done, seen, read, said, has filled your mind and body in a tangible and intangible way.  Start to deconstruct all the buildup with five minutes of silence a day. Sit at home or on a park bench alone, without your gadgets, close your eyes, and breath. You can start with just one minute, and build up day by day, but no matter the length, try to hear the music inside of you.
Reconstruct: Whether you are driving with all the windows rolled down or skipping up a sidewalk, summer music tracks are an absolute necessity. Try reconstructing your dreary winter playlist with "All Shook Up'" by Elvis, "Let's Dance" by Bowie, "The Joker" by Steve Miller Band, "Summertime" by Jazzy Jeff & Fresh Prince, "Heatwave" by Martha and the Vandellas, "Master Blaster" by Stevie Wonder, "R.E.S.P.E.C.T.," by RLP featuring Barbrara Tucker. And last but certainly not least,  "Surfin' Safari," by the Beach Boys.
--------
*Khaphalabati: Inhale to a comfortable level through your nose, and begin short, sharp exhales through your nose, somewhere between sneezing and blowing your nose. Continue for up to 108 pumps, or exhales, or a full minute.
 **Uddiyana Bandha: Inhale through your nose as you stand up tall. Exhale out of your mouth and fold forward placing your hands just above your knees. Without inhaling close your lips, straighten your elbows, and feel your abdominal wall and organs push up and back towards your back. Retain as long as possible, and exit via inhaling through your nose and standing up straight.
 ***Surya Namaskar A: Stand tall, feet touching and your hands at your heart. As you inhale take your arms up towards the sky, hands touching. Exhale and fold forward bringing your forehead towards your shins.  Inhale and  look forward and lengthen your spine.Exhale step or jump to a chatarunga or plank pose. Inhale find Up Dog, Straightening your elbows, coming to the top of your feet, and arching back. Exhale into Down Dog, elbows and legs straight, neck relaxed, and legs engaged. Breathe here for 5 breaths. Inhale after five breaths and step or jump your feet in between your hands and look forward. Exhale bring your forehead towards your shins again. Inhale come to stand tall, reaching your arms overhead. Exhale bring your hands to your heart. Repeat 5 -8 times.