11 Things You Need To Know Today (May 20)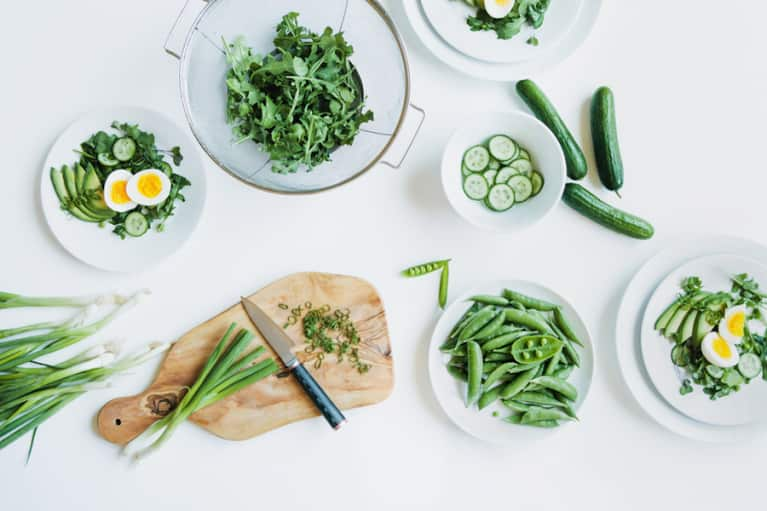 1. The evolution of the American diet is fascinating.
An analysis of our eating habits since 1970 reveals certain interesting shifts, like a spike in dark green vegetables in the early aughts, a steep decline in whole milk consumption since the '70s, and chicken steadily climbing the charts. (Flowing Data)
2. California is emerging victoriously from the drought.
The Golden State has suspended its mandatory statewide 25 percent reduction in urban water use due to a relatively wet winter and savings in urban water use. Under the new rules, communities will set their own conservation standards. What a comeback. (NYT)
3. Need another reason to exercise? It could lower your risk of cancer.
You already know there are many health benefits to keeping active. Now, a major new study finds another big one: Exercise can greatly reduce the risk of developing more than a dozen different types of cancer—even among people who are overweight. While the researchers aren't entirely sure why physical activity has this protective effect, they suspect it's because of changes in hormones, inflammation, and energy balance in exercisers. (NYT)
4. Target gets deeper into natural skin care.
Fig + Yarrow founder Brandi Monique designed five products exclusively for Target, including a clay mask, a serum, and a complexion water (with two other products yet to be announced). The collab hits stores in July. Target: Make your logo green already. (Brit & Co.)
5. It's becoming more clear that our gut affects our mood.
More and more research into the "gut-brain axis" is showing how our microbiomes, the trillions of microorganisms in the gut, play a role in mental health and mood. Still, some experts say that many claims about the microbiome and how it affects our health are still far ahead of the science. (FiveThirtyEight)
6. NYU professor said, "Women don't belong in science."
Department chair and microbiologist Claudio Basilico also told then-assistant professor OraLee Branch that he wouldn't intervene in a grant issue on her behalf because he "did not want to come between 'cat fighting women.'" She is now bringing a lawsuit against the university for wrongful termination—as she should. (NY Daily News)
7. A common pain drug is linked to birth defects.
Pregabalin, or Lyrica, is a popular medication approved to treat pain from conditions like fibromyalgia and diabetes. It's also sometimes prescribed for seizures and anxiety. But now, a new study shows that women who took the drug during pregnancy had a higher risk of having babies with birth defects. (TIME)
8. Avocado-filled doughnuts are a thing, and we're pretty excited about it.
Maybe it was only a matter of time before doughnuts went savory, but we didn't see this one coming. New York City doughnut maker Mark Isreal of Doughnut Plant is now selling savory rectangular "doughpods" made with sesame dough, fried in olive oil, and filled with avocado. Watch out, avocado toast. (NYT)
9. How is your office affecting your health?
Science shows that the design of our surroundings strongly influences our health behaviors—and bad design contributes to America's obesity crisis. So, a new rating from the CDC called Fitwel measures things like access to public transportation and how easy it is for employees to take the stairs—and then suggests how to make your office healthier. (Fast CoExist)
10. The original Paleo diet might have actually been what killed off the Neanderthals.
A new theory suggests that the meat-heavy diet of our ancestors wasn't doing them any favors. Because Neanderthals lived in colder climates, they relied predominantly on animals for food. This way of eating is thought to be the cause of their demise, as large amounts of protein are difficult to metabolize and taxing on the liver and kidneys. (Smithsonian)
11. Oklahoma has passed a bill criminalizing abortions.
The bill would make it a felony for doctors to perform abortions—even in the case of rape or incest. Doctors who perform abortions outside of these circumstances would not be able to get or renew a medical license in the state. It now goes to Gov. Mary Fallin's desk and hopefully nowhere else after that. (AP)