6 Tips For Traveling The World — Even When You're Totally Broke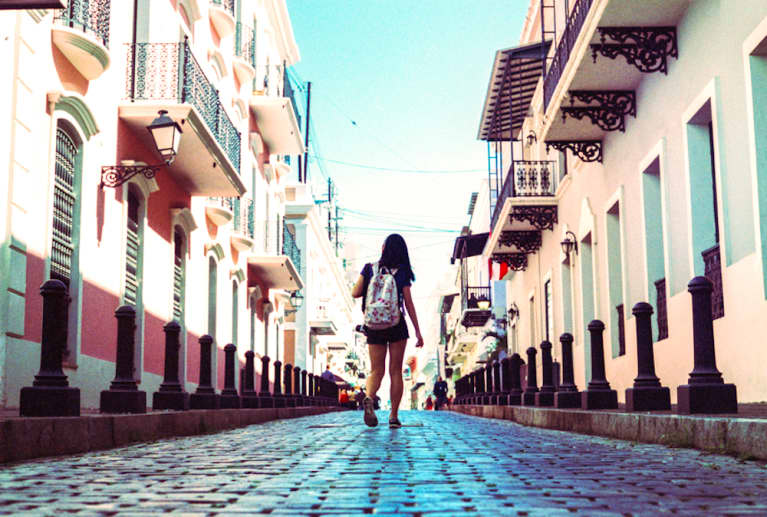 I slung my first travel backpack over my shoulder the summer of 2003. That backpack later became a suitcase that has gotten smaller and smaller with each passing year. I still travel every couple of months as an entrepreneur but not because I am independently wealthy—quite the opposite.
My wanderlust encouraged me to be creative, and I've developed a roster of tips that lets me travel on the super-cheap. I've learned that anyone with a true travel addiction will find a way to make it happen, no matter what our finances look like.
Here are some of my best tricks to help you see the world this summer, even if you think your budget won't stretch an inch further:
1. Make your credit cards work for you.
You spend money on things like groceries and electric bills, no matter what. Start using a credit card that gives you points for flights or money back, so you can put those resources toward a big trip. Look at your everyday expenses as a way to grow your vacation opportunities.
You need to be flexible about the location and the time of year you'll travel if you want to travel on a budget. Your travel bucket list probably has a lot of places on it anyway. Get flight alerts so you can track the best deals for the locations you're interested in.
There are almost too many choices for cheap airfare, especially if you can travel at the last minute. It makes no sense to pay top dollar.
3. Work, work, work, work, work.
Whether you teach English or Pilates or install Ikea furniture like a boss, someone is probably willing to pay for it. Your country is not the only place for energy exchanges. Email a hostel or boarding house that has accommodation and let them know that not hiring you might be one of the greatest regrets of their life.
Alternatively, when you arrive in a country, let a bed and breakfast know that you would love to proofread their website in exchange for a free night.
4. Stay cheap without sleeping rough.
There are tons of ways to save money even if you're not up for the hostel experience. Airbnb often has central accommodations for a fraction of a hotel's price. Many websites offer "secret hotel" deals. This basically means you can book a five-star hotel at a fraction of the price, as long as you don't mind finding out where you'll be staying until after you've put your credit card down.
For even cheaper options, scout out friends of friends who live abroad and wouldn't mind putting you up for a few nights—tell them you'll come equipped with beer and respect for house rules. There's even a website devoted to couchsurfing that'll help you find free accommodations with non-crazy people.
5. Save money on food without sacrificing deliciousness.
You probably don't eat every meal away from home when you aren't on vacation, so why start now? Stock up on muesli and yogurt if you have a fridge, or some bread and preserves if you don't. Five dollars a day might not seem like a lot, but if you want to make summer vacationing a habit, you have to cut corners where you can.
Lunch menus are often the same as dinner menus, but the meals cost a fraction of the price. Consider eating big in the middle of the day. For a fun and frugal cultural experience, try Cookening, a site that will connect you with a local who will cook for you (and a group of other travelers) for a low price.
6. Focus on fun, free activities.
Some summer activities are more expensive, but there are always plentiful free and affordable alternatives. Consider free museum nights, movies in the park, and pay-what-you-can tours. You can even get free rides (which used to be known as hitchhiking) with ride-sharing tool BlaBlaCar. Attend outdoor festivals. Picnic in the park. Summer is a great time, no matter where you happen to be or what you decide to do.
Related reads: