Why My Family Is Taking A One-Way Ticket To A Foreign Land (For The Third Time)
When my husband got laid off from his software sales job earlier this year (don't worry, he hated that job), we decided it was time for our family to make a bold move—a relocation to Costa Rica from our current home in Santa Cruz, California.
The lower cost of living there will allow us to live off my modest writing income, and we'll be able to spend our days surfing, teaching our kids Spanish, and volunteering on conservation projects as a family.
We have one-way tickets and are set to depart this month.
Our Costa Rica voyage will be a sort of "familymoon"—a term that typically refers to a newly married couple who bring children from a previous relationship along on their honeymoon. Even though our case is a bit different, I'm claiming the word for us.
With kids who are growing up at a breakneck rate, we're looking forward to a slower pace of life for a little while. We're excited to enjoy quality time together as a family in a location where our primary activities will revolve around being outdoors.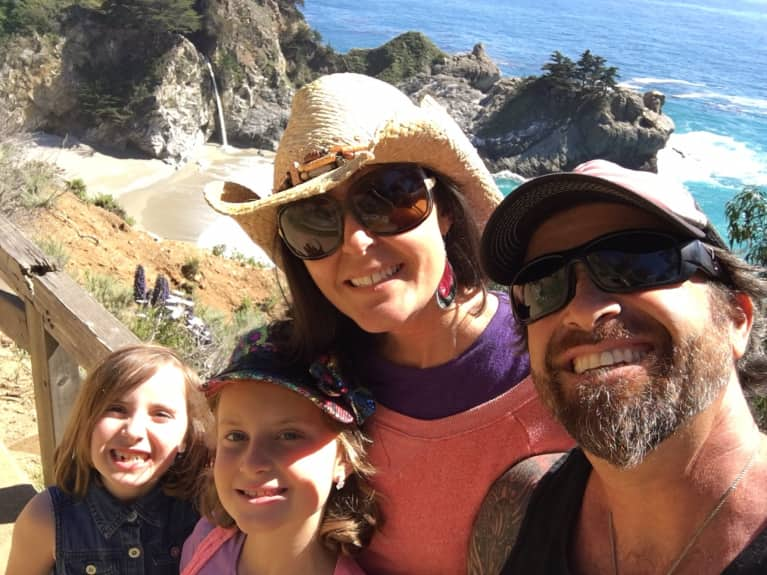 This isn't the first time our family has embarked on such travels. Shortly after we were married in California, my husband and I went to Australia and ended up staying for seven years before returning to Santa Cruz. Our two daughters were born Down Under. Then, in 2013, our family spent nearly a year living in Bali.
These adventures not only give us the opportunity to explore beautiful new places, but they also provide a multicultural perspective that we hope will serve our children well as they grow into compassionate, responsible citizens of the planet. As Mark Twain said, "Travel is fatal to prejudice, bigotry, and narrow-mindedness."
As exotic as it is to be in a foreign country, I really do love the creature comforts of home.
We've been able to make these rather spontaneous moves because we've kept our possessions to a minimum. We rent fully furnished homes so we don't acquire furniture, linens, or even silverware. We lease cars and equipment, or sell them before we set out on the road.
To keep the kids engaged when we're away, we take advantage of the many incredible online learning resources and communities available for their education. We also enroll them in local programs wherever we go, like one in Costa Rica that's designed for families who are just passing through. And we make sure to seek out lots of experiences in nature that they just can't get in California (like volunteering at a sloth sanctuary!).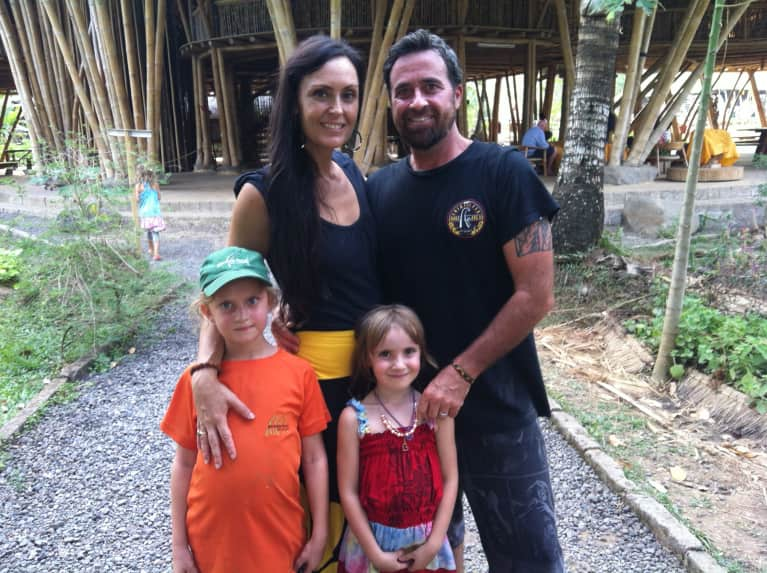 It's actually quite easy to live in other countries once you get over the biggest hurdle of deciding to go. Even if you own a home, you can always rent it out furnished while you're away. It helps to do a big purge of possessions first, so you feel both metaphorically and literally lighter as you embrace life in a new location for a while.
With so many options to work remotely nowadays, it's the sheer amount of possessions most people have that keeps them firmly rooted in one location. Well, that and the other things you can't take with you, like friends and family and a favorite Pilates instructor. And in my case, those are the things that always bring me back.
As much as I love to explore new places—the heightened awareness and spirit of discovery that comes from being a stranger in a strange land—there are many things (and people) I miss about Santa Cruz whenever I'm gone. As exotic as it is to be in a foreign country, I really do love the creature comforts of home. I'm a digital nomad crossed with a homing pigeon.
So, stay tuned. What happens on this familymoon will be just as much of a surprise to me as it will be to you. Will we love it? Will we hate it? Or worse, will some of us love it and want to stay longer while others hate it and want to leave?
Whatever happens, it's not lost on me how incredibly fortunate we are to have this opportunity, and I'll be counting my blessings every day.
Related reads:
If you're thinking that this might be the sort of thing you'd love to do with your family too and want to know some specifics (What do you do about mail? Health insurance? School for the kids?), drop me a line.