How To Know If You Need To Go On An Emotional Diet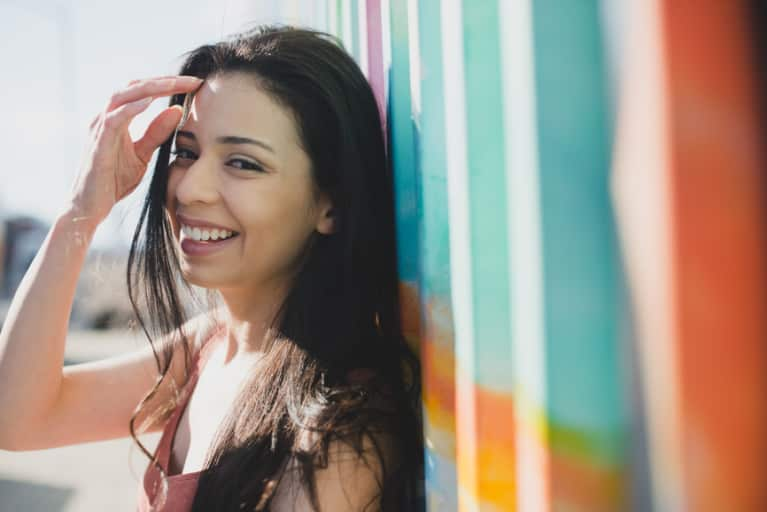 You know junk food when you see it: high in calories, low in nutritional benefit. And if you eat it all the time, you get lethargic, overweight, and can face additional health issues.
Have you ever thought about your emotional diet in similar terms?
My partner and I are clinical psychologists, and we decided to explore the concept that emotions are a different kind of ingredient you feed yourself. Through this process, the idea of psychological nutrition was born.
Most of us have never thought to monitor our consumption of emotions as we might food. As a result, we often end up with a diet so high in negative emotions that there's no room left for the positive ones.
So, how do you stop filling your spirit with unhealthy baggage that'll weigh you down and replace it with uplifting, joyful feelings? Here are five strategies to start:
1. Try to stay away from energy-draining emotions.
They perpetuate a cycle of pessimism and fatigue and close the door to creativity and joy. The main ones to watch out for are guilt, resentment, anger, envy, jealousy, and frustration. Notice when any of these emotions starts to creep in, take a deep breath, and release them.
2. Actively invite positive emotions to replace the negative ones you're rejecting.
Joy, optimism, and love increase your energy and sense of capability. They open up your world, both in terms of your inner self and the doors to opportunity.
3. Track your emotional nutrition intake throughout the day to get a handle on your "diet."
Just as with junk food, a diet of junk emotions (like anger, resentment, and worry) leads to psychological malnourishment. How many junk emotions are you consuming in a day? Track the amount of negative and positive emotions you feel throughout the day over the course of a week to get a sense of how far you are from a healthy emotional diet.
4. Imagine your relationships as food items, and try to determine what their "nutrition facts" label would say.
The same way you examine the packaging of a product for its nutritional content, you should examine your relationships. They may be packaged as nutritious options, but how do they make you feel? If you're drained and depleted after engaging in this dynamic, it may not be a healthy one.
5. Limit your exposure to net negative situations and people, knowing that they'll leave you feeling worse in the long run.
Label your environments and relationships as draining or nourishing, so you'll have a good idea how your decisions to spend your time will affect your well-being. If you're feeling drained, avoid people and situations that you know will contribute to your negative emotional state. Go to your list of nourishing activities and relationships and replenish yourself with those before you try to deal with any other energy-zapping stimuli.
Every second that passes is one less second you have to live the life you want. By taking these small steps toward making your life as fulfilled and joyful as it can be, you'll experience an exponentially more satisfying life than you would if you let negative emotions run your life.
Related reads: