What You Really Need To Know About The Study Linking Folate & Autism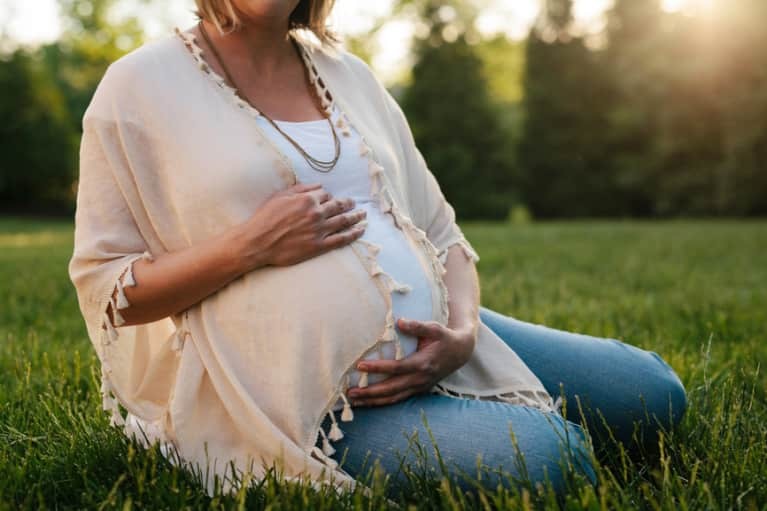 Our editors have independently chosen the products listed on this page. If you purchase something mentioned in this article, we may
earn a small commission
.
All women of childbearing age are encouraged to increase their intake of folate. That's been the case ever since it was discovered that women who had diets low in folate were more likely to have babies with birth defects, including spina bifida, in which a baby's spinal cord doesn't develop properly.
So prenatal vitamins, which have higher levels of folic acid than regular vitamins, are prescribed for women who are pregnant, and they're also recommended for women who are planning on trying to conceive, since birth defects can occur very early in a pregnancy, before a woman even knows she's pregnant. Today, many of the nation's breads and cereals are now fortified with folic acid as well. And often pregnant women will conscientiously increase their intake of fruits and vegetables, which naturally contain folate, along with taking their prenatal vitamin daily.
Twice as many prenatal vitamins are not twice as good.
But new research suggests that women may need to be cautious about how much folic acid they consume. Researchers from the Johns Hopkins School of Public Health presented a study last week that suggests that, in fact, there might be a connection between high levels of folate during a woman's pregnancy and the risk of her child developing autism.
The researchers determined that in women who had very high levels of folate right after giving birth, the risk of their babies being diagnosed with autism doubled. Vitamin B12 was also associated with an increased risk; the children of women with very high vitamin B levels were three times more likely to be diagnosed with autism. And if both levels were very high, their children were almost 18 times more likely to receive an autism spectrum diagnosis.
But don't throw away your bottle of prenatals. Folic acid is protective against neural tube defects. That is well-documented. Plus, researchers don't know why there might be a link between folate/vitamin B and autism. It might be because the women in the study took too many vitamins or supplements. It also might be that some women metabolize them more slowly or simply have a predisposition to absorb more folic acid and/or vitamin B. There's still a lot we don't know about this possible link.
With that in mind, here are some basic recommendations:
Follow your obstetrician's or nurse midwife's advice for folic acid intake. If he or she prescribes a prenatal vitamin, take it as directed.
Don't take more than prescribed. Twice as many prenatal vitamins are not twice as good.
Unless a health care professional tells you to do so, don't take other supplements or vitamins.
Follow your health care team's recommendations for fruit and vegetable intake.