A Carob Tart That Will Make You Forget All About Chocolate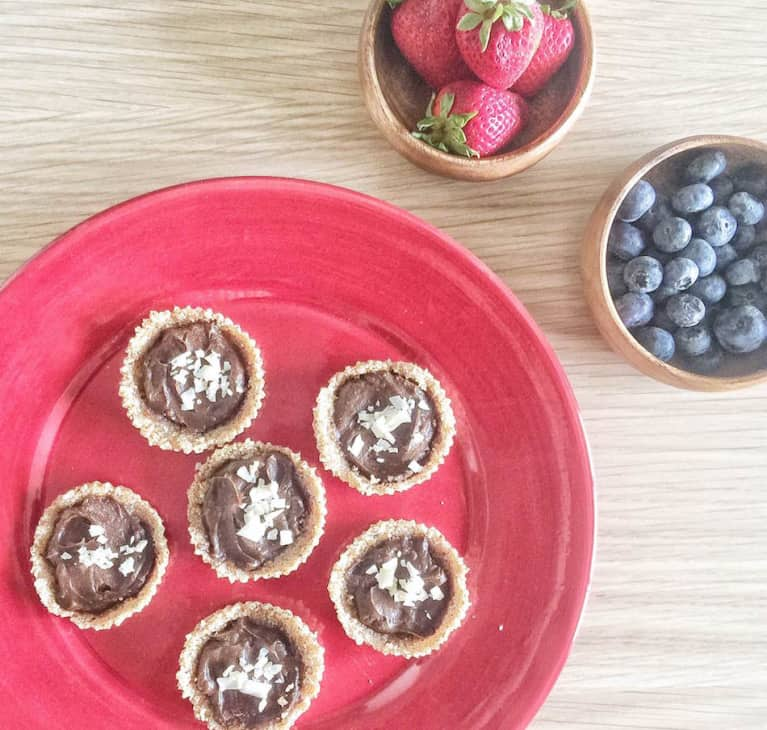 I'm a big chocolate lover. In my opinion, if it has chocolate in it or on it, it has to be good.
That said, chocolate contains caffeine, which is why some people unfortunately can't have it. That's where where your new favorite ingredient comes into play.
Carob is a great alternative when you're looking for something similar to chocolate. Plus, carob is naturally sweet, low in fat and high in fiber.
You can try carob in cookies, puddings, smoothies, etc. The options are limitless, just as with chocolate. You can substitute one to one in any recipe that calls out for cocoa powder.
Here's a recipe to try out carob:
Makes 8 to 10 mini tarts
Ingredients for the base
2 cups almond meal
½ cup of dates
1 teaspoon salt
Ingredients for the filling
1 cup coconut oil
½ cup carob powder
2 tablespoons vanilla extract
6 tablespoons maple syrup
pinch of salt
Preparation
1. For the base: Put all the ingredients in a food processor and process until the mixture breaks down into coarse crumbs and begins to stick together.
2. Press into a mini muffin tray, to form small cups. Place in the freezer while you prepare your filling.
3. For the filling: Place all filling ingredients in a good blender and blend until mixture is smooth.
4. Pour the mixture into the cooled tart crust and place in the fridge for 2 hours. Enjoy!