13 Things You Need To Know Today (May 18)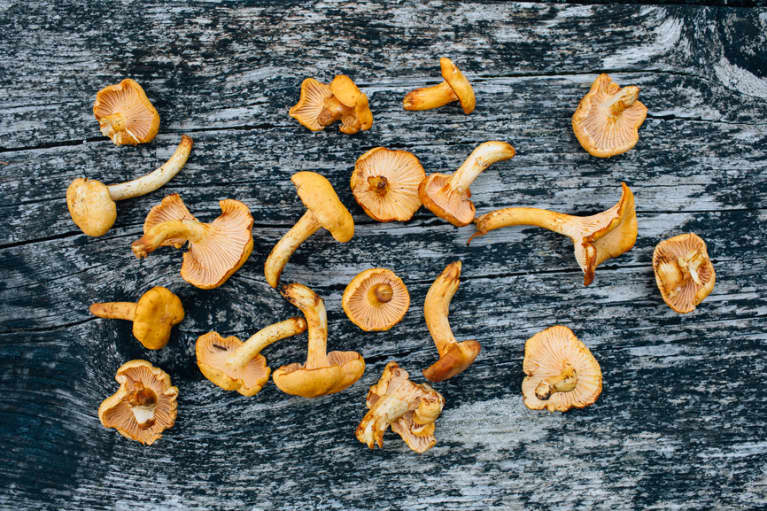 1. Psychedelic mushrooms for ... depression?
In a new study of 12 participants who were chronically depressed but hadn't responded to multiple antidepressants, researchers gave them doses of psilocybin, the active compound in magic mushrooms. They found that the compound controlled symptoms of depression for at least three weeks, and five of the volunteers remained depression-free for three months. Still, the researchers caution that more research is needed with larger trials and note that the doses were given in very controlled settings. (Reuters)
2. Starbucks is upping its green investments.
For the first time ever, Starbucks is asking investors to put their money directly toward sustainability projects. The coffee giant is selling $500 million worth of bonds to fund initiatives that help its farmers grow a more sustainable product. (Fortune)
3. The Supreme Court sends birth control case back to lower courts.
The SCOTUS said it wouldn't rule on the case, in which religious groups argued that having to notify the government of their objection to providing free contraception made them complicit in something they were morally opposed to. Instead, the court instructed federal appeals courts and those involved in the lawsuit to work out a compromise together, in which the government could provide coverage without the religious groups needing to get involved. (NYT)
4. The FDA doesn't really know what the word "natural" means, but they're trying to find out.
The agency just closed their public commentary forum, which they opened in 2014, to get the public's opinion on the definition of natural. They will now review over 7,500 comments to determine the best meaning of the word and how it can responsibly be used on food labels. This will likely prove a challenging job, given the liberal use of the word on everything from Cheetos to sugary cereals. (NYT)
5. These college students are working to solve the trashy problem in our oceans.
Despite being just 21 and 22 years old respectively, Jeanny Yao and Miranda Wang have already raised $400,000 to develop a bacteria that can gobble up our ocean plastic. (Fast CoExist)
6. In not-so-great news: Eating disorders linked to social media.
A new study suggests a correlation between scrolling through Instagram and the health of young adults. People who spent more time on various social media outlets were more than twice as likely to report behaviors associated with disordered eating patterns or a distorted body image. It's not clear whether social media affects these issues or if people already suffering from eating disorders are more drawn to social media. (Media Post)
7. You might not associate "Kardashian" with "devout," but you'd be wrong.
As Khloé Kardashian writes, they're actually a very religious family, and she has always been a very spiritual person. It helped her get through her father's death and her recent divorce. She has a very progressive view of religion, accepting a range of religious practices as vital and profound—a modern, open-minded approach we should all consider. (mindbodygreen)
8. Meditation in schools is taking off.
As more and more schools and teachers see anxiety- and concentration-improving benefits from meditation, the practice continues to be adapted in a greater number of schools around the country. When former public school teacher Dave Beal brought meditation to his students at P.S. 375 in New York City, he saw dramatic changes in his classroom. (Metro)
9. Canada plans to pass new legislation protecting transgender rights.
Prime Minister Justin Trudeau announced plans to table a bill in the House of Commons to "ensure the full protection of transgender people." Swoon. (Washington Post)
10. Kashi is taking steps toward going organic.
The cereal brand will be the first of the Kellogg's family to start using the "Certified Transitional" label, to indicate they're using products from farmers who are transitioning from conventional to organic practices. (Forbes)
11. Is this cafe/apothecary a new trend?
Bedford Avenue in Brooklyn is getting a self-described "modern-day apothecary" this month called Equilibria. According to its website, rather than just pushing pills, its pharmacists "assess the larger picture, understanding our patients, the healing process, prevention, and life balance." (Bedford+Bowery)
12. New York launches a major policy initiative for young women.
The New York City Council speaker announced a new group of policy recommendations designed to benefit young women, including starting a fund for free long-term contraceptives and offering breastfeeding spaces for teen mothers in public schools. (The Guardian)
13. Underwater turbines may be the next big thing in renewable energy.
The governments at dozens of coastal areas around the world are working to develop undersea turbines that can convert tidal currents into energy. Canada is leading the pack, and the country hopes to harness its powerful tides to create a reliable fuel source. (EcoWatch)
14. As recently as the 1960s, running was for weirdos. Here's what happened.
"Running crept into respectability, thanks to a confluence of trends in the late '60s. Jogging, once unusual, surged to 'fad' status before becoming the fixture of life it is today." Just 50 years ago, that runner huffing and puffing past you on the sidewalk would be a very strange sight to behold. (Vox)