Watermelon Seed + 4 Other Facial Oils You Didn't Know You Needed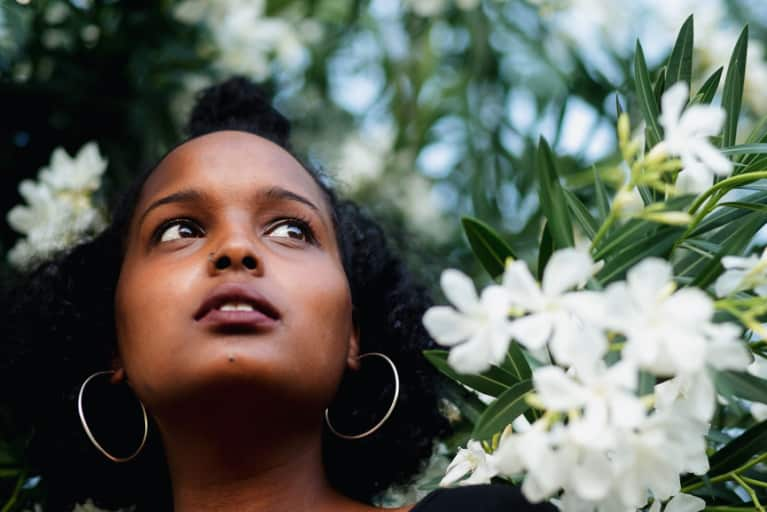 If there's one thing we know for sure, it's the fact that oil-based face serums and cleansers have officially made their mark on the beauty world, and they're not going away anytime soon. It's easy to understand why: Using oils in your routine can feel incredibly luxurious and pampering. Not only does it feel good when you apply and it absorbs into your skin, but if you're using the correct oils for your specific needs, then the payout translates into healthy, supple, and glowing skin.
But I suspect there's more to it than that. Now that consumers are paying more attention to ingredient labels and want simple treatments that work, oils are an obvious answer. They've been around since ancient times, and whether you're using them in their pure form or as a formulated blend, they're still a chemical-free alternative.
That said, let's take a look at some oils you may not have thought about using yet (and no, we're not talking about rose hip or arnica oil).
Our body naturally produces squalene, but as we age the rate at which we produce it starts to drop. Applying it topically helps you achieve softer, smoother, hydrated skin—without making you feel gross and greasy. It also has antibacterial properties and can help heal acne and symptoms of eczema. Oh, and if you use it regularly, it can help lessen the appearance of fine lines and scars, all while fighting free radicals. Winning all around, wouldn't you say?
Rich in vitamin E, zinc, antioxidants, and omega 3- and -6 fatty acids, pumpkin seed oil retains moisture, fights free radicals, and results in a dewy, supple appearance. The zinc and vitamin E can improve skin tone, fight acne, and help with skin renewal, so layer it on when you're dealing with trouble spots.
This oil is a true powerhouse for your skin thanks to its blend of omega-3, B vitamins, vitamin C, zinc, calcium, and potassium all working wonders on your skin. Some fun beauty benefits you can expect: reduced inflammation, increased collagen production, a smoother skin tone, and dark spots looking less in-your-face. If you're someone who struggles with acne, black cumin seed oil can be helpful in treating that, too.
This stuff removes pore-clogging sebum and dirt, which are responsible for causing acne and giving a dull appearance to your skin. And layering it on isn't going to clog pores, thanks to its quick-absorbing properties, making it perfect for dry, oily, or acne-prone skin types. Lastly, the unsaturated fatty acids keep the skin hydrated, lending to a firm and well-toned appearance. Plus, it's watermelon seed oil. Doesn't it just seem perfect for summer?
This deeply penetrating oil helps to soften and hydrate skin while promoting the production of elastin and collagen, and applying it regularly can help alleviate mild acne. And if you have scar tissue, layer it on there, too: The fatty acids in the oil penetrate quickly into the skin and promote the growth of healthy tissue around it, thus reducing the size of the scar itself.
Related reads:
Why You Should Wash Your Face With Oil