Khloé Kardashian: "I've Always Been A Very Spiritual Person"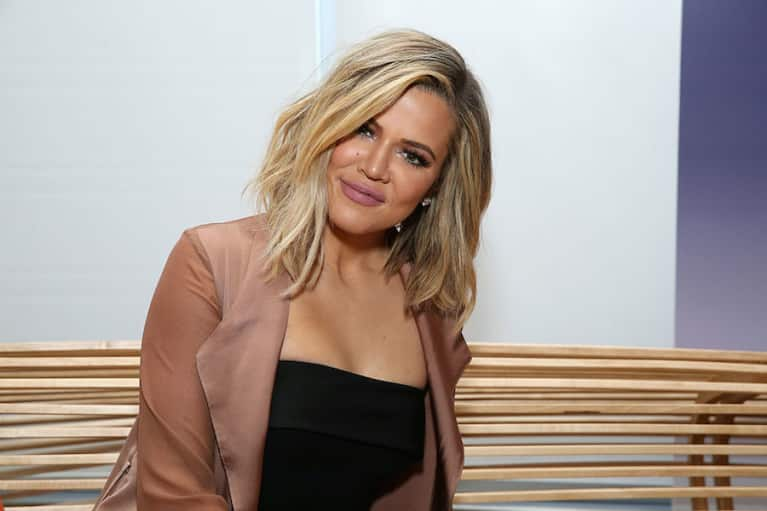 When we hear the name "Kardashian," we usually think fame, fashion, pouty selfies, maybe even sex tape, but definitely not religion.
But, as Khloé Kardashian explains in this morning's Lenny Letter, they're actually a very religious family, and she has always been a very spiritual person.
Khloé writes that she "believes with every fiber of my being that there is a higher power." She reads daily devotionals to her glam squad, prays frequently, and most importantly, has the utmost respect for other faiths.
The major takeaway from this piece is that Khloé has a very progressive view of religion, accepting a range of religious practices as vital and profound—a modern, open-minded approach we should all consider.
"Believing in a higher power is what guides me to make the right decisions. While I believe in heaven and hell and angels and spirits, I don't judge people for their beliefs," she writes. "And I don't understand how others can sit around casting judgments on people because they have different religions and a certain point of view."
But she also gets personal—deeply personal—when she discusses how her father's death challenged her spirituality.
"After he passed, I was bitter and angry—I was VERY angry at God. I didn't understand why someone who was so great, my dad—why he would be taken away. My dad was such a believer, so I couldn't come to terms with how someone with such a deep relationship with God could be gone. I was young and I needed someone to blame for what had happened. But then I started to process the end of my father's life, and it changed something inside me."
She also said that, though she doesn't "believe in divorce," she turned to spirituality to make sense of the predicament she was in with her now-ex-husband Lamar Odom.
"I came to a point in my marriage where I had to make the choice to take care of my own mental and emotional well-being in order to protect myself and my happiness," she writes.
"I am at peace with that decision and do feel like I honored my vows to the very end. I feel that I kept the serious vows I made in front of God with every inch of my heart, which is why I am still honoring them today even though my relationship with my ex-husband is in a different place. I believe in caring for my partner—past or present—'in sickness and in health,' and feel at peace with my relationship with God even after the fact."
Though most people hurry to slap the entitlement label on the Kardashians, Khloé shows absolute awareness and appreciation for the things she was given in life.
"I pray more when I'm thankful than in times of need. It's a time of self-reflection," she writes. "I like to give praise and gratitude. I know how fortunate I am."
You can read the entire essay here.