13 Things You Need To Know Today (May 16)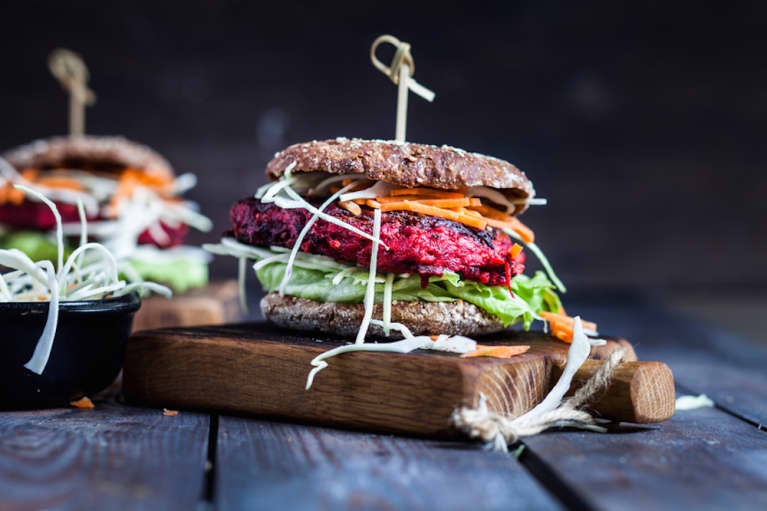 1. Have you tried any of America's best new vegan restaurants?
One of our NYC favorites, By Chloe, made the list, but there seems to be a burgeoning plant-based scene throughout the country. This list could be the inspiration for a vegan restaurant road trip. (The Daily Meal)
2. Electric-car-charging points have surpassed traditional gas stations in Japan.
According to Nissan, the country has 34,000 gas stations and over 40,000 charging stations. While charging electric cars takes longer than filling up on gas, and charges don't always last as long, it's still promising for the future of urban transport. (Co.Exist)
3. Levi's just turned used T-shirts into their first-ever pair of 100 percent recycled jeans.
With the help of textile recycling startup Evrnu, they managed to dissolve the old shirts into a new, more durable thread they then used for the cotton pants. The brand ultimately hopes to bring recycled jeans to the masses. (Co.Exist)
4. Susan Sarandon prefers living in New York because Hollywood makes her self-conscious.
The star told WWD that one of the hardest things about being an aging actress is the constant scrutiny. And that's one of the major reasons she chooses to live in New York. Sarandon said, "I can just imagine picking up a head of lettuce in a supermarket, running into a producer who then later says, 'Oh no, I saw her, she is really not looking great these days,' because you are there without any makeup on or whatever. In New York, it's easier to live." (Contact Music)
5. Pharmacies in Virginia will offer the overdose-reversal drug Naloxone without a prescription.
The life-saving medication will utilize a standing order from the pharmacist, bypassing the time-consuming process, which could mean the difference between life and death for an addict. (Epoch Times)
6. The Urban Confessional project is sending volunteers out into crowded places simply to lend an ear to people in need.
In L.A. and a dozen other cities around the world, volunteers are showing up with signs that say "free listening," just to provide a moment of human connection. They're not offering advice or recording the conversations for posterity. They just listen intently and empathize. Sounds like something we could all use every once in a while. (Co.Exist)
7. Watching porn may make you more religious.
Who said porn and religion don't mix? New research says that porn devotees pray and attend church more than people who just watch X-rated vids from time to time. Why? It could be the guilt, researchers say. (Broadly)
8. Fad "cancer remedy" apricot kernels could be deadly.
Packets of ground apricot stones have been marketed to cancer patients as a way of treating the disease, but according to the Food Standards Agency, apricot kernels produce high levels of cyanide, a deadly poison, when they are eaten. (Daily Mail)
9. We're enrolling kids in quality preschools much too slowly.
A new report finds that most states aren't making enough progress when it comes to turning universal pre-K education into a reality. In fact, at this rate, it will take another 150 years to enroll 75 percent of all American children. (Washington Post)
10. In the future, a blood test could help predict miscarriages.
Scientists have discovered a new protein that helps a fetus attach to the mother's womb. As a result, there could soon be a blood test that would help identify which mothers are at the highest risk for miscarriage. (Telegraph)
11. Many breast cancer patients are turning to alternative medicine first.
A new study suggests that women in the early stages of breast cancer who try out alternative practices first—like dietary supplements—delay beginning chemotherapy, which could affect survival rates. (HealthDay)
12. Eighty percent of city dwellers are breathing in dangerous levels of pollution.
The World Health Organization shared this sobering stat in its most recent report. Today, 54 percent of the population lives in cities (and this number is expected to rise to 66 percent by 2050), so we really have to make reducing urban pollutants a higher priority. (Quartz)
13. An old idea, starving cancer to death.
In the early 20th century, the German biochemist Otto Warburg believed that tumors could be treated by disrupting their source of energy. His idea was dismissed for decades — until now. (NY Times)