4 Green Upgrades That Will Save You Major Cash This Year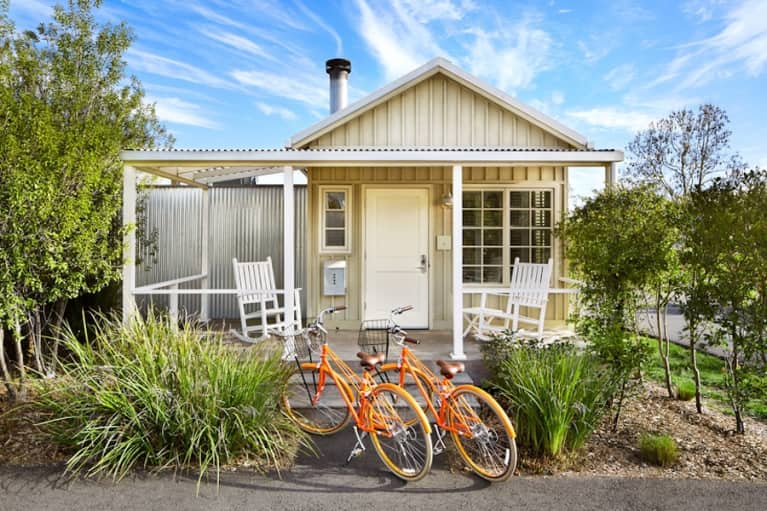 Many of us are looking for ways to reduce our carbon footprint and live greener lives, but sometimes it feels like a daunting task—and an expensive one.
It doesn't have to be. Today, it's easier than ever to craft a home that's in keeping with your eco-conscious lifestyle.
A "green home" is commonly defined as a residence designed to have minimal impact on the environment. Green constructions are built sustainably, often with recycled, reclaimed, renewable, or nontoxic materials, and their interiors are crafted to conserve water and energy. The increasing evidence of climate change and our role in it has made green homes more popular than ever.
Here are four simple changes to make your home more cost-efficient and better for the environment:
1. Take control of the temperature.
Residential cooling and heating alone make up 20 percent of annual energy use in the United States, and many of us are guilty of heating and cooling our homes while they're empty. Installing a "smart" thermostat, like the Nest system, costs around $250 but can save up to $145 annually. Best of all, you can control the temperature right from your phone, and Nest will learn your schedule after the first week to save you even more energy.
We all know to buy the energy-efficient light bulbs and turn off the lights when we leave a room, but controlling the lights can be even easier. Bluetooth-enabled light bulbs can be turned on, off, and dimmed right from your phone. Bulbs like the Ilumi start at about $60 per bulb. While that may seem like a steep price for a light bulb, Ilumis last up to 20 years and are around five times more energy efficient than other bulbs. Plus, they let you easily turn off every light in your home at once, remotely.
A good shady tree can add thousands of dollars to the value of your home. Trees can also save you money on utilities, and three well-placed trees can save $100 to $250 in energy costs by cooling your home from the outside. In order to maximize energy savings, plant large shade trees over patios and air-conditioning units, and east, west, and northwest windows.
Solar water heaters are definitely an investment, ranging in cost from $2,000 to $6,000 on average (based on home size and geography). However, they can save you more than 50 percent on water heating bills, so they'll pay themselves off in around 4 to 10 years and increase your home's value. And if you need another incentive, an increasing number of insurance companies offer discounts on policies covering green homes.