How Yoga Will Make You Better At Any Sport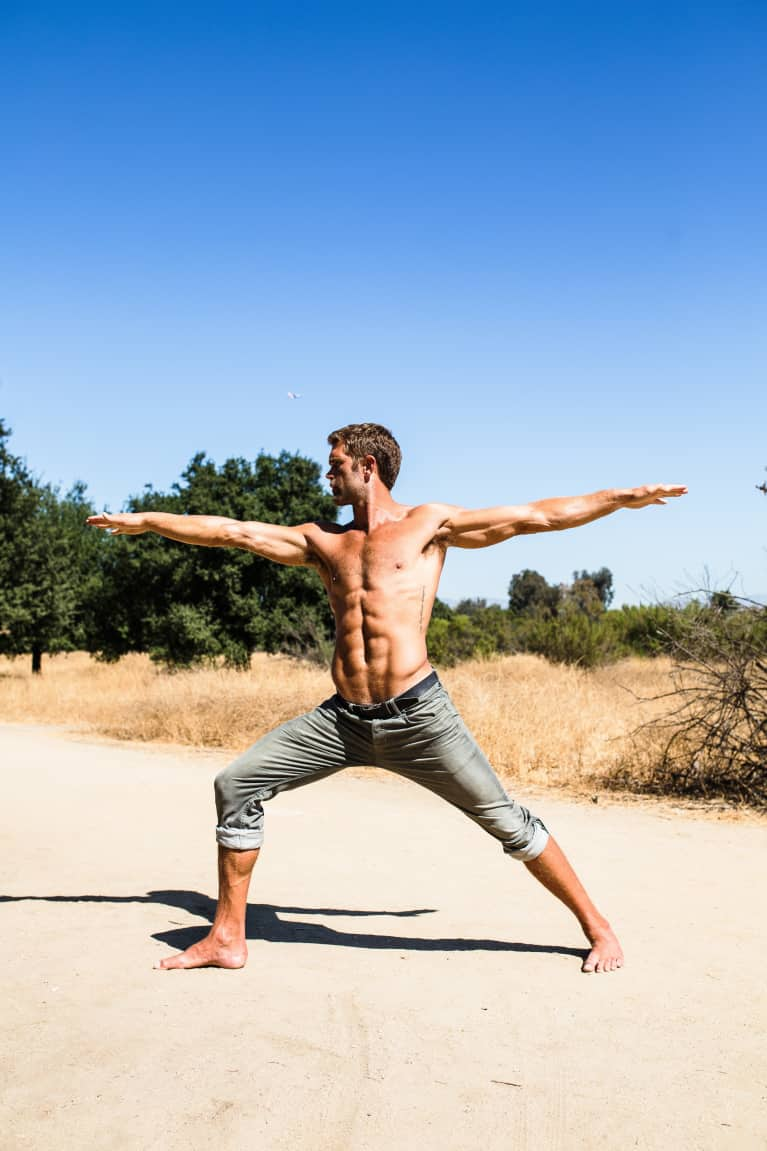 Yoga? That's for hippies. You can take all that stretching and breathing and shove it where the sun doesn't shine. That was my mindset until about seven years ago, when I followed a good-looking gal into a yoga class. I left class feeling amazing and began a pursuit of studying this hippie stuff. And before you write me off as a Cali-yoga dude, know my roots lie in a small gym in North Florida.
My love of weights began in my father's gym in the 80's: plates, racks, grunts, and mullets. You get the picture. Don't get me wrong, I love all these things (except the mullets), but after multiple surgeries from football, my joints were not loving my weights routine. I needed a different approach. The solution: yoga. As I reflect back on my time as an athlete, I know I would have had more success as a player by incorporating yoga into my training program. Here's why.
Yoga increases flexibility.
The more efficiently an athlete can move through different planes of motion, the more likely he or she will make the play. A football player who squats 400 pounds will beat the player who squats 500 pounds if he has better leverage at the point of contact. When a scout is evaluating a high-school football player, he is looking for hip mobility. Can he bend? Can we trust him to play man coverage or play in space? College coaches know they can get you stronger. Yoga is what will help increase your flexibility and overall play whatever type of athlete you are.
Have you ever torn a rotator cuff muscle or had knee surgery? Think about the rehab program. What muscles do you focus on to help repair the injury? Your stabilizers. Yoga does an amazing job of strengthening these muscles that we often neglect in our gym routines.
Yoga makes visualization easier.
An athlete will often talk about "being in the zone" when making a big play. These moments often occur because the player visualized making the game-winning shot the night before. The quieter the mind, the deeper the visualization. Yoga quiets the mind.
Yoga helps you rebound from losses and refocus after wins.
Learning to handle the roller coaster of the season is crucial for success and well-being. Yoga allows the player to shed the emotions of the past and focus on being present, thus resulting in a healthier and more focused athlete.
Athletes are on constant alert while at practice or playing in a game. Brief moments of solitude or stillness allows for an athlete to unplug mentally and restore focus and energy. Practicing yoga trains you to be able to "unplug" for a few minutes anywhere and anytime.
Aim to add one or two yoga practices into your training each week. If you don't think yoga is your thing, try at least a few classes and check out different teachers, or even different studios, to find the right fit. (Some classes are even geared specifically toward yoga for athletes.) Whether you practice in a studio, a gym, or alone in your home with a DVD or a streaming workout, just practice. Your body—and maybe even your win-loss record—will thank you.