12 Things You Need To Know Today (May 12)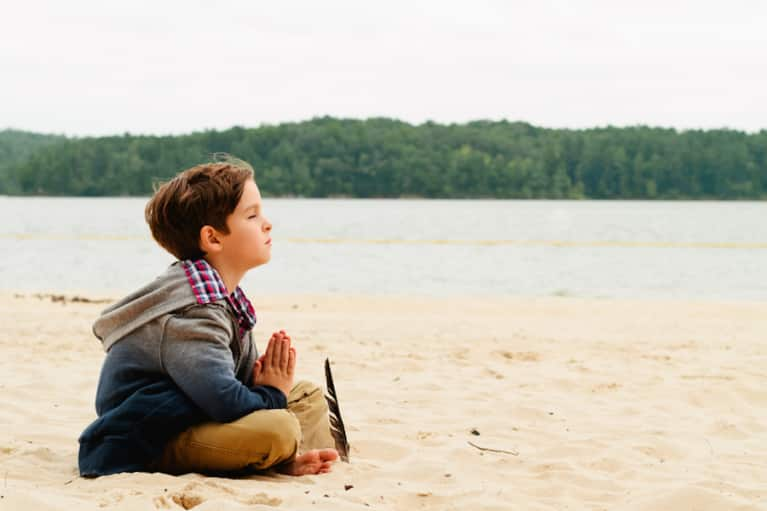 1. Research is backing up the benefits of meditation for kids.
A number of recent studies have shown that meditation can do more than help children calm down—it's also linked to improvements in memory, attention, aggressions, cognitive control, and even better math grades. (NY Times)
2. Is your job unfair? It could be affecting more than just your mood.
A new study found that workers who consider their jobs to be "unfair" due to skewed pay grades or promotions actually reported feeling less physically healthy than those who felt their work environments were equitable. (ScienceDaily)
3. A new wave of environmental lawsuits frame global warming as a human rights issue.
Young people around the world have started suing their governments to take stronger action against climate change, claiming that they have "willfully ignored this impending harm" for too long. Should any of these plaintiffs succeed, it could add a new level of urgency to the dialogue on global warming. (NY Times)
4. Food safety test finds rat DNA in hamburger meat.
After analyzing burger meat from over 250 sources (mainly frozen patties and those from fast-food chains), researchers found three of the samples contained rat DNA. Even though it sounds gross, the actual amount of DNA would likely be very small and isn't necessarily harmful, but this raises a whole lot of questions around what exactly is in our food. (Vox)
5. Using color in text could change the way you read.
Color gradient technology takes advantage of the brain's perception of color, therefore minimizing "any chance of skipping lines or making anything less than an optimally efficient word-to-word or line-to-line transition." The innovation could be a game-changer for readers of all skill levels. (The Atlantic)
6. Women with Ph.D.s in science make 31 percent less than their male counterparts the year after graduation.
According to a new study, 20 percent of this gap "can be attributed to the fields women and men choose to study. Women go into biomedical fields, and men go into engineering, math, and computer science," says one of the researchers. "The biomedical fields pay less. Also, women are more likely to take jobs in academia or government than in private industry, which is more lucrative." The other 10 percent might be attributed to jobs in STEM being less accommodating or welcoming to women. (Vox)
7. Zendaya is totally cool with being compared to a gay man in makeup.
When an Internet troll tweeted that the star's snap of herself resembled "a gay dude wearing makeup," Zendaya responded with this classic one-liner: "Wait....is this supposed to be an insult cause they slay..." Shut. Down. (Teen Vogue)
8. Exposure to pesticides could be especially dangerous for kids.
A new report says that children, specifically those who live in agricultural communities, run a higher risk of developing cancer and neurological disorders from exposure to chemical pesticides. If that's not reason enough to shop organic, I don't know what is. (EWG)
9. Here's how to tell if that darling ex of yours is a psychopath.
According to a new study, those with "dark personality traits"—like psychopathy and narcissism—are out to benefit from their relationships long after they've expired. In other words, if your ex keeps hitting you up for favors, they're using you. And they might be a psychopath. (mindbodygreen)
10. Is there a feminist case for allowing kids some screen time?
We're used to seeing headlines about the harm of too much screen time and seem to generally agree that it's something we should protect kids from, but Alexandra Samuel, a researcher on technology, argues that it's really just another way to shame mothers. (Vox)
11. France will now pay pregnant women not to smoke.
In France, about one in five expectant moms smoke throughout their pregnancy, despite the documented risks. A new pilot program is trying to change their behavior—by paying women to quit and submit to regular testing to prove they've stopped. The payments could add up to 300 euros. (The Cut)
12. You have to check out the White House kitchen garden.
Michelle Obama planted the garden in 2009, and in addition to providing food for the White House, it also serves as an educational center, inspiring big conversations about health and wellness in the U.S. (Eater)