Is Your Ex A Psychopath? Science Says This Is How To Tell
mbg Contributor
By Emi Boscamp
mbg Contributor
Emi Boscamp is the former News Editor at mindbodygreen. She received a BA in English and minors in Spanish and Art History from Cornell University.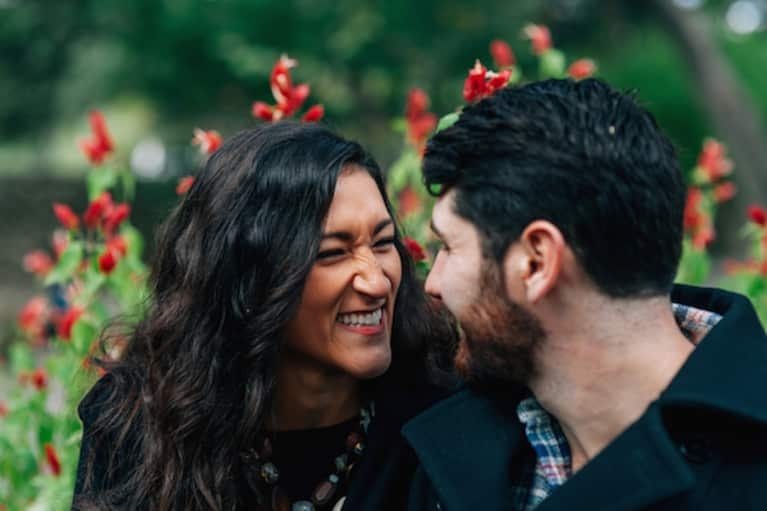 A wise philosopher once said, "Keep your friends close and your enemies closer," whereas a psychopath says, "Just keep your exes close."
If your ex keeps on coming back for more—you know, still liking your pics, sending you articles to read, and generally just interrupting your life with "friendly" banter—they might just be a psychopath.
According to a new study in Personality and Individual Differences, people with "dark personality traits"—like psychopathy and narcissism—are out to benefit from their relationships long after they've expired.
For the study, Oakland University researchers Justin Mogilski and Lisa Welling asked 860 subjects to name their reasons for staying in contact with their exes and rank them by importance. They also gave them tests that measured the aforementioned dark personality traits.
Past research has shown that people who score highly for these traits are more likely to pick friends for strategic reasons, so the authors wanted to see if this was true for former flames, too.
The most common reasons people gave for staying friends with their exes involved the sense of security and sentimental value these relationships gave them. But, unsurprisingly, researchers found that subjects who had "measures of dark personality" were more likely to maintain relationships with their exes for "practical and sexual reasons."
So, basically, if your ex keeps hitting you up for favors, they're using you. And they might be a psychopath.
Broadly showed these findings to narcissism expert Dr. Tony Ferretti, who said the study checks out.
"Narcissists hate to fail or lose, so will do what they can to maintain some connection if they didn't make the choice to end it," he said. "They can experience narcissistic injury when rejected by a partner and have difficulties letting it go or healing from it."
For most, romantic relationships are important to psychological health. "People who are in deep, close, healthy, and intimate relationships tend to be happier," Dr. Ferretti said. So, with all those benefits, it's no surprise that some people want to stay close with their exes.
But narcissists are focused on other kinds of benefits and other motivations to cling to an ended relationship. "[They] may stay connected [to exes in order to] have access to valuable resources," he explained. "They also have inside information about their exes' vulnerabilities and weaknesses that they can exploit and manipulate which gives them a sense of power and control."
So, if your ex has psychopathic or narcissistic tendencies, let them stay in the past where they belong. Their puppy-eyed plea to "please stay friends" likely has some ulterior motive behind it.