I'm A Plant-Based Chef & Nutritionist. Here Are My Go-To Snacks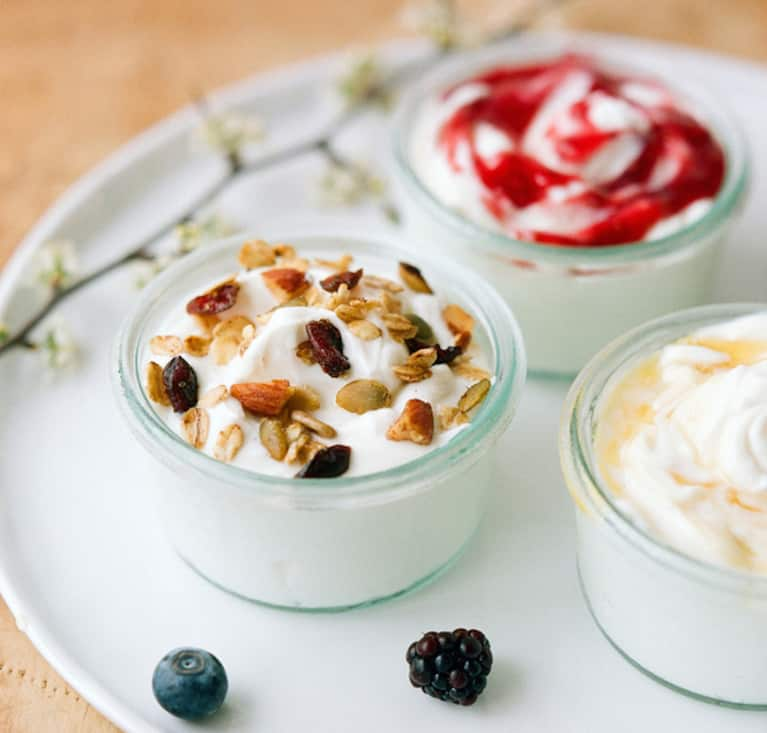 We've all been there—it's 3 p.m. and you start to crash. The lethargy starts to kick in, and the hangry beast is about to erupt. You may be used to meandering over to the office candy dish and grabbing as many sugary morsels as possible accompanied by an extra-large iced coffee.
The sugar and caffeine high may have you flying for some time, but then you start to crash and burn, and the cycle continues until you face-plant into your bed.
To avoid these ups and downs and to keep the hangry beast at bay, you have to set yourself up for success. No need to tote around a cooler everywhere you go and constantly fortify yourself every 30 minutes. But you need to have a game plan to allow yourself access to clean and real foods that provide you with the energy and nutrients to keep you going all day long.
When I know I have a full day ahead of me that involves running around the city, bopping in and out of meetings, and trying to fit in a workout, I always set myself up for success and pop some portable snacks into my bag. To keep my blood sugar stable, I try to eat a little something every two to three hours.
For more ideas on how to eat well—the easy, plant-based way—check out my course, The 14 Day Plant-Based Challenge: A Nutritionist's Guide to Reclaiming Your Energy and Finding Your Glow.
This helps me to avoid the dips in energy as well as avoid feeling overly hungry. When you go long periods of time without eating, it gets difficult to make healthful and mindful choices regarding food. Over-ordering, overeating, and poor food selection becomes commonplace.
To avoid this as much as possible, I try to pack protein, fiber, and healthy-fat-rich snacks to keep me energized and satiated all day long. This combo provides your body with the nutrients that sustain an even keel of energy and blood-sugar control.
Some of my favorite go-to snacks are:
Dates with peanut butter
Homemade trail mix (raw cashews, raw almonds, unsweetened dried cherries, and unsweetened coconut flakes)
Crudités with red-pepper-walnut dip
Whole-grain or gluten-free crackers with avocado, lime juice, and hemp seeds
A small regular or dairy-free yogurt with a sprinkling of homemade granola and chia seeds
Celery with sunflower seed butter
Radishes with hummus
Homemade energy balls
Overnight oats
Chia pudding
Roasted chickpeas
Spicy cucumbers
Most likely, you have a crazy-busy job or are just trying to manage your schoolwork, family, or all of the above and just don't have time to sit down and enjoy a leisurely meal.
Don't let life get in the way of your health and wellness goals. If you can't sit down for a proper meal, you can certainly make time for a handful of nuts, an energy ball, an apple with nut butter, or some carrot sticks with hummus.
Set yourself up for success, prep your snacks, pack your bag, and say bye-bye to the hangry beast for good!