5 Truths That Help You Pursue Your Dreams Relentlessly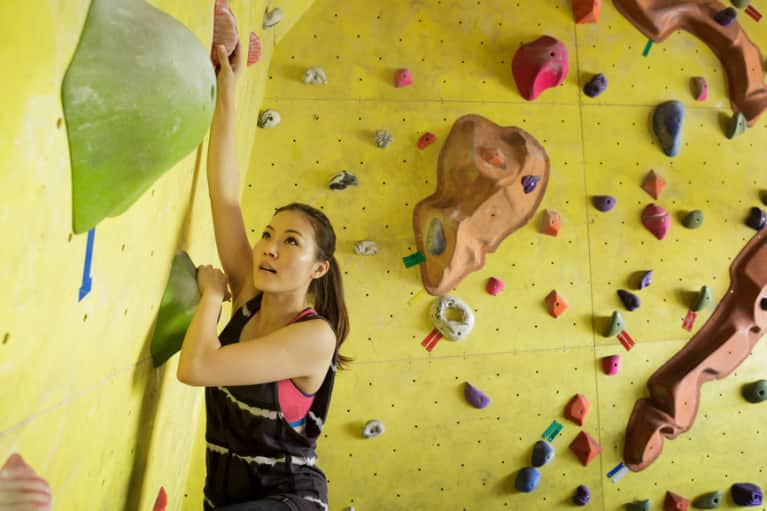 So, you finally decided to take the leap and follow your dreams.
Once you take that first step, everything will be easy, because you're on the path...right? Wrong. This is exactly what I thought would happen when I made the choice to start pursuing my true life goals. I assumed the struggle and hard times would lighten up at least a little once I removed toxic people from my life, solidified my career goals, and moved to a new city.
See, I had always been the type of person who wished things would happen, or who said, "One day I'll do this" but never did anything about it. So, I expected that taking action to achieve my desires would make my stress dissolve. Turns out, that's not how it works. It was still there, just in different ways.
After college, I fell in love with health and fitness. So, I decided to start working at a gym in hopes of spreading that love of fitness to others. After almost six months there, I got into a car accident, and my life unraveled. It was a wake-up call.
I learned which of my so-called friends were really there for me and came to appreciate the true value of life. Was trying to enroll members at a gym really my lifelong calling? Quite frankly, the answer was no. At that point, I wasn't even able to work out much because of the unpredictability of my schedule and 10-plus-hour days. I knew I needed something else.
My calling went beyond checking people into the gym. Some people know what they want from square one, but it took me a few tries. So, I left that job in order to work on myself, re-evaluate what I was looking for in a career, and to let go of the "friends" that ghosted on me when I needed them most.
I realized the first step toward my dreams wasn't going to be all it took. I picked up my life and moved to New York. But even now, this chapter of my life has its own hardships. My biggest take-away? Life is never going to be 100 percent problem-free, but that shouldn't deter you from reaching for the best life possible.
Here are five things to remember when you start pursuing your dreams:
1. You might have a rocky start and some bumps along the way.
I found a job here that allowed me to move. It wasn't my dream job, but it got me to New York City and got the ball rolling on the new chapter. The first month was rough—I used savings to move, secure an apartment, and furnish it and used the rest to buy groceries. I got nailed with a few hefty parking tickets and soon realized the car was more trouble than it was worth. Money was a huge source of stress, and I felt alone since I didn't have any friends here.
It took a toll on my body—my face was breaking out, I was gaining weight around my midsection (cortisol belly), and I was having constant mood swings. I think I went in with the mentality that as soon as we moved to New York, all my troubles and baggage would disappear.
Don't expect the worst to happen when you start a new journey, but be prepared for rocky seas. And be flexible enough to endure it. Don't think of hardships as walls. Instead, think of them as bumps in the road that won't stop you from reaching your goal.
Since I moved here, my boyfriend and I have learned to communicate even more effectively. My mom and I are very close, so I constantly reach out to her for support. Whoever that person is for you, make an effort to connect regularly. If you find yourself without a support partner, try finding a therapist. Think you don't have time? Try an app like Talkspace that lets you text a certified therapist.
3. Success comes down to staying focused and being relentless.
Remember why you started. For me, it was a career in health and wellness. Not everyone needs to move somewhere new to pursue their dream, but remembering why you're making the choices that sometimes seem hard gives you the perspective to keep going.
I have small reminders for myself like my Lokai bracelet, my vision board, and positive affirmations written in my planner. They help me stay focused and relentless. I've been using LinkedIn religiously to connect with like-minded professionals to get their feedback and advice on how to get connected in the industry and gain meaningful experience. I've sent countless messages, and although only a handful of individuals have responded, that is a handful more connections than I had made before. Their insight and generosity gives me hope. And who knows where these networking opportunities will lead me?
4. You can do what you enjoy on a budget.
Health and fitness are very important to me. I didn't want to sacrifice that. I found a cheap gym that gave me the first month free. Many studios offer free fitness classes, and walking through NYC is exercise and sightseeing all at once.
Through sites like Meetup and Eventbrite, I have been able to attend free seminars on holistic health and work-life balance, pursuing my interests for zero money.
Groupon has also been a huge lifesaver. It can be quite discouraging moving to an exciting new city and not be able to enjoy it. So, although it still costs money, Groupon lets you do everything at a discount.
5. You should be proud of yourself.
You had the courage to stand up for yourself and pursue your dreams. Although my journey has been hard, I'm thankful I did it. Everything that has happened—good, bad, and in-between, has taught me something. I get stressed and sometimes second-guess every decision I've made, but I'm still proud of myself. I have been brave. And if you're reading this and either debating making a life change or are in the middle of one, don't get discouraged—you are not alone. You're brave. And you're already on your way.
Related reads: